After several amazing days anchored in Fiordland, it's time to continue south. We could stay much longer here, but we still have many miles to travel. We will definitely be sure to stop here again in the future.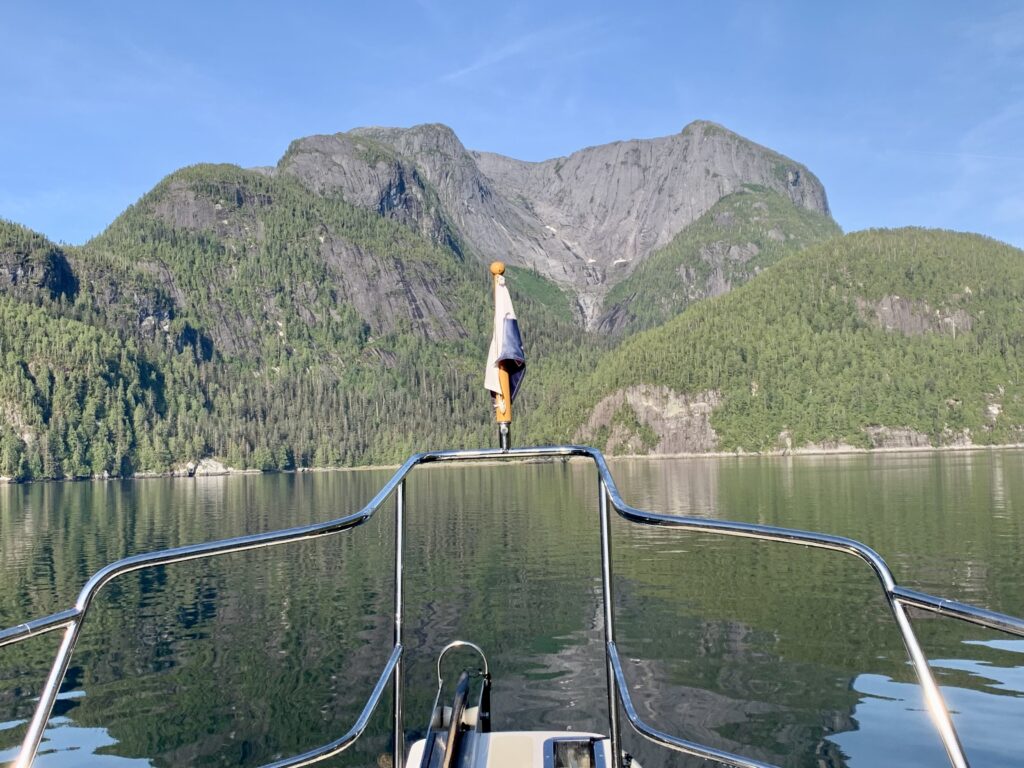 After a quick overnight stop in Wigham Cove, we work our way into Fisher Channel to our next anchorage at Codville Lagoon. We had stopped here on our trip north, but it was raining, and we didn't get a chance to hike the trail to Sagar Lake. Today the weather cooperates, and we have a great hike to the lake. The sandy beach is just as beautiful as we remembered.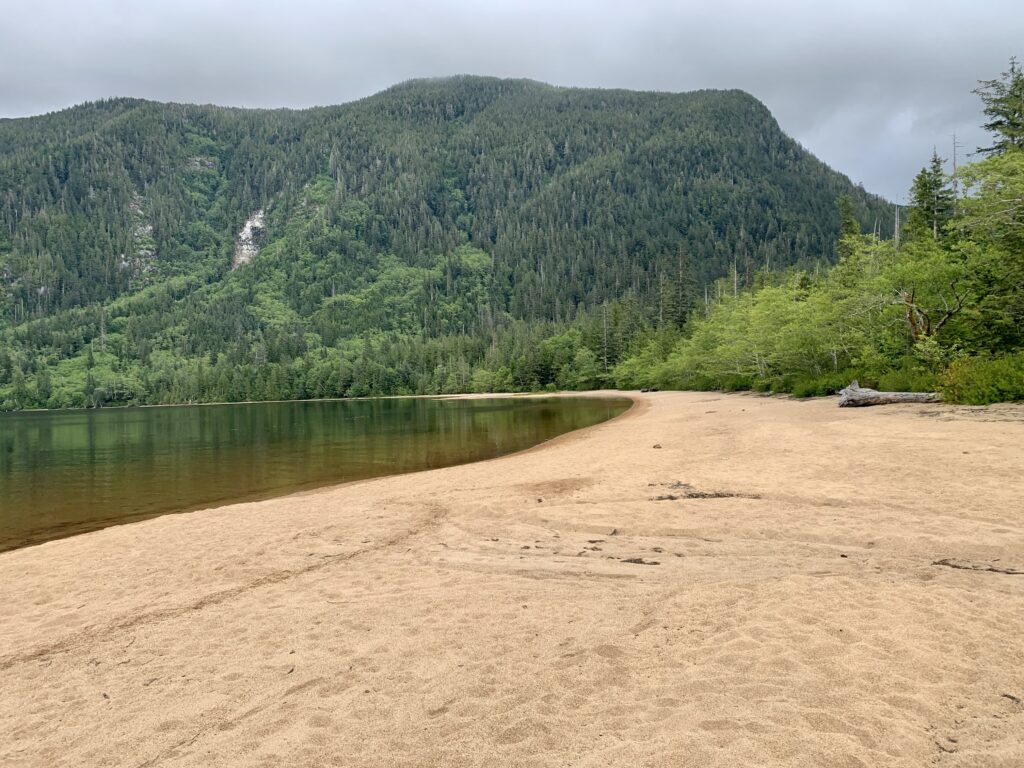 Leaving Codville Lagoon, we have a change in plans. We had hoped to spend another week in Northern British Columbia exploring some new anchorages…. but the weather forecast for crossing Cape Caution is perfect for tomorrow and it looks like the weather closes in after that for the next ten days. We opt to head down to Furry Cove and stage for our last open water crossing. When you are on a boat, the weather dictates.
As we are cautiously working our way through the rocky islets into Furry Cove, we hear a "PAN PAN" call on the VHF.  Our hearts stop as we hear that the call is from some good boating friends of ours.   The radio reception is very weak, but we can hear that they are taking on water and asking for Coast Guard assistance. This is a boater's worst nightmare.    We monitor closely and hear that the Coast Guard is sending assistance.  Thanks to our Starlink, we are able to get a phone call out to our friends.  We can hear in their voice that things are very tense, but they seem to have the water under control with extra bilge pumps operating.  We monitor closely for the next few hours feeling helpless that we are at least three hours away to help out.   It is a very stressful long night as Sea Tow arrives after several hours.  Thankfully they are towed to Sonotula Island and were able to haul out the next morning.  After a shaft tube repair, they are now back in the water safe and sound.  We are very thankful that everything turned out OK!!
Up at first light the next morning, we recheck the weather before heading out. The forecast for Cape Caution is about as good as you can get. For our last open water passage, we have glass calm seas with just a light fog bank over the mainland. It is always good to get Cape Caution behind us!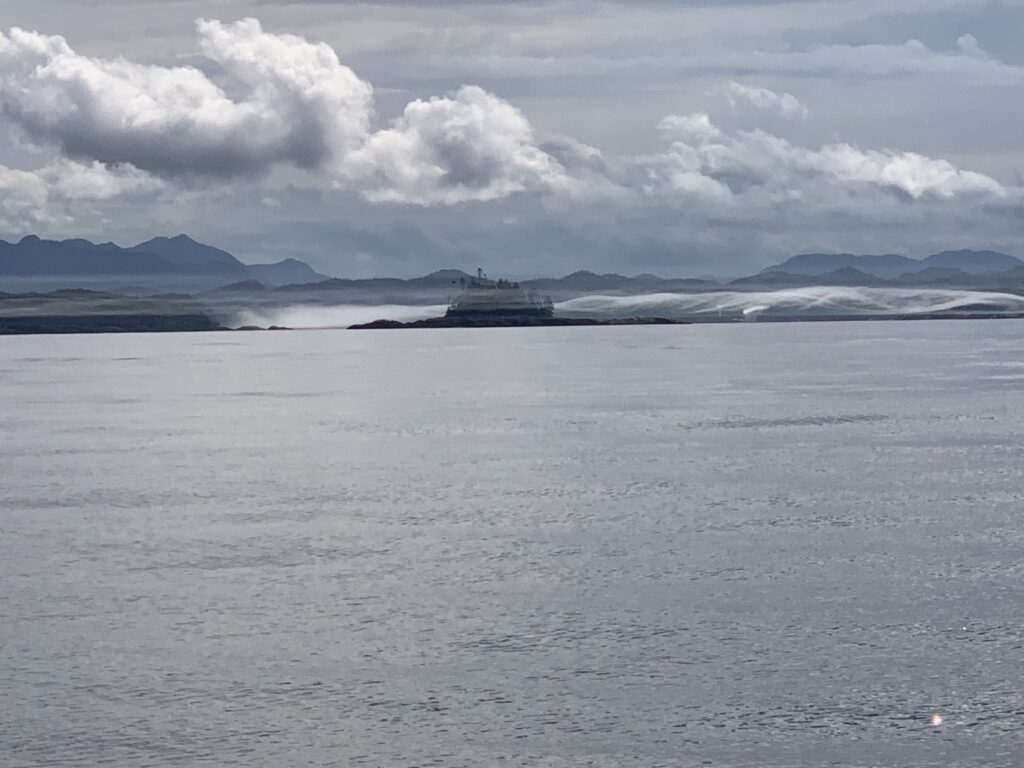 The weather continues to hold, and we have a peaceful cruise down Johnstone Strait with the current giving us a good push.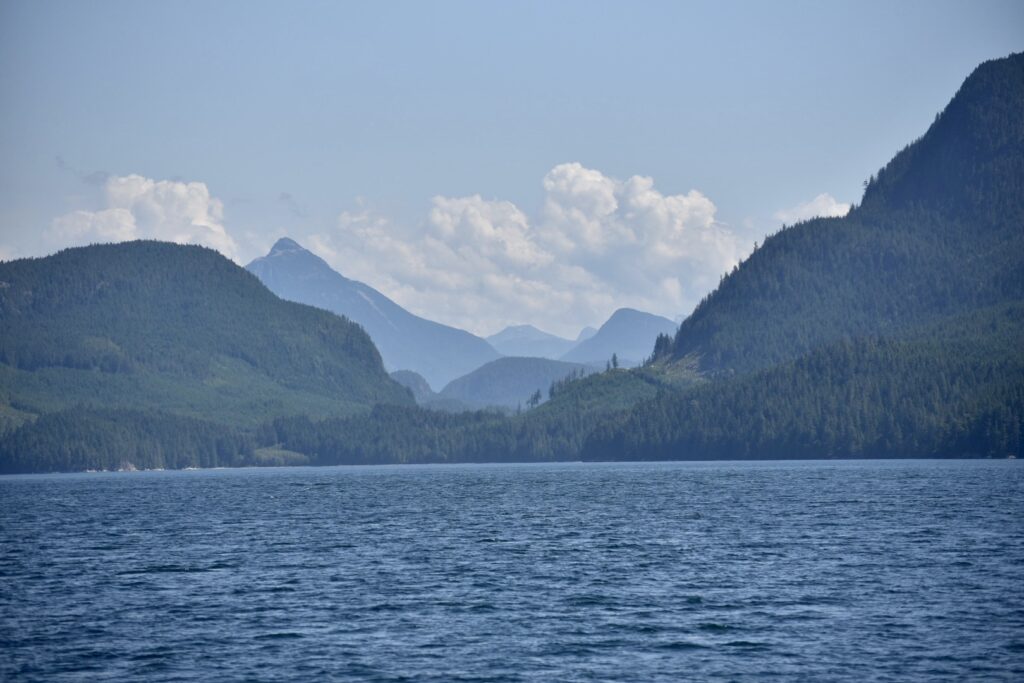 A large pod of Pacific White Sided dolphins entertains us as they play in the surf. Below is a video of our encounter with them.
Blind Channel Resort is our stop for the evening. We always enjoy our stay at this remote resort.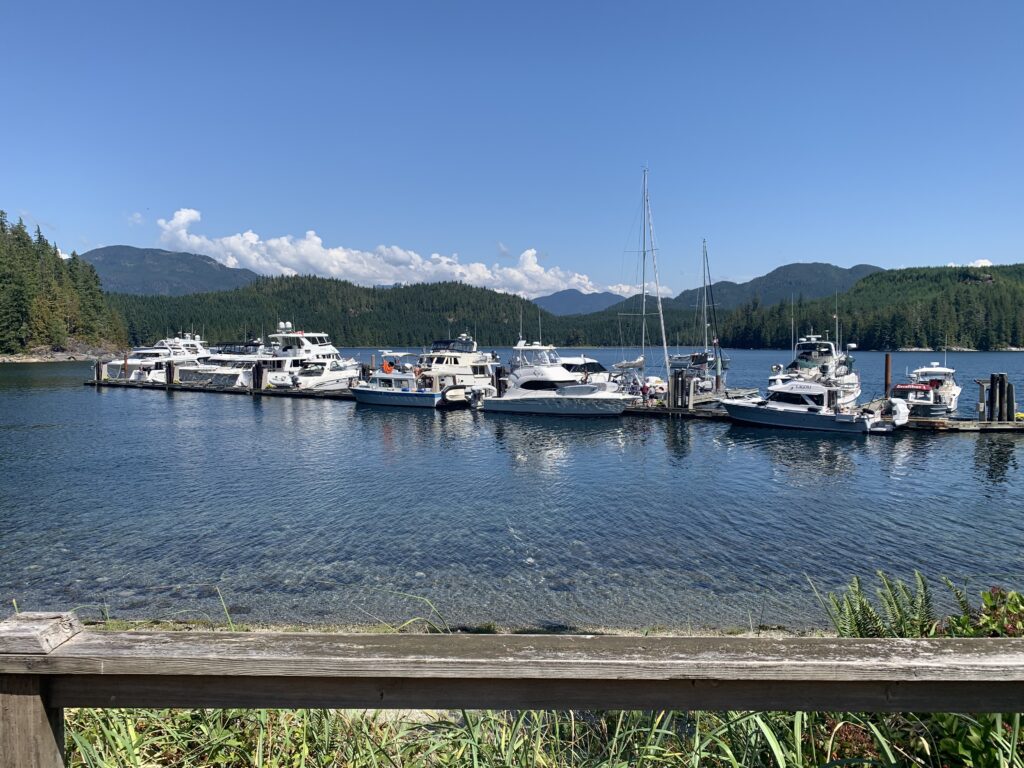 It is good to get off the boat and stretch our legs for a hike thru the forrest to the big Cedar Trees.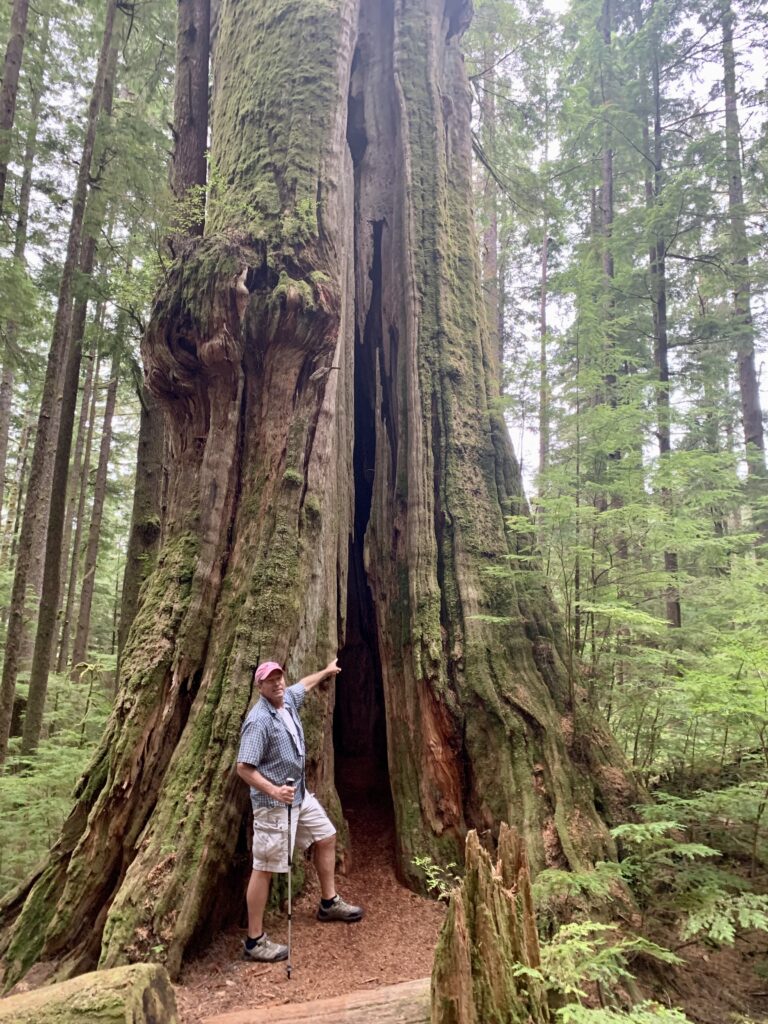 Then its time to enjoy a great German dinner at the Cedar Post Restaurant.