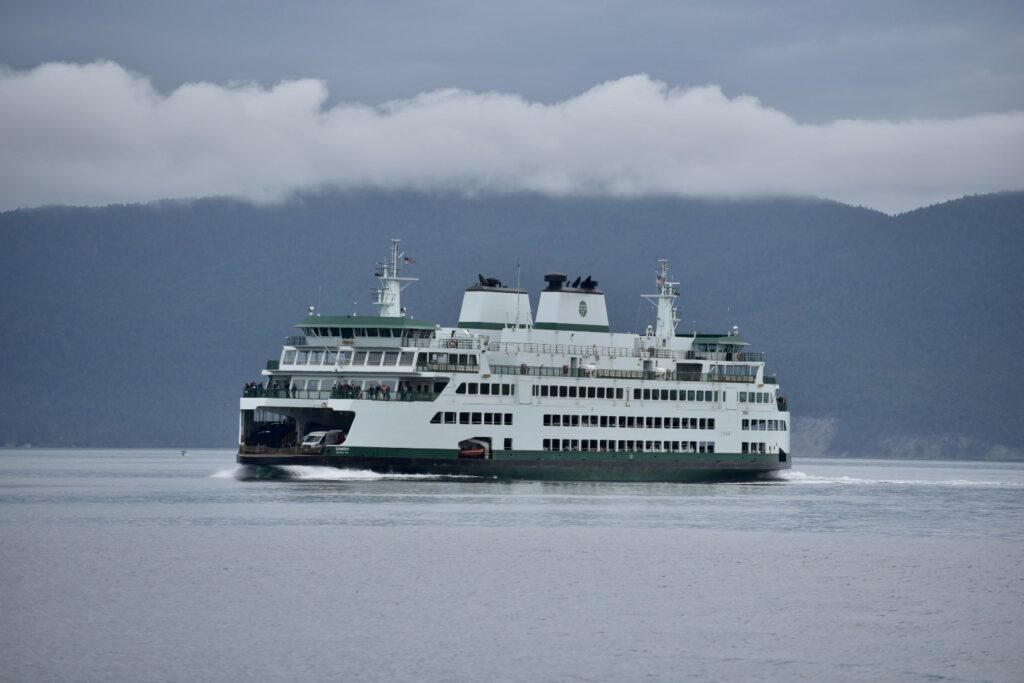 Our first stop in the San Juan archipelago is Stuart Island. We find Reid Harbor busy, but the spacious bay accommodates many boats so finding a spot is no problem.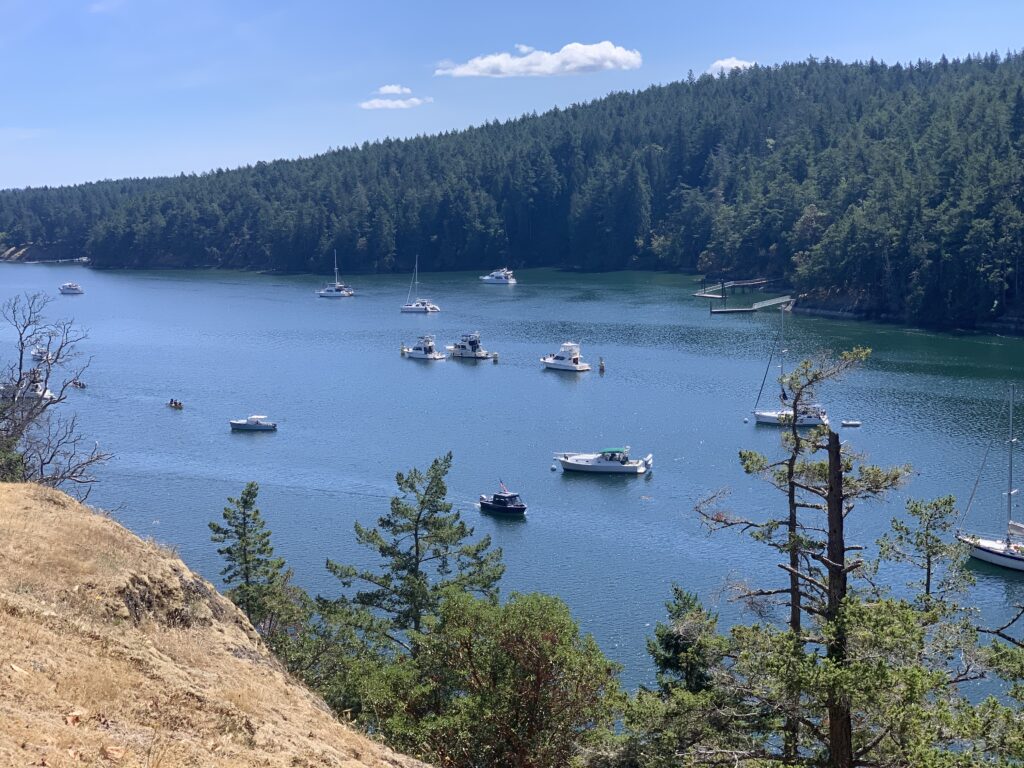 Stuart Island is one of our favorite spots. We enjoy several days of hiking on this remote island. It is always good to get off the boat and exercise our legs. Eighty-eight acres of this island are part of a Marine State Park. The remainder of the island is private with about 50 yearlong residents. We hike three miles to the Turn Point Lighthouse with a brief stop at the schoolhouse and island t-shirt kiosk.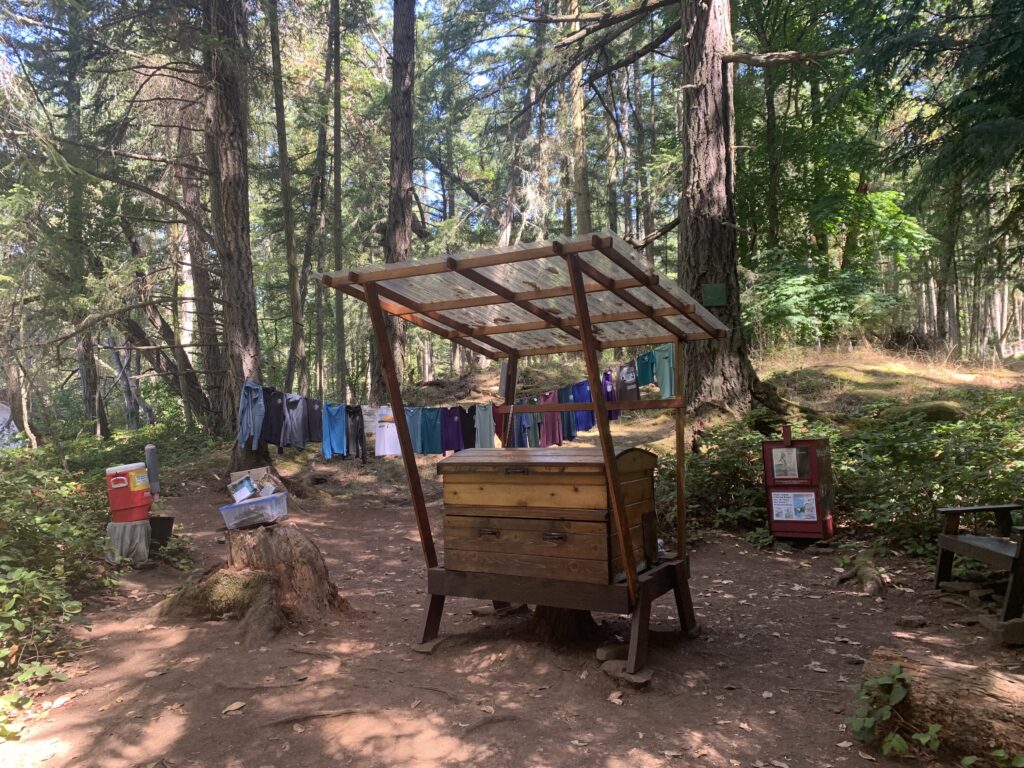 This is a self-service honor system t- shirt stand operated for many years by a local resident family. It has become a tradition among boaters to purchase one of these unique t-shirts.
We enjoy a beautiful day out at the Turn Point Lighthouse as we scan the waters for resident Orcas.
After three great days at Stuart Island, we head east in President Channel around the back side of Orca Island to Sucia Island Marine Park. Echo Bay is our next home. The anchorage is exposed to Southeast winds, but none are in the forecast for the next few days. It is another big anchorage with lots of room.
The island has over 10 miles of hiking trails and we manage to hike all of them over a two day period.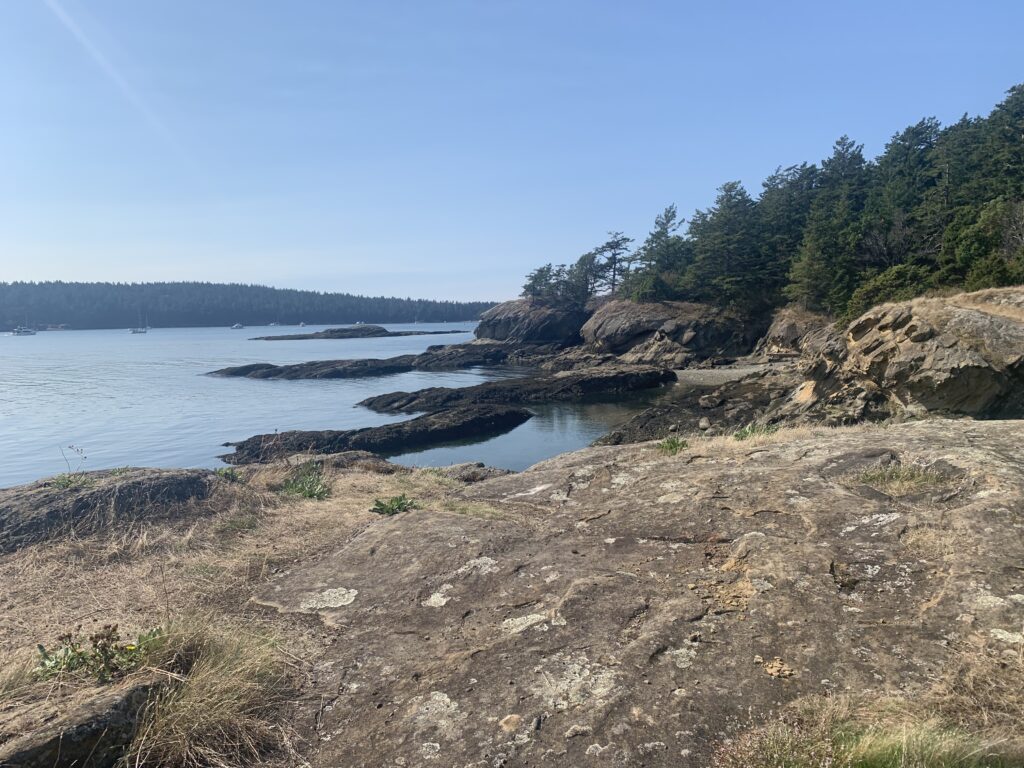 Moving along, we next work our way to Lopez Island. With some strong southerly winds in the forecast, we choose to anchor in Hunter Bay for a few days. Lopez Island is one of our favorite spots for bicycling and there is a public dock at the head of our anchorage.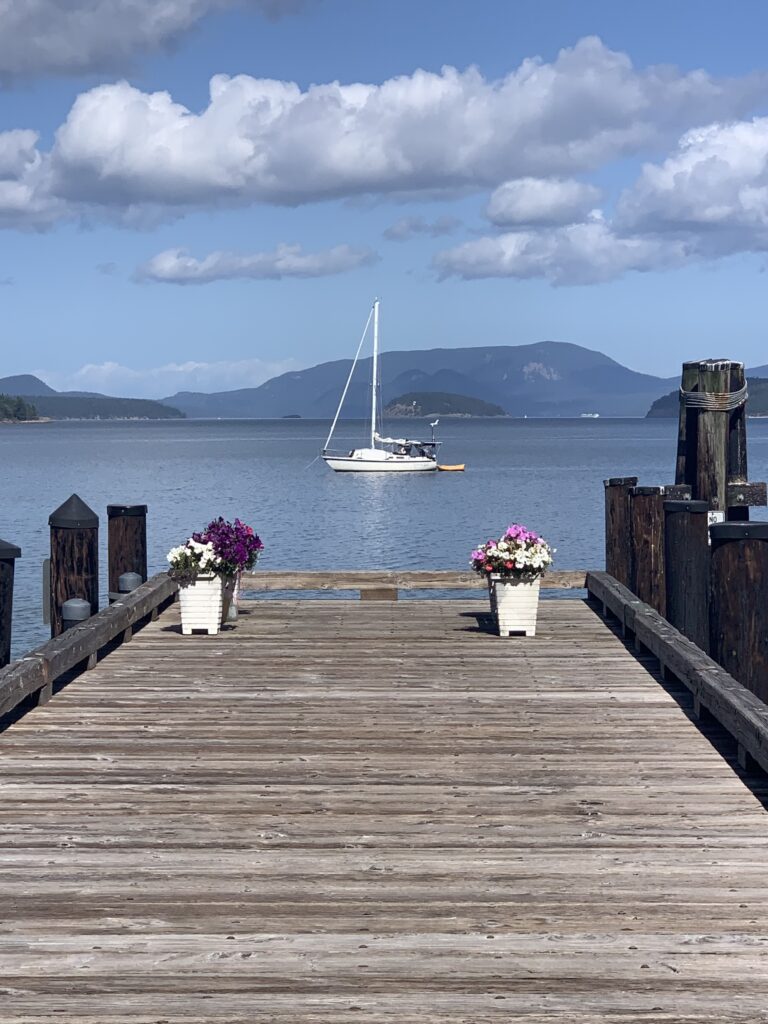 The dock is perfect for shuttling our bikes ashore.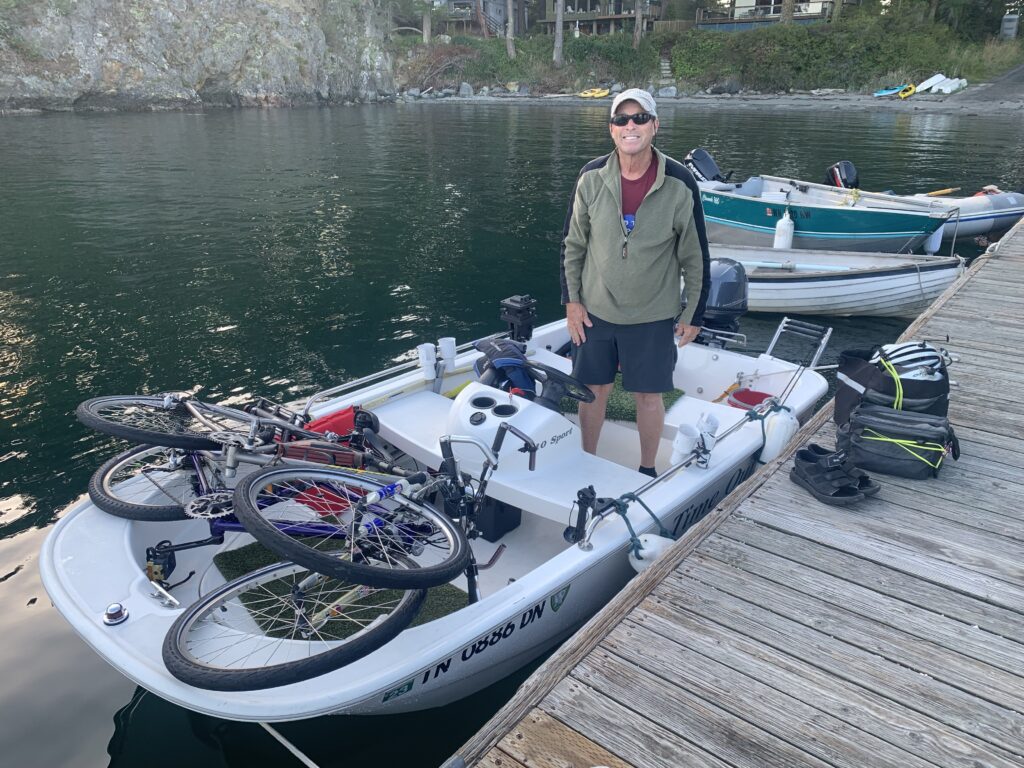 Our first day of biking takes us past some beautiful farm land to the main town of Fisherman's Village.
Our destination is Holly B's bakery for some yummy treats! We load up with one of almost everything. Biking almost 20 miles along the country roads, we are able to burn off all the extra calories.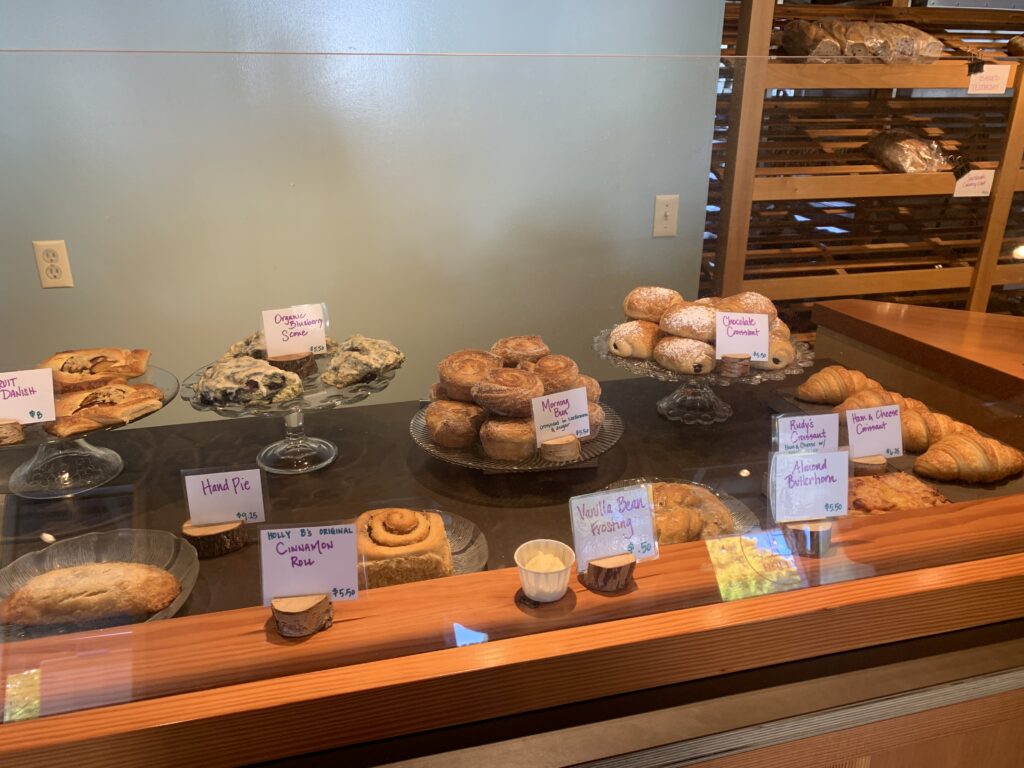 On our second day of biking Lopez, we head to the south end of the Island to Watmough Bay. We make note that this is a beautiful spot to anchor with high cliffs on two sides.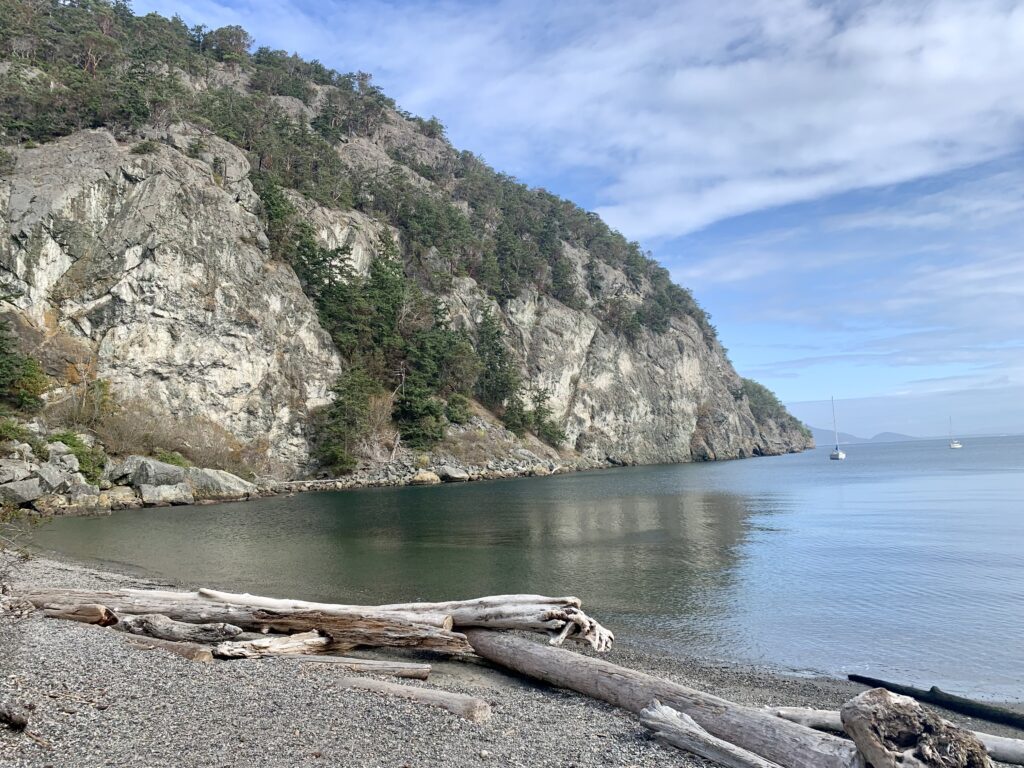 A steep hike up one of the cliffs rewards us with some beautiful views.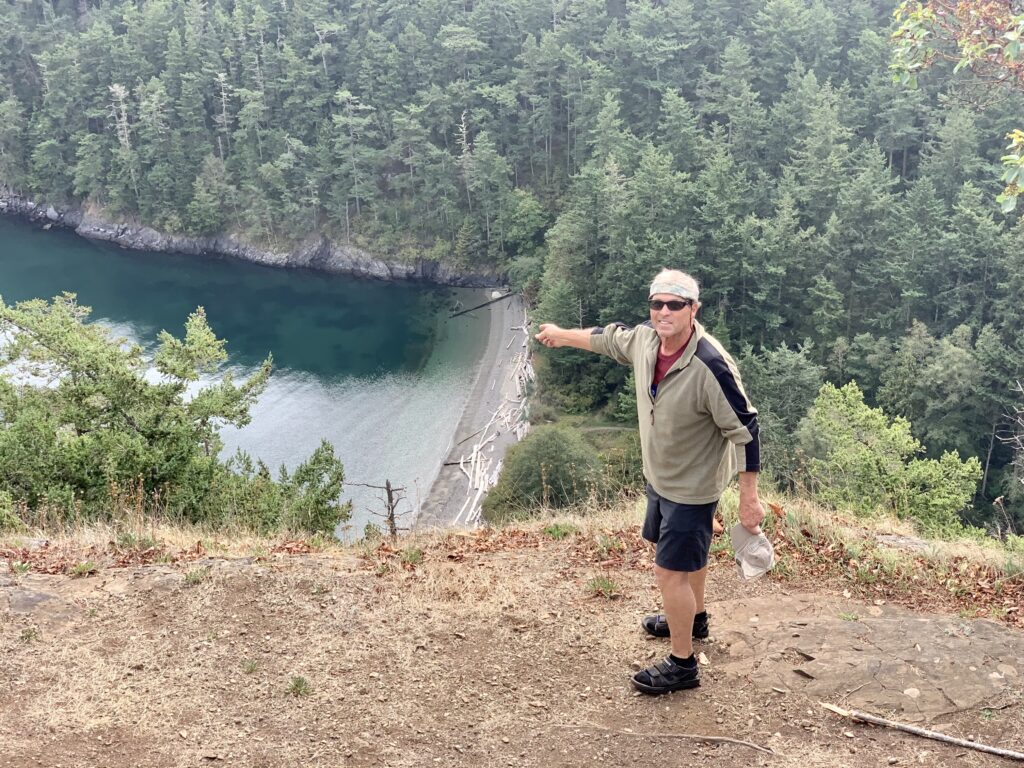 Our next destination is Anacortes for the Kadey Krogen Rendezvous. Four days of seminars and catching up with boating friends keep us busy. It was another great rendezvous with 39 boats in attendance.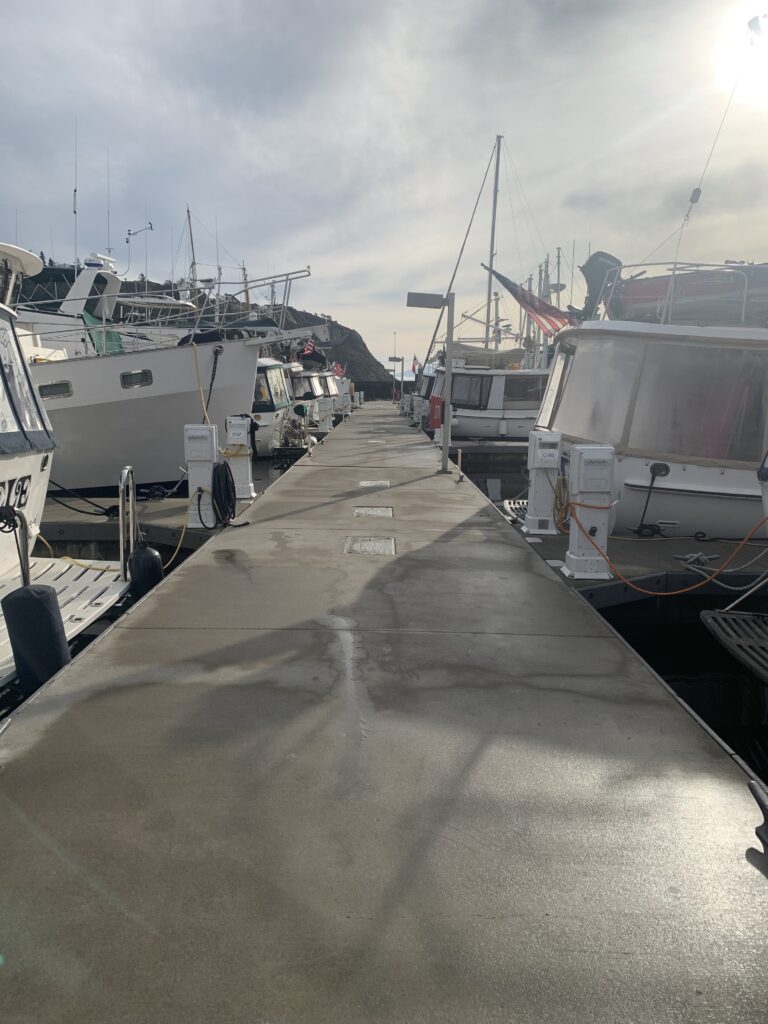 Sadly, our cruising year is coming to an end and it's time to head back to Sidney,BC to put Idyll Time away for the winter. We have a beautiful last day on the water with Mt. Baker looming in the distance.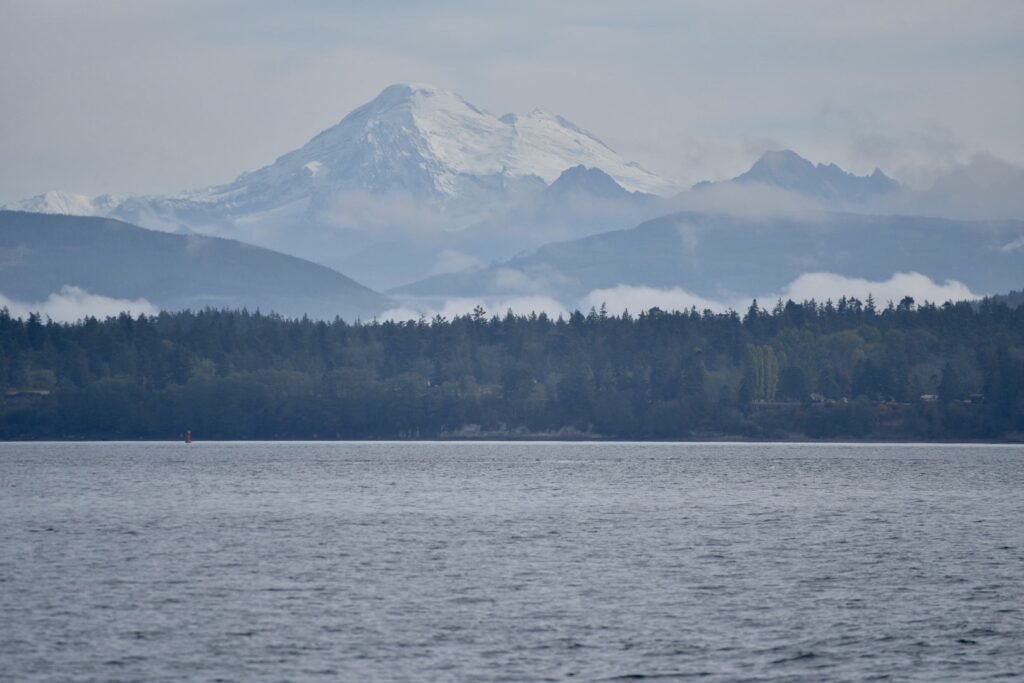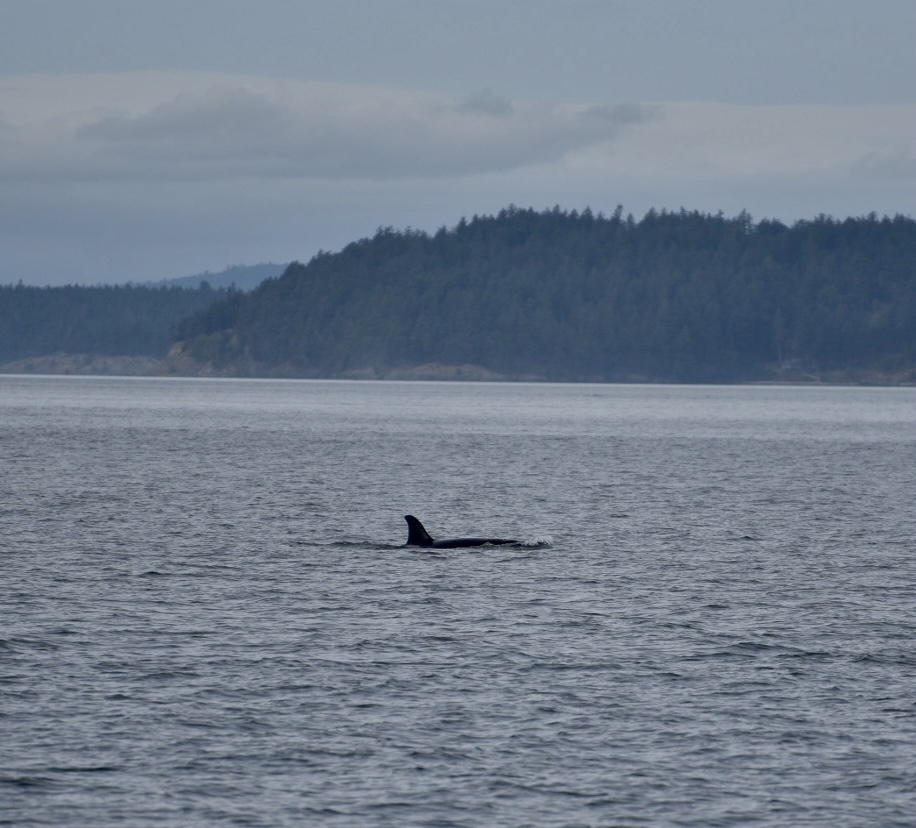 This year found us traveling over 2500 miles to Alaska and back. Idyll Time preformed flawlessly once again!! She is such an amazing boat…we are so thankful for her.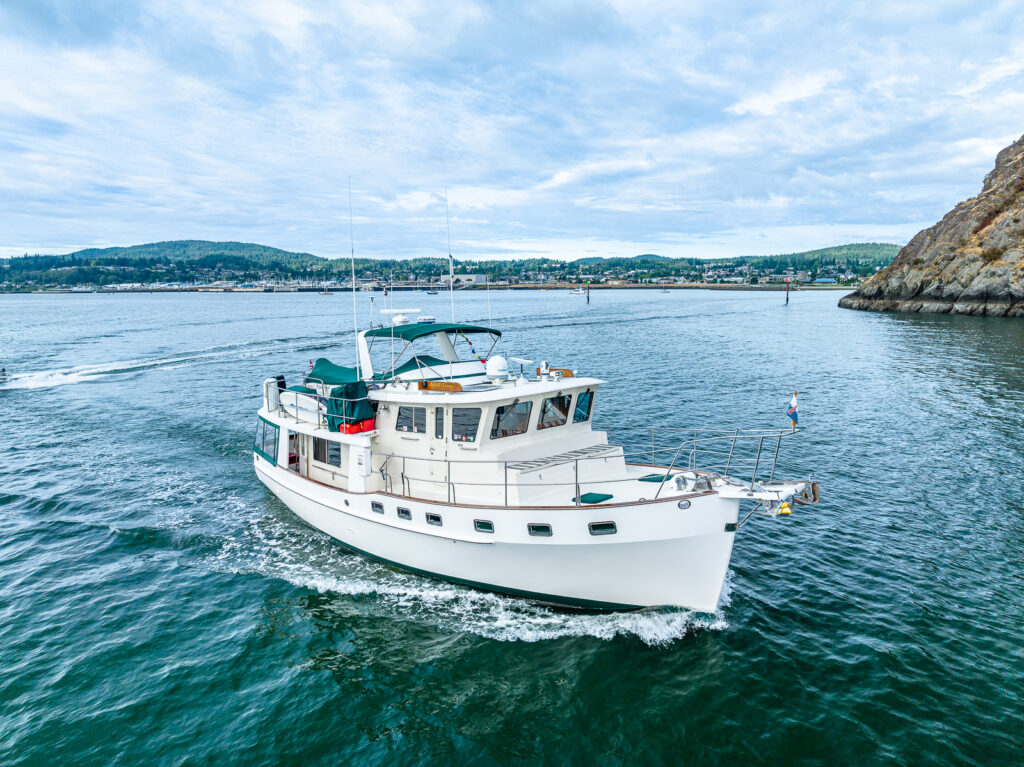 Thanks for following along!!! See you next spring.
Details