Anan Bear Preserve is located 30 miles south of Wrangell on Earnest Sound. You must apply for a permit with the U.S. Forrest Service to access this area. We could come here by our own boat but the anchorage in front of the preserve is not recommended by most of the cruising guides due to its depth and lack of wind protection. We opt to visit here with Breakaway Adventures out of Wrangell. After a 45 minute boat trip down the eastern passage of Wrangell Island in their jet boat, we wade to shore at Anan Creek and are met by a Forrest Service Ranger.
We are given a ten minute safety briefing before heading up the one mile trail to the observation deck and viewing blind.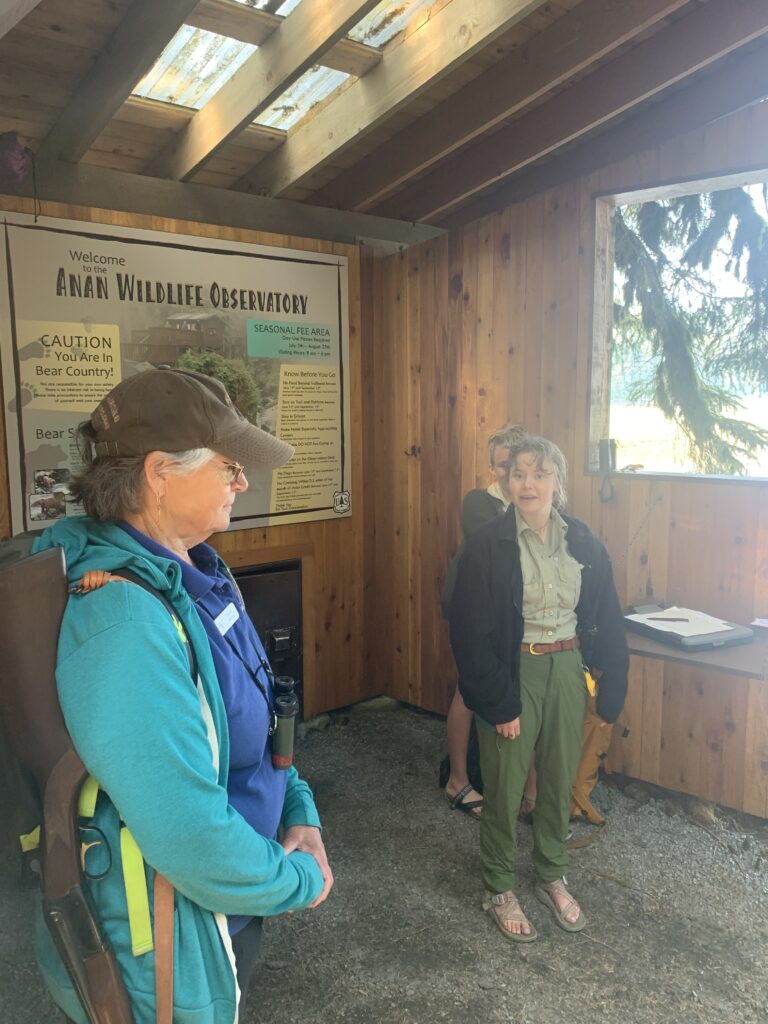 Anan is one of only a few places where both brown and black bear can been seen together. We do not encounter any bears along the trail although we do see lots of evidence that they have been around. Reaching the viewing platform, we immediately spot two young brown bears brawling in the stream.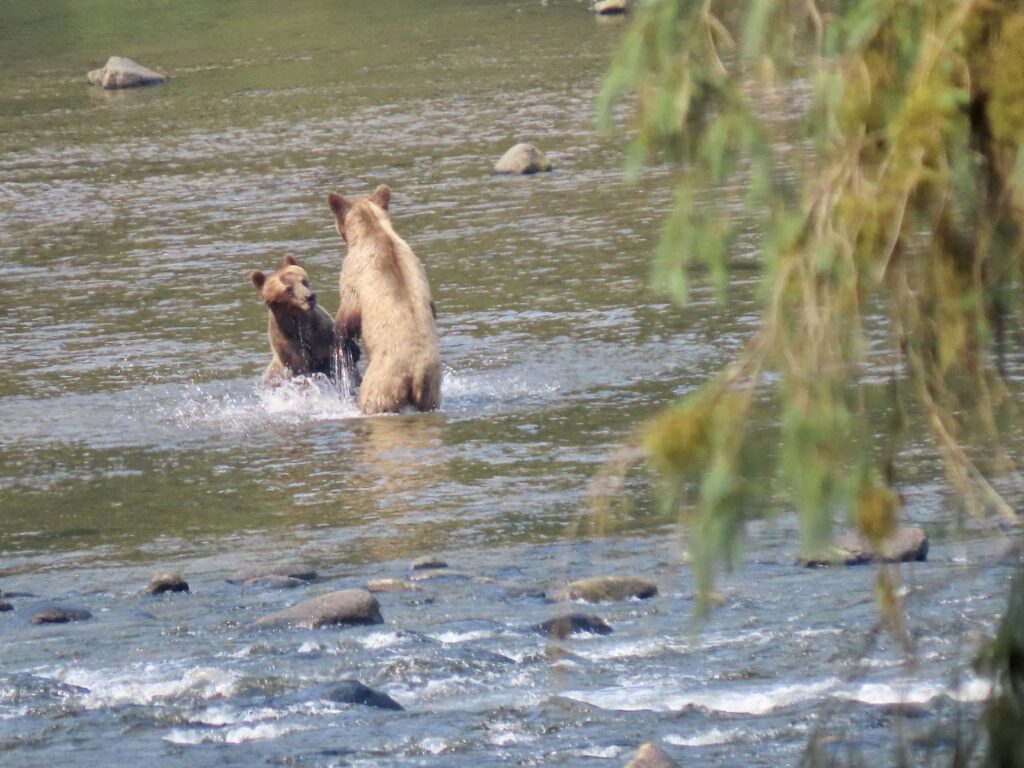 There are four or five black bears fishing for salmon.
We are fascinated by the many and varied fishing techniques the bears employ. Some wade out into the stream chest deep and wait for the fish to brush up against their legs.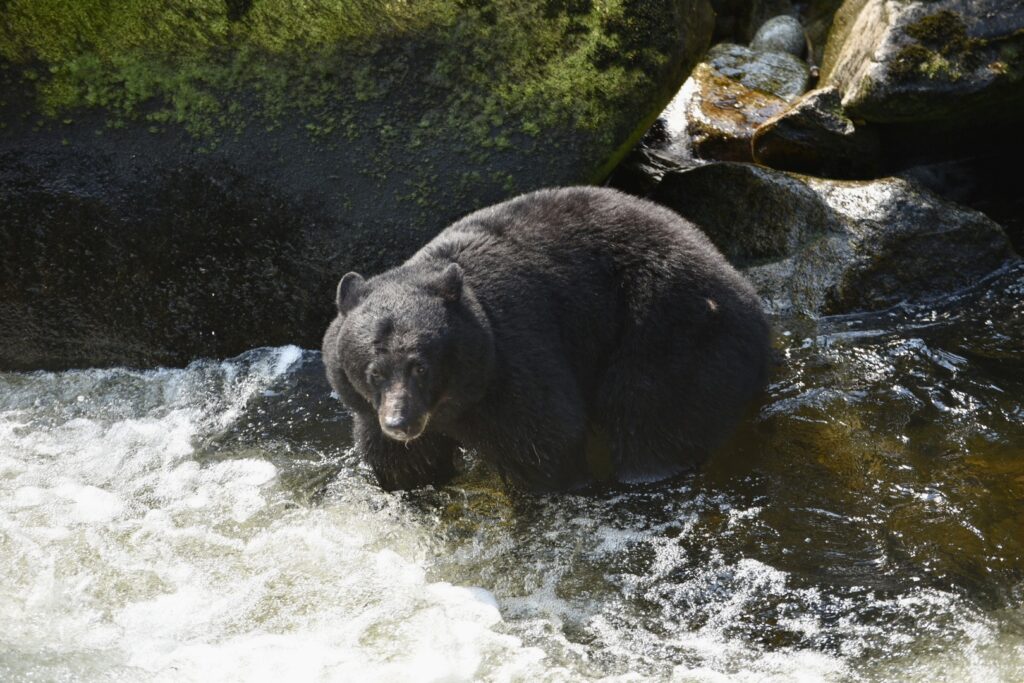 Other bears position them self at ambush points and visually spot the fish moving upstream.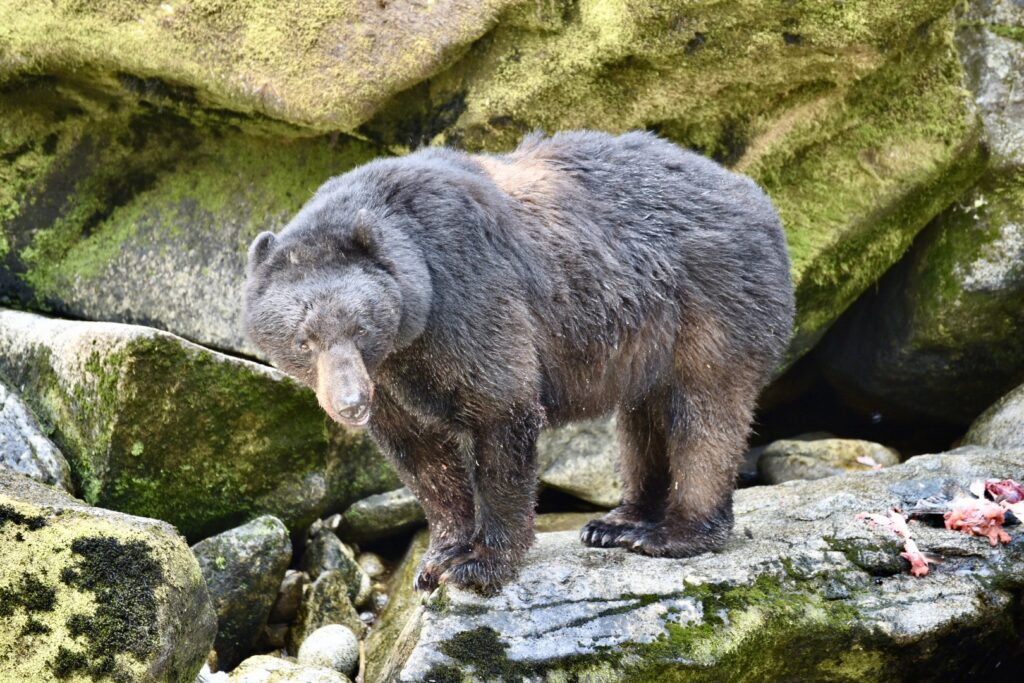 This bear is hidden inside a cave.
It quickly appears that some spots are more productive than others for catching fish. There seems to be a hierarchy of who gets the choice of these prime areas. Some of the bears eat the whole fish while others take only the brain and skin leaving the rest for the many eagles hopefully hovering overhead.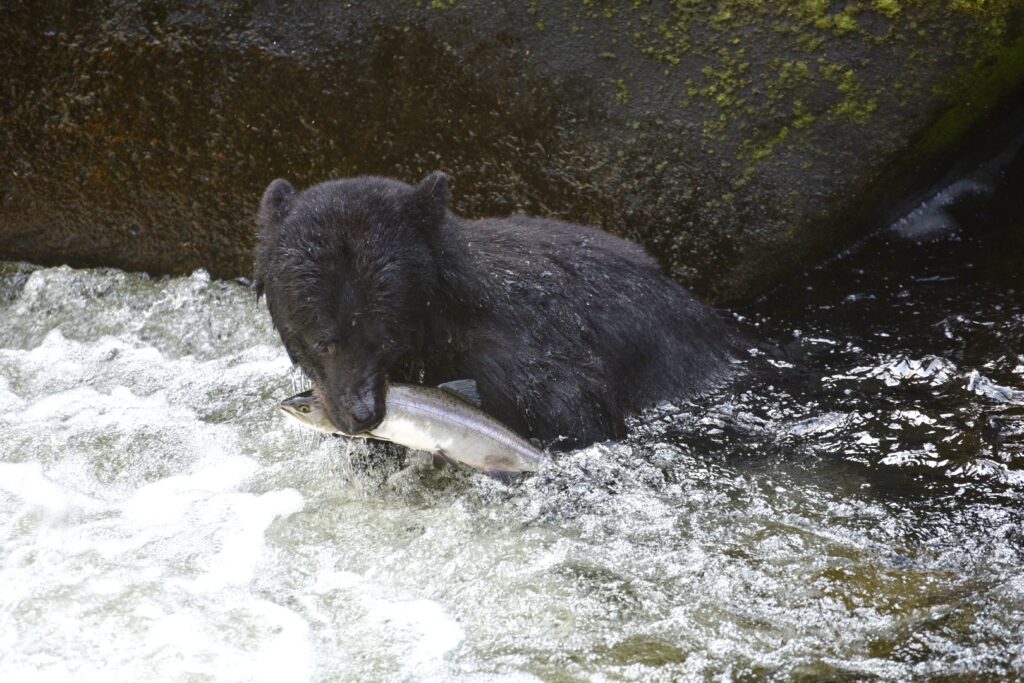 Some take their fish into the woods to eat while others hide their fish between the boulders.
Somehow they all manage to catch fish without any major disagreements.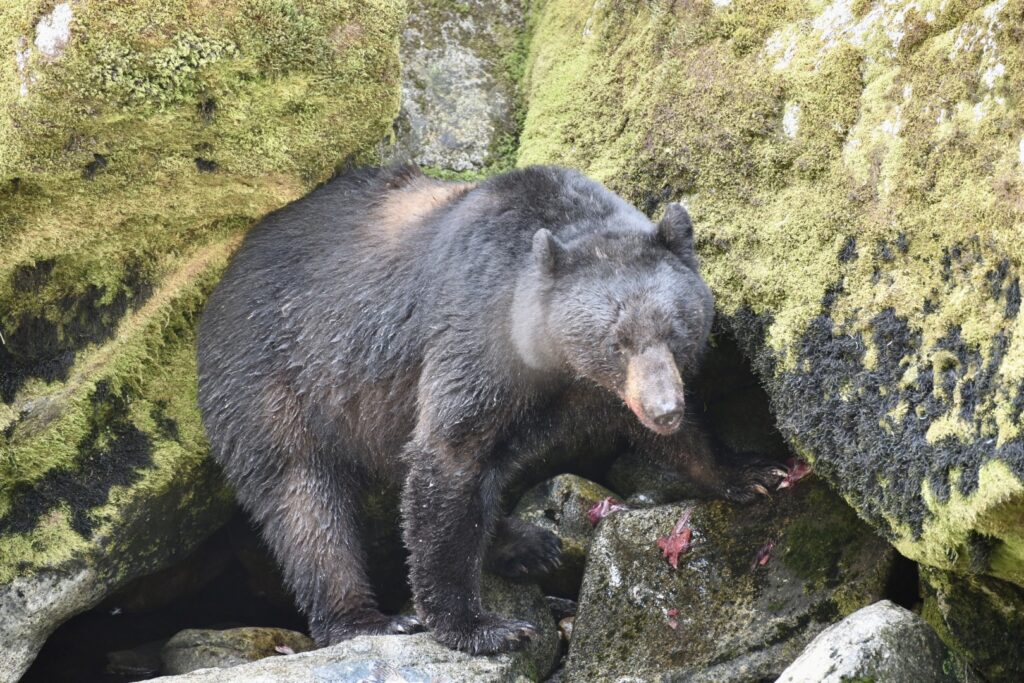 This young eagle is eagerly awaiting his turn.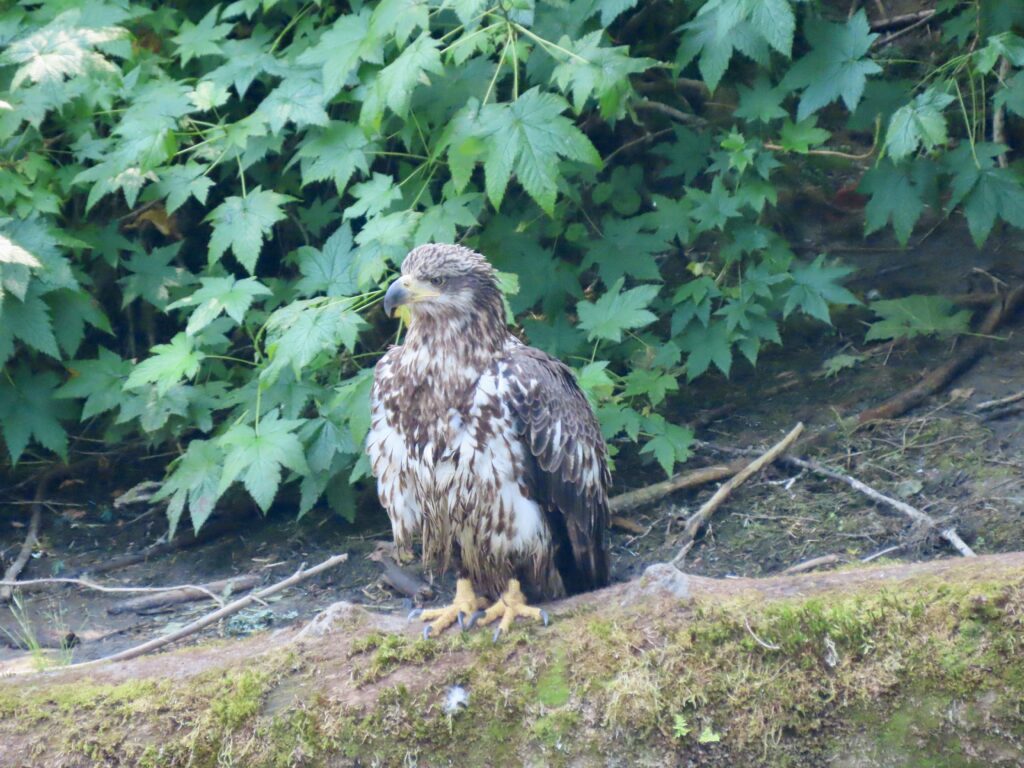 Below is a video of one bear as he patiently waits for his catch.
A mom and two cubs appear after a few hours. She clearly wants to head down to the stream but is anxious with the other bears around. There are several brawls between Mom and another black bear. The two cubs get spooked and take off. One cub hightails it and climbs over 100 feet up a tree.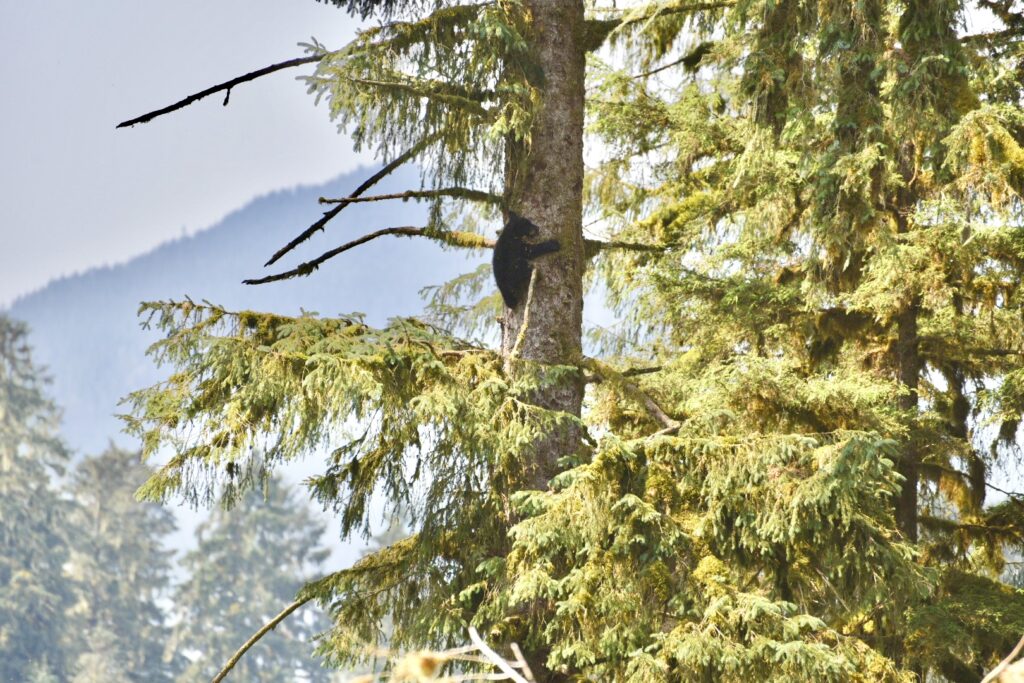 The other cub climbs up onto a dead tree. Mom quickly goes to the aid of this cub as he is still vulnerable.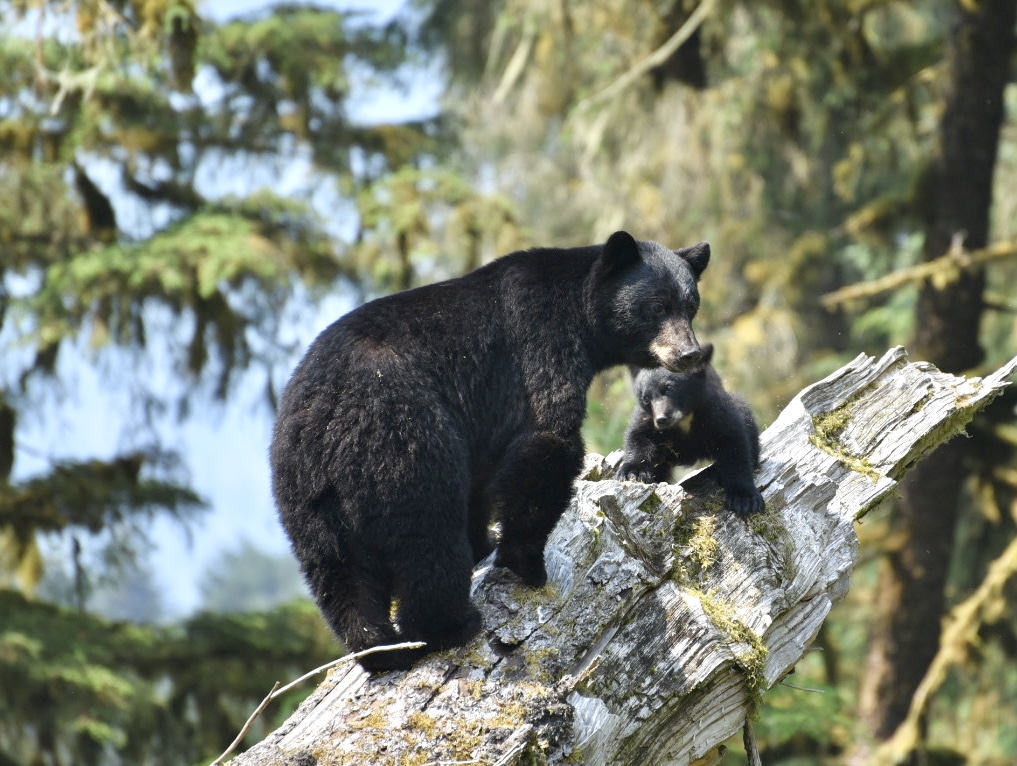 After sensing the coast is clear, Mom and cub head towards the tree with the other cub. Mom then climbs half way up trying to coax her cub down. After about 10 minutes, the cub slowly climbs down.
Below is a video of the Mom teaching the cubs about fishing.
It is a great day at Anan watching bears in their natural habitat.  We are amazed at their fishing and tree climbing abilities. This three year old climbs up to take a rest.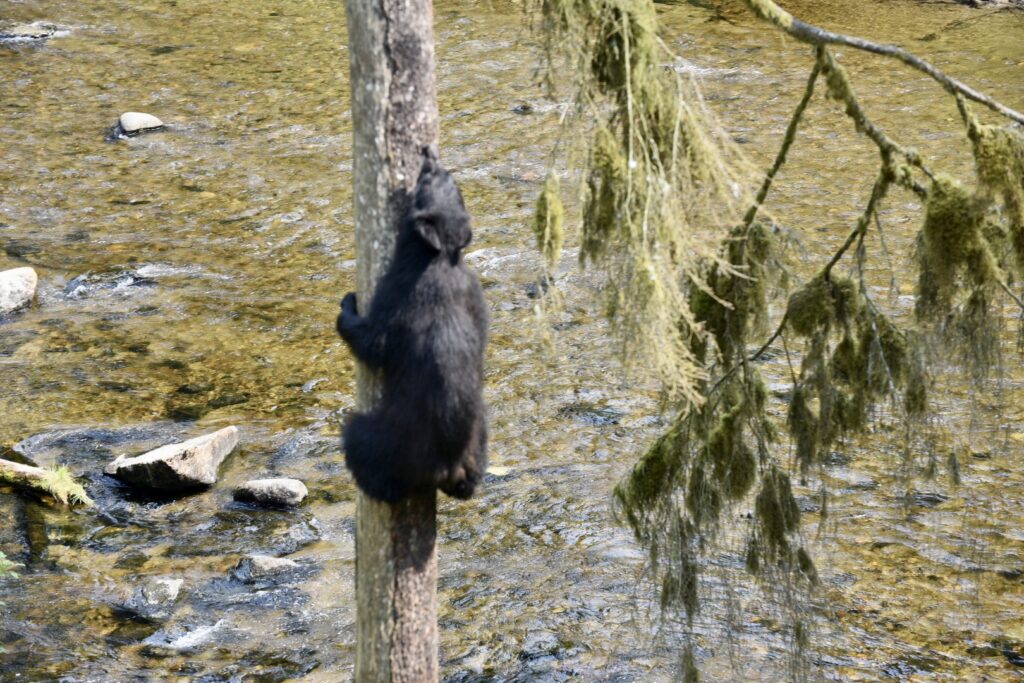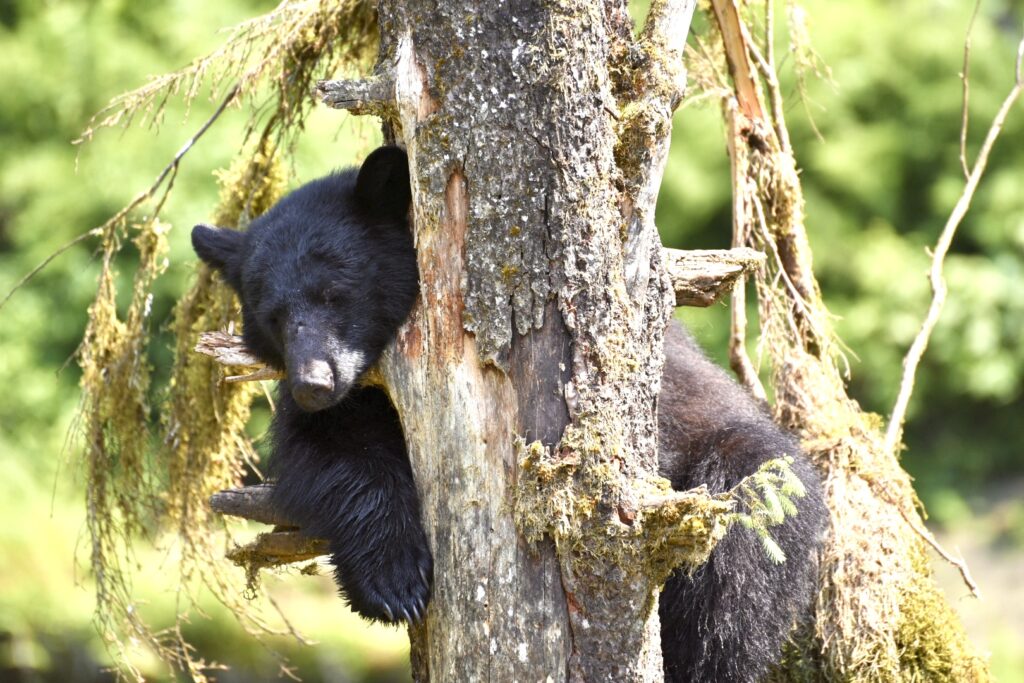 Although we are only feet from the bears, they show little interest  in us.  They have become accustomed to people being around and know that we pose no threat to them. It was another great day in Alaska.  Thanks for following along!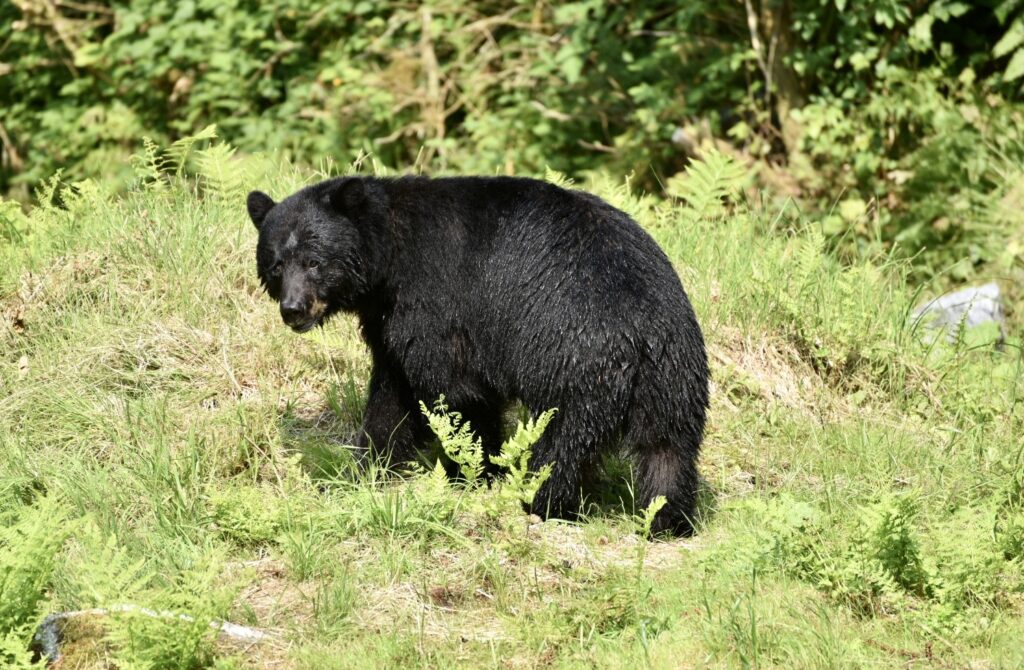 Details