Drew Harbor to Von Donop:
We are heading back to Desolation Sound today for another week of exploring. Traveling up Sutil Channel we are soon rewarded with stunning views. When we were here last month the smoke from the Forrest fires had obscured our view of these high mountain peaks.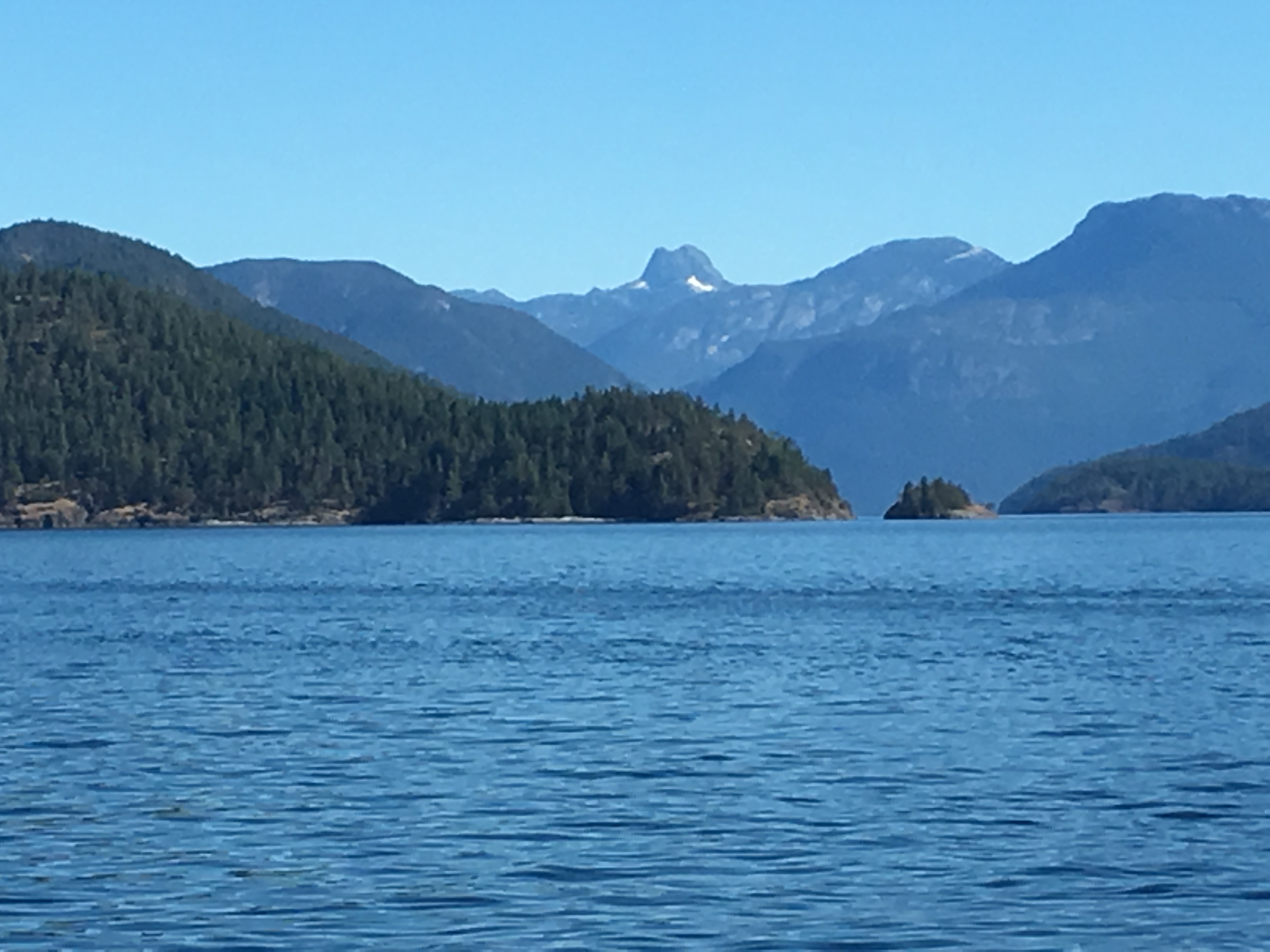 We are a little nervous about our entry into our anchorage for tonight. We must enter through a narrow two mile long channel with a rock just under the surface at the narrowest point. The guide book says to hug the starboard side even if tree branches brush the side of the boat. We weren't sure what to expect but everything was pretty straight forward and we didn't have to scratch our fiberglass.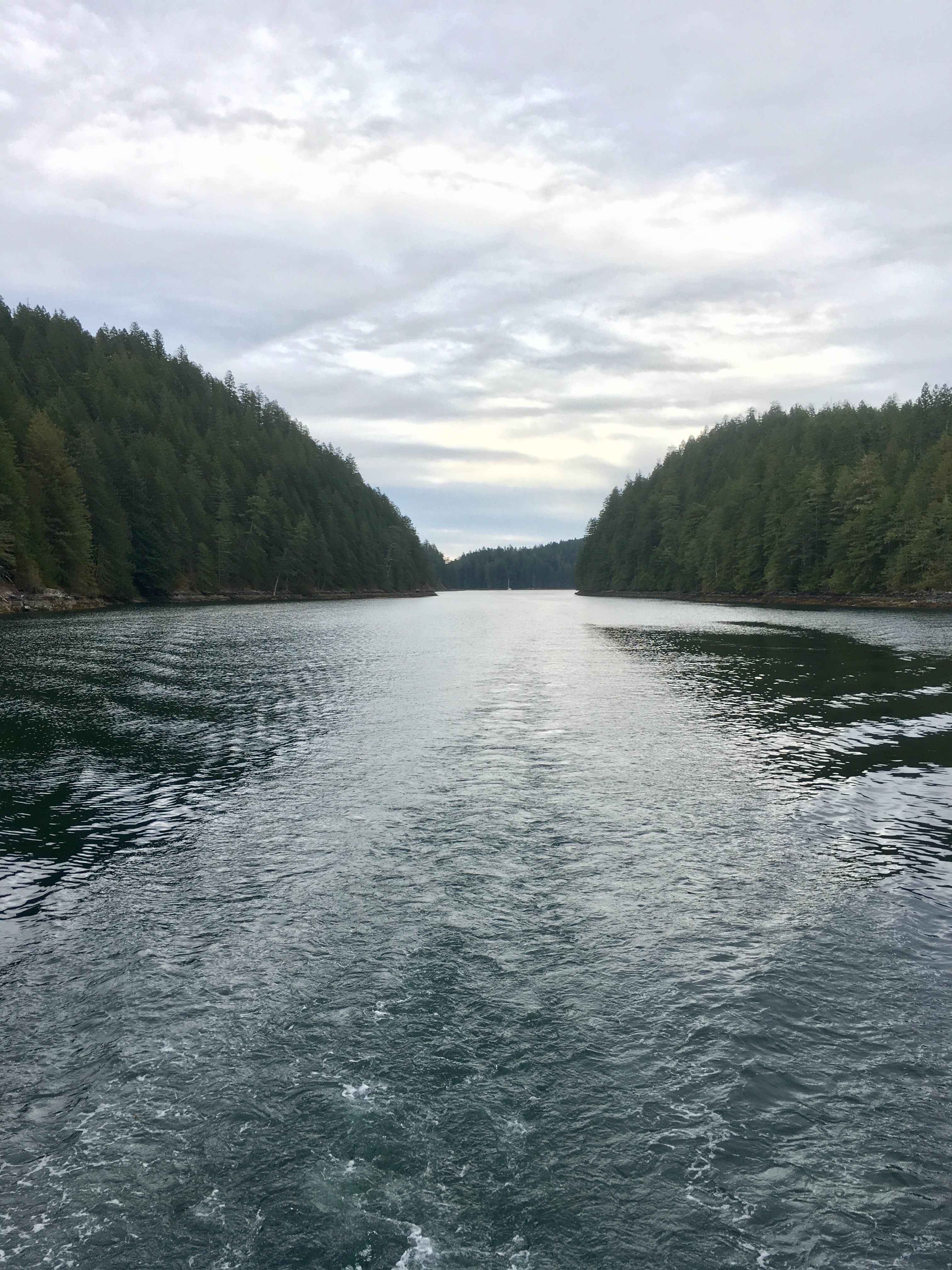 The narrow channel opened up into a beautiful little cove. There are 10 other boats including a Krogen 48 but still plenty of room for us.
We enjoy our two days at anchor in this well protected harbor. We traveled out the Inlet in Time Out for some fishing. We weren't even out the channel when our line went tight. On the other end we found a 10 pound Lingcod. Boy are they ugly fish. I hope he taste better than he looks.
While out fishing we could hear Humpbacks exhaling. We never could see them but knew they were around us.
The highlight of our evening was spending several hours getting to know Neal and Lynn aboard the Krogen 48 Navigator. We look forward to seeing them again at the Krogen Rendezvous in Anacortes.
Total Miles Today: 16
Total Miles This Year: 1178
Von Donop to Toba Wilderness Lodge:
It's a cold rainy morning as we work our way north through the maze of passages and inlets.
The tall mountain peaks fill the pilothouse windshield.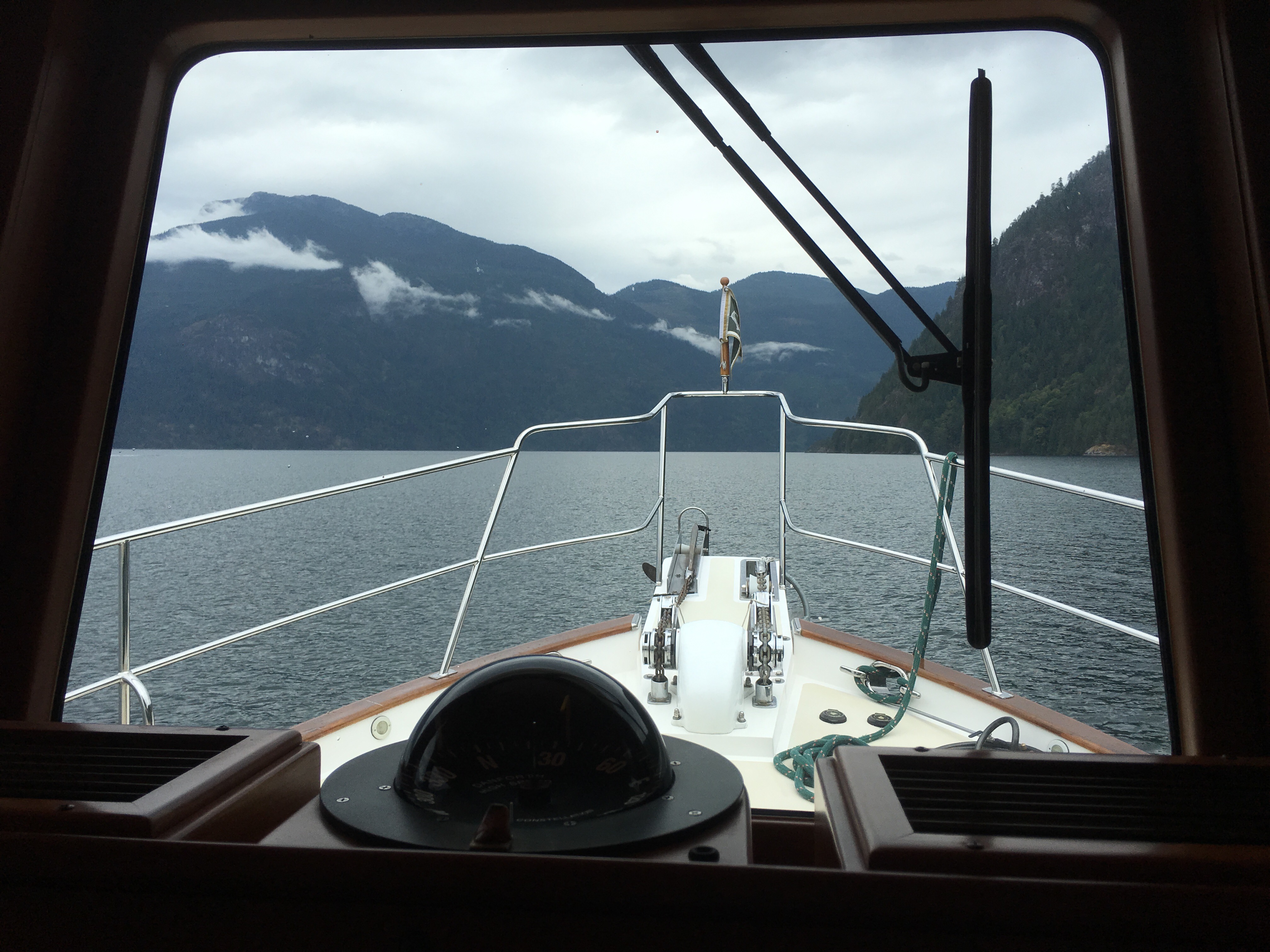 The cold water too becomes deeper as we are now reading depths of 1700 feet under our keel. We stop briefly to watch two humpback whales glide between us and the rugged coastline.
Toba Wilderness Resort is our home for the night.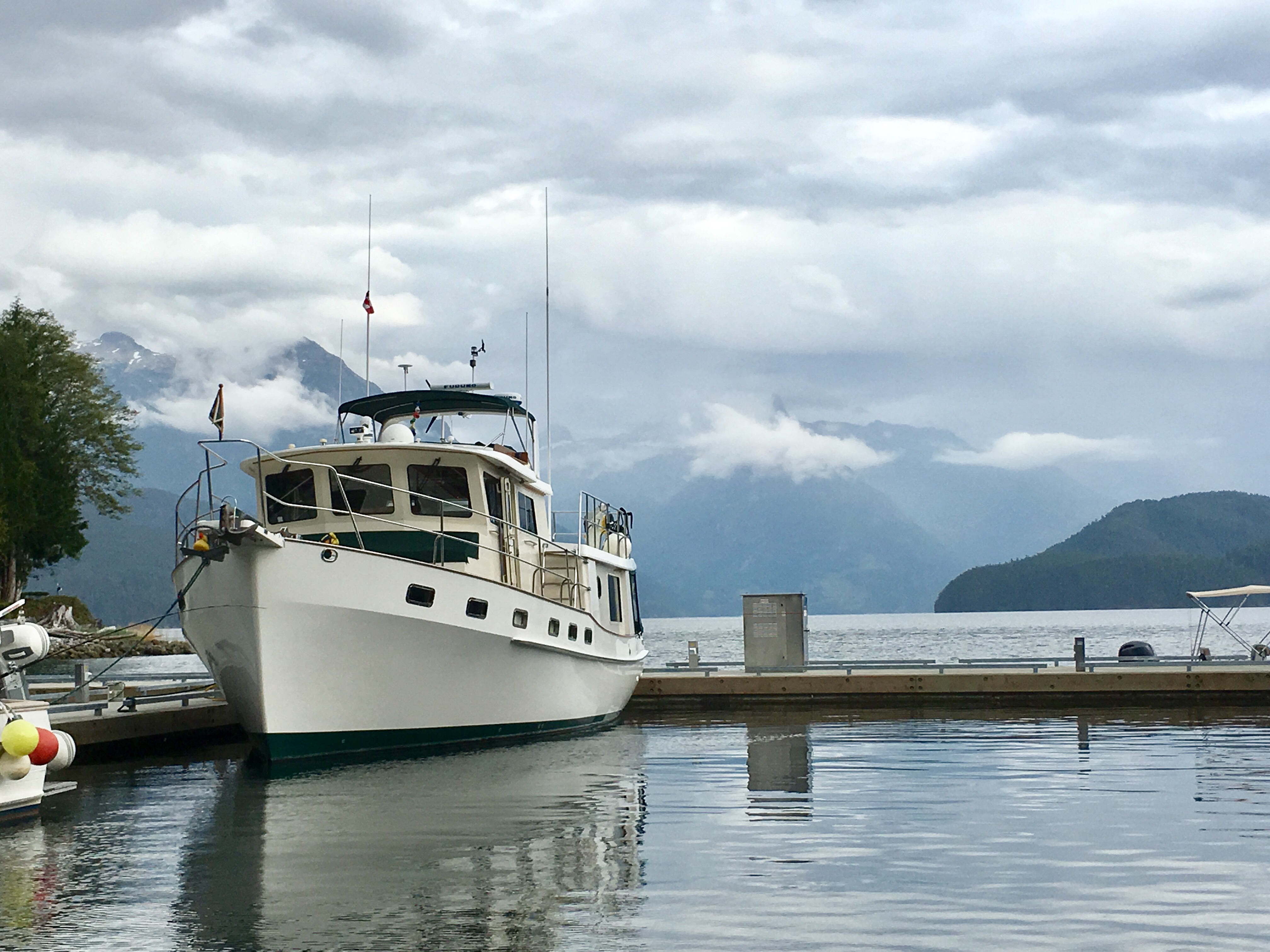 Kyle, the owner of Toba, has built a wonderful marina in a stunning setting at the base of Mt. Hayes. A heavy timbered pavilion overlooking the new concrete floating docks along with several small cabins doting the shoreline makes this a perfectly simple marina. Fresh mountain stream water, garbage service, and a bag of ice are all included in your stay. The view from our stern is truly stunning and why boaters come here.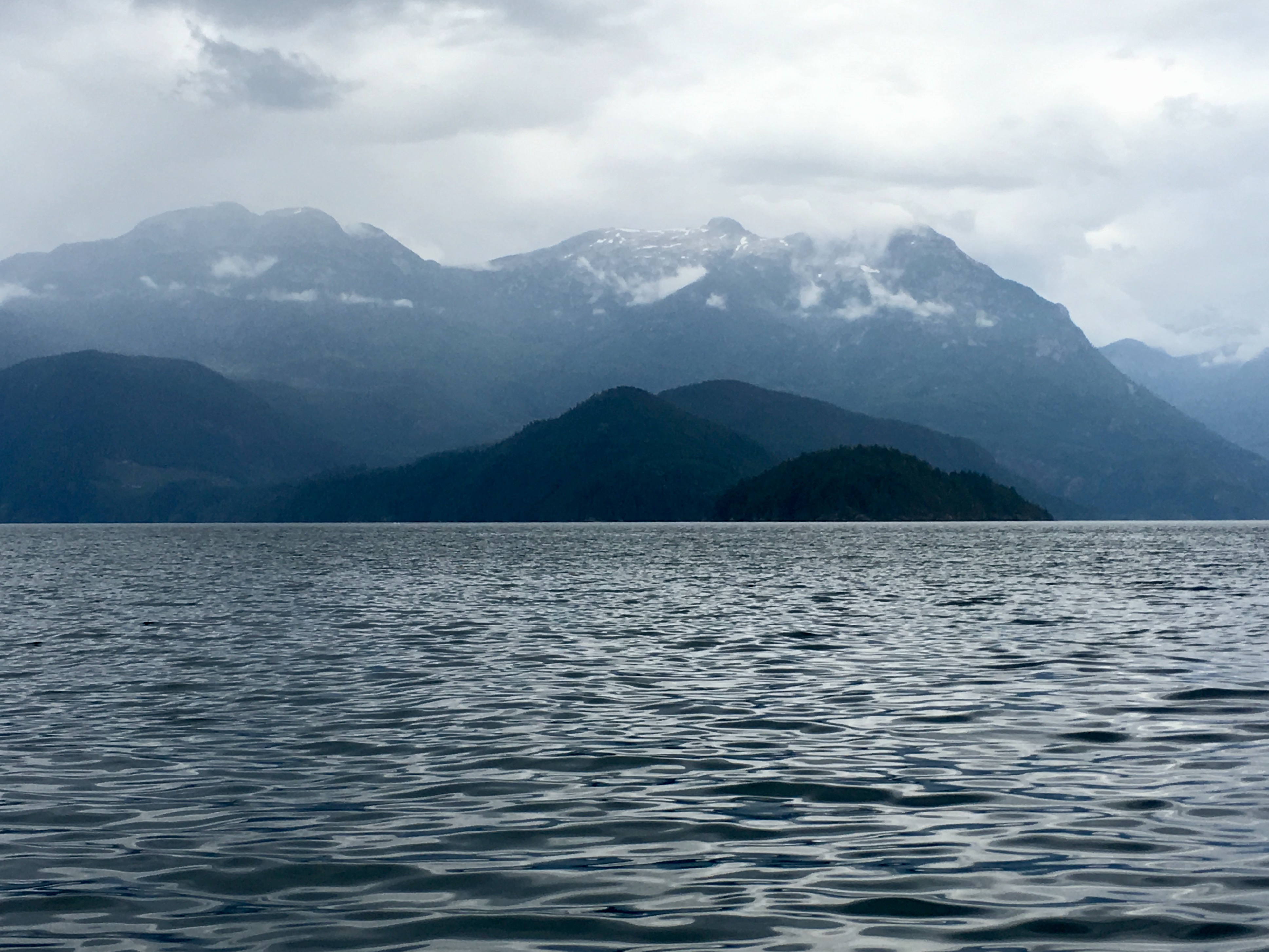 After setting our shrimp trap in 300 feet of water just outside the marina, we decide to hike to the waterfall. The hike is steep. So steep that in several places climbing ropes are needed.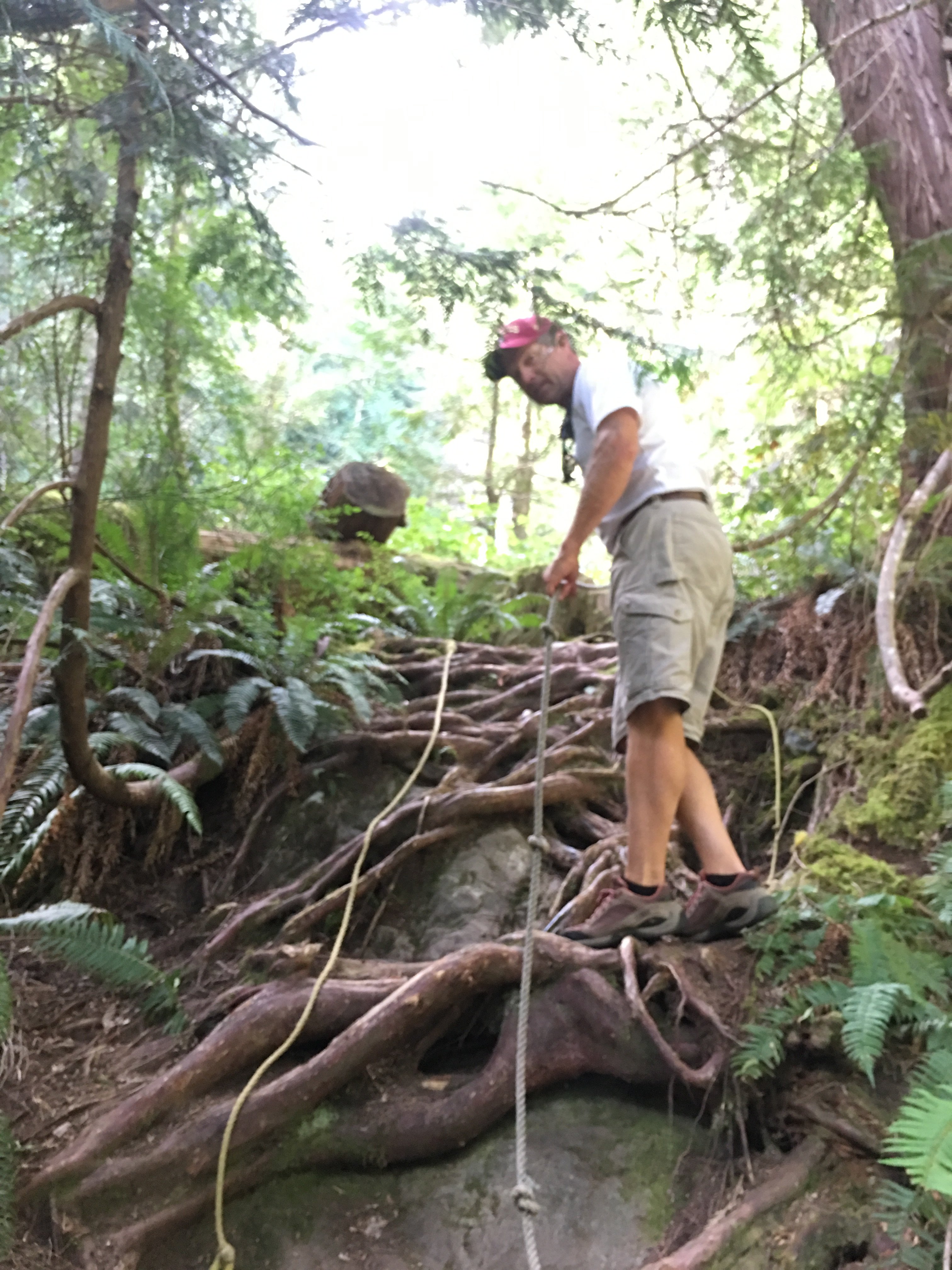 The head of the trail ends at the base of a 400 ft. waterfall. The pool at the base has been damed and is the source of the marina's water.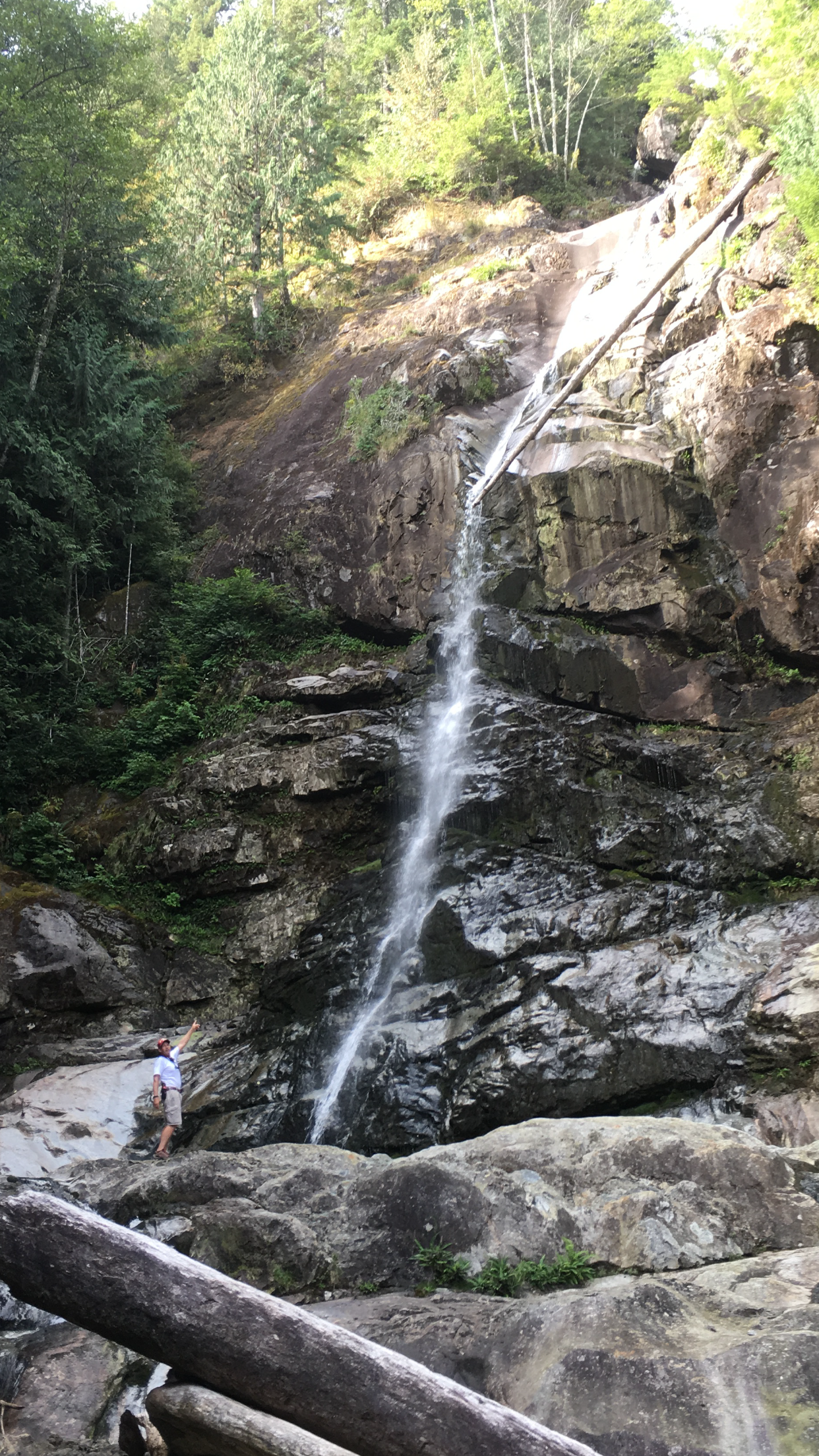 We will explore more of Tobas Inlet tomorrow.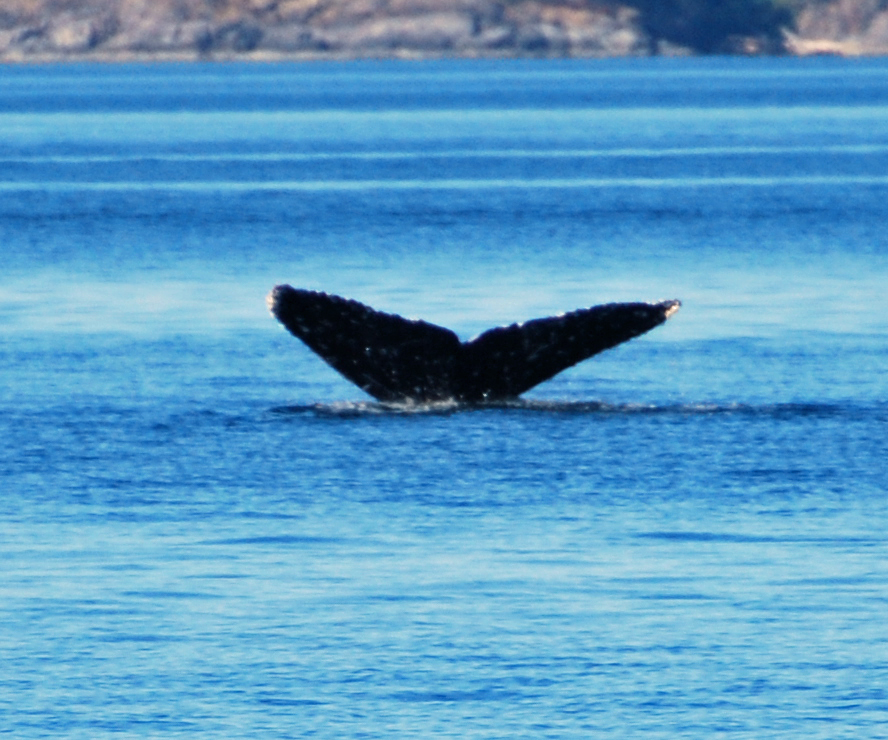 Total Miles Today: 21
Total Miles This Year: 1199