With the end of another great cruising season in SE Alaska, it's now time to give Idyll Time some tender loving care. Our first task is a haul out on Piston and Rudder's marine railway. Having hauled out on this last year, we weren't near as nervous this time around. Piston and Rudder had the exact cradle measurements from our previous haul out and the cradle was all set for us to gently ease in at high slack tide. Two days were spent out of the water as our hull was pressure washed and painted and zincs were changed.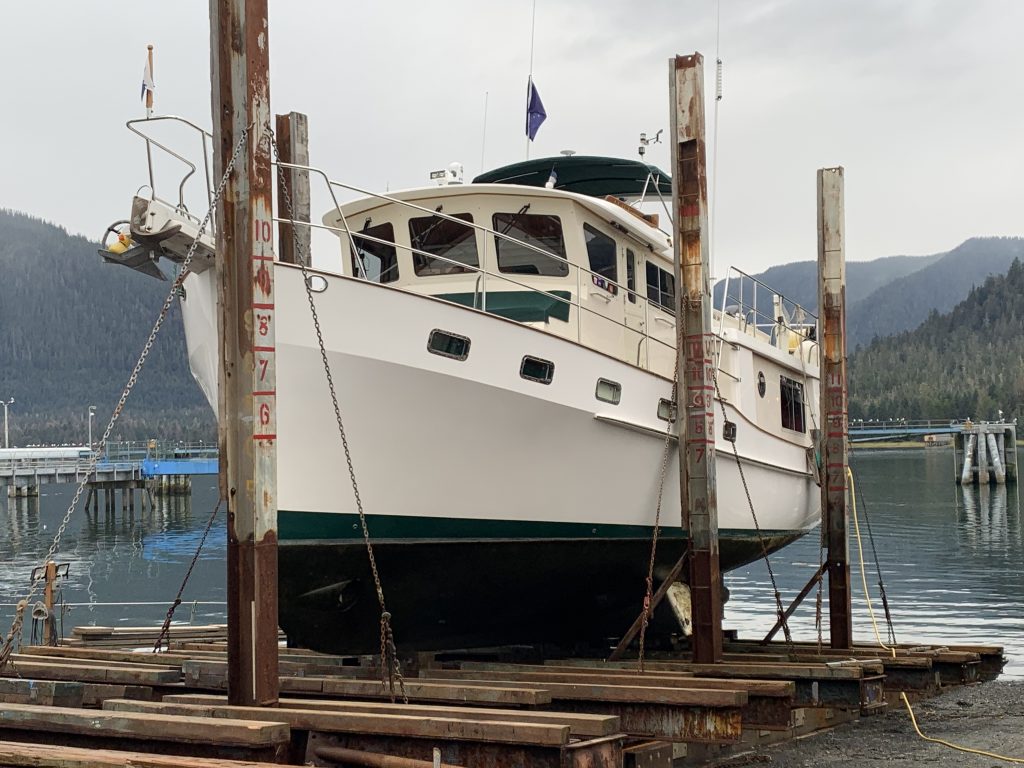 After filling the fuel tanks at Petro Marine, we headed back to our slip in Petersburg's North Harbor. Our next task was to put the cover on Idyll Time. Made of four parts, it takes the two of us about four hours from start to finish. We were very fortunate to have a great weather day with no rain or wind.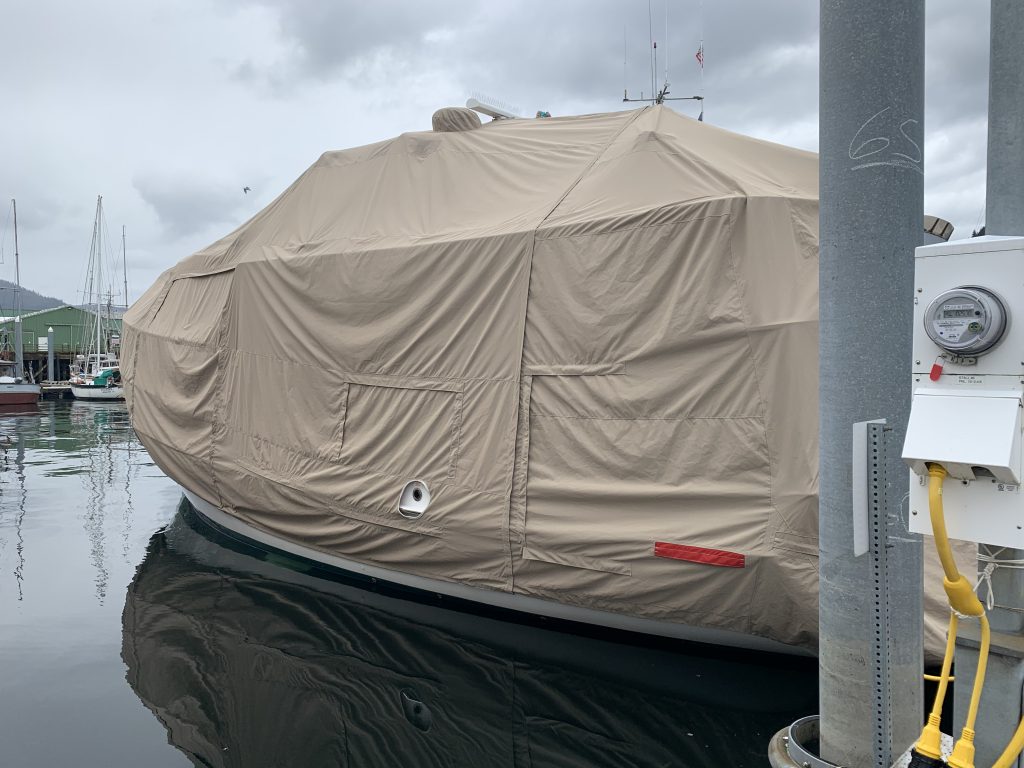 Last winter one issue we had was the pesky seagulls who decided to make a perch of our radar array. This year we installed some spikes on the radar to hopefully deter the gulls.
The internal snow poles hold the cover off the deck and give us plenty of room to work underneath. We kept busy for several days waxing the cab and doing some much needed varnish repairs. With the cover on we could do these chores rain or shine.
Our final task was to winterize all of our systems. Twenty four gallons of pink antifreeze were put in all of the freshwater systems. Our water maker was winterized with propylene glycol, and Salt Away was added to the engine.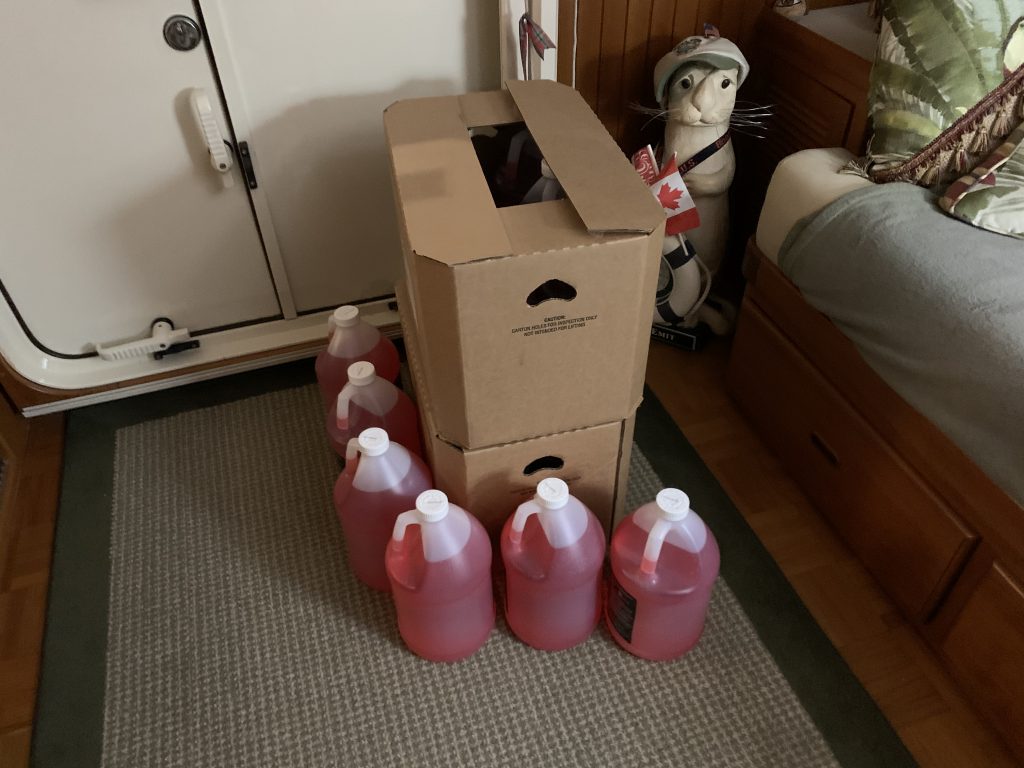 Idyll Time should do just fine over the long winter months. With our Sirene boat monitoring system, we can monitor temperatures, battery state, power, bilges, and door openings remotely. We also have someone going aboard once weekly to check everything inside.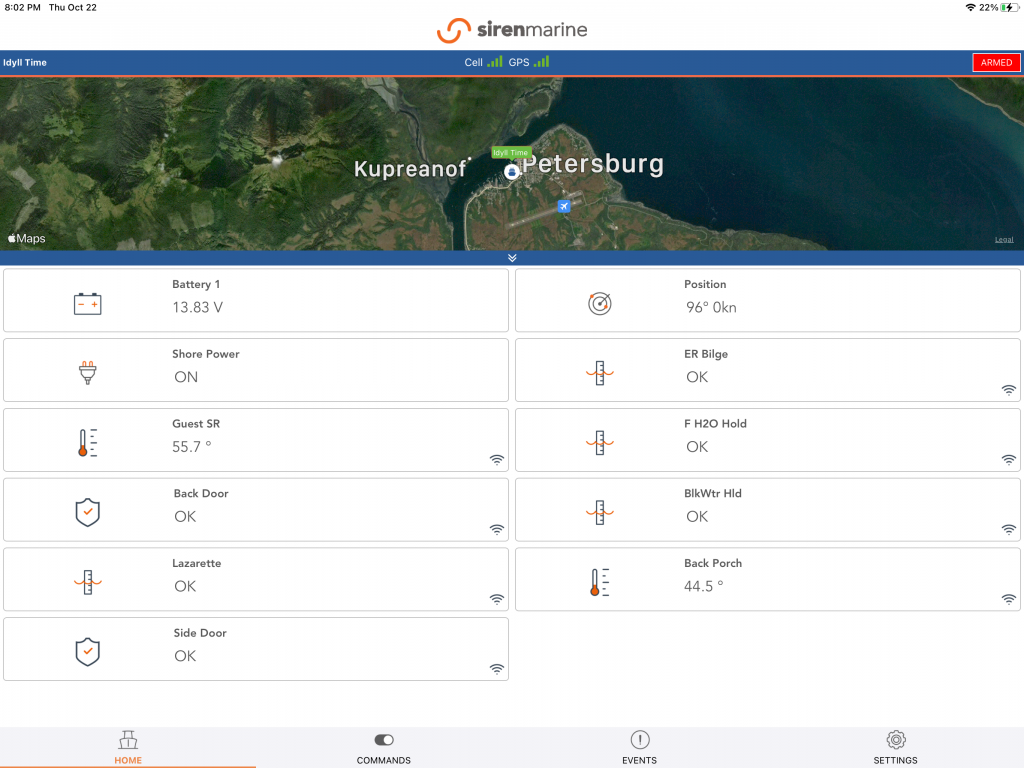 That's all for this year. We will be back aboard next spring for another season of cruising in Alaska. Thanks for following along.