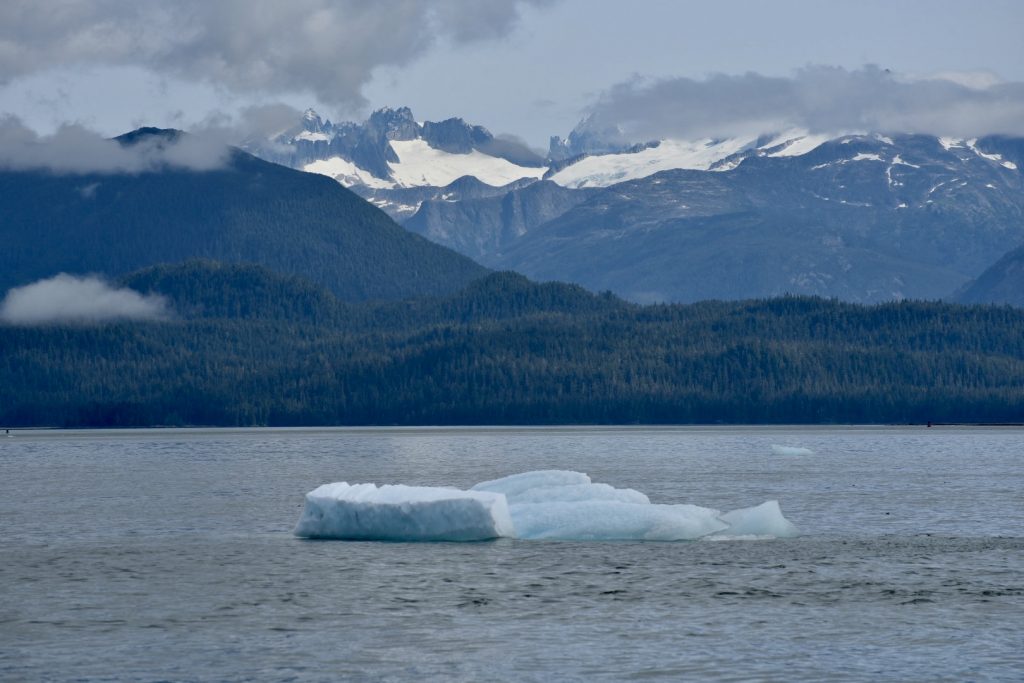 Change in plans….during one of our engine room checks, Jeff discovers a leak on our generator circulation pump. It's nothing serious but Piston and Rudder, the local marine dealer in Petersburg, has a pump in stock so that is our new destination.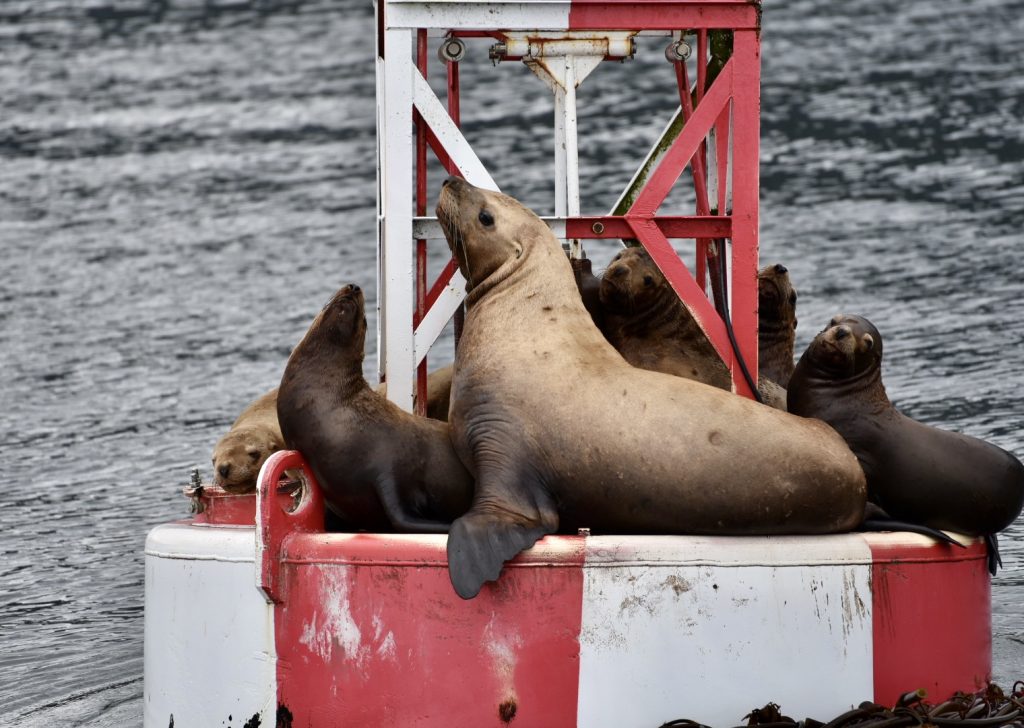 Mike, the owner, is gracious enough to work us in to his busy schedule to get this pump replaced. We are also able to move up our annual haul out date for zinc replacement and hull check to coincide with the pump replacement.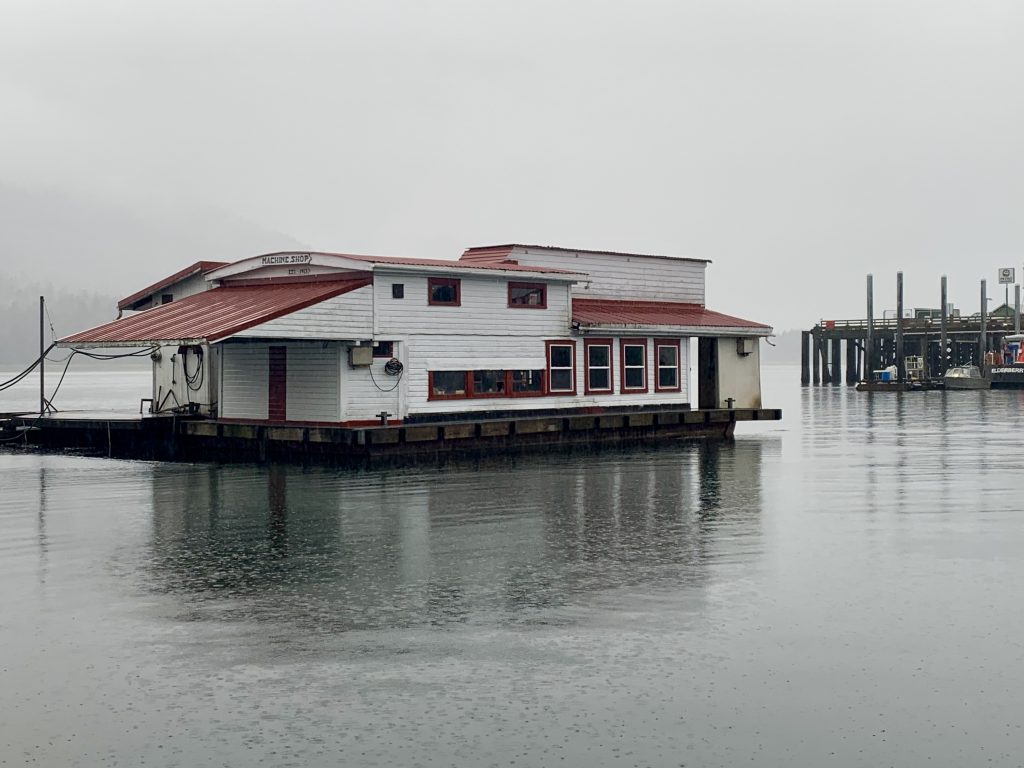 Our standard method for hauling out before coming to Alaska was on big travel lifts with slings that would be lowered into the water and positioned under our keel to lift us out. Petersburg does not have a travel lift for our size boat so we must us the marine railway at Piston and Rudder.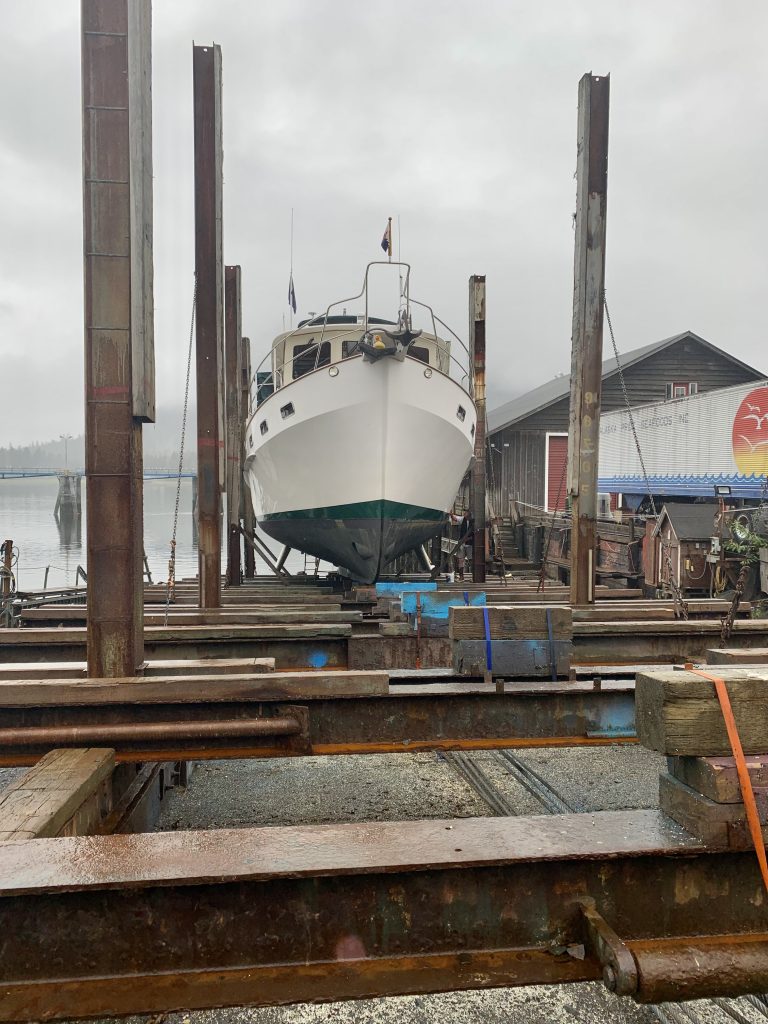 It is basically a railway cart that goes out into the water. We can only go onto the railway at high tide. There are big timber frames on each side that are adjusted for our size to keep us from tipping over. Once we are snuggly positioned between the timbers, Mike starts up the pulley system and we are slowly pulled up the hill along the railway.
It's an ancient piece of equipment but seems to work really well.
Some of the large salmon tenders in the Petersburg fishing fleet use this so we feel pretty safe. We spend one night on the marine railway and are back in the water the next day at high tide. Jason who works in the machine shop does a great job of replacing our pump and Idyll Time is whole again. Now we are ready to head back out for a few weeks before the season comes to an end. Thank you Mike and Jason!
After splashing, we head north on Frederick Sound to an anchorage a few hours from Petersburg.
Once the anchor is set, I quickly deploy the halibut rig as I do at most anchorages, and we settle in for the evening. Just as we sit down for dinner, we hear the familiar "zing zing " sound coming from our heavy duty rod and reel. I rush outside and grab the rod from the holder as line is being stripped out at a furious rate. No matter how much I tighten the drag, the line continues to pay out. With the drag fully tightened, I quickly hand the rod over to Jeff. We know immediately that this is a big one. Jeff ask for our Marlin fighting belt and begins to slow down the forward movement of this monster fish. At one point, the fish is pulling so strongly that Idyll Time is moving sideways thru the water. How big is this thing? After 30 minutes of fighting, a huge halibut rises from the dark waters of the bay. We knew before we ever saw her that we would be letting her go. Halibut this size are breeding females.These fish are much more valuable as a breeder than for their meat. As she lays on the surface recovering, we get out the measuring tape to estimate her size. We can't get an exact measurement with her thrashing around but she is well over 6 feet long. Based on a published size chart, we estimate her to be around 250 pounds.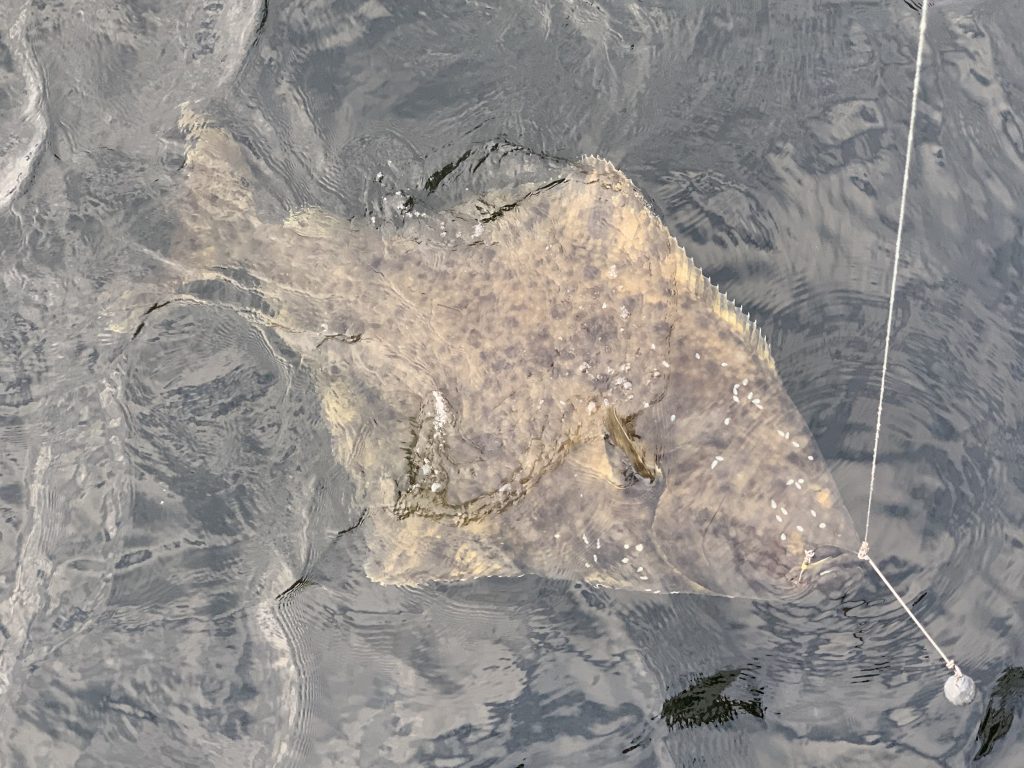 It's a struggle but after several tries Jeff is able to lift her head high enough out of the water for me to snip the nylon leader. Although tired, She slowly descends out of site with the hook still in her mouth. The steel hook should quickly rust and fall out leaving her unharmed. This is by far the biggest halibut that we have ever caught. We are happy to release her completely unharmed. This year has been one of halibut extremes. It seems everything we catch is either too small or too large. We will continue looking for those in the 25-60 pound range. Thanks for following along.