It is a cold blustery day as we walk down the steep ramp to the North Harbor. It was 80 degrees when we left home in Tennessee. Here in Petersburg the high is 40 degrees with snow still on the mountain peaks.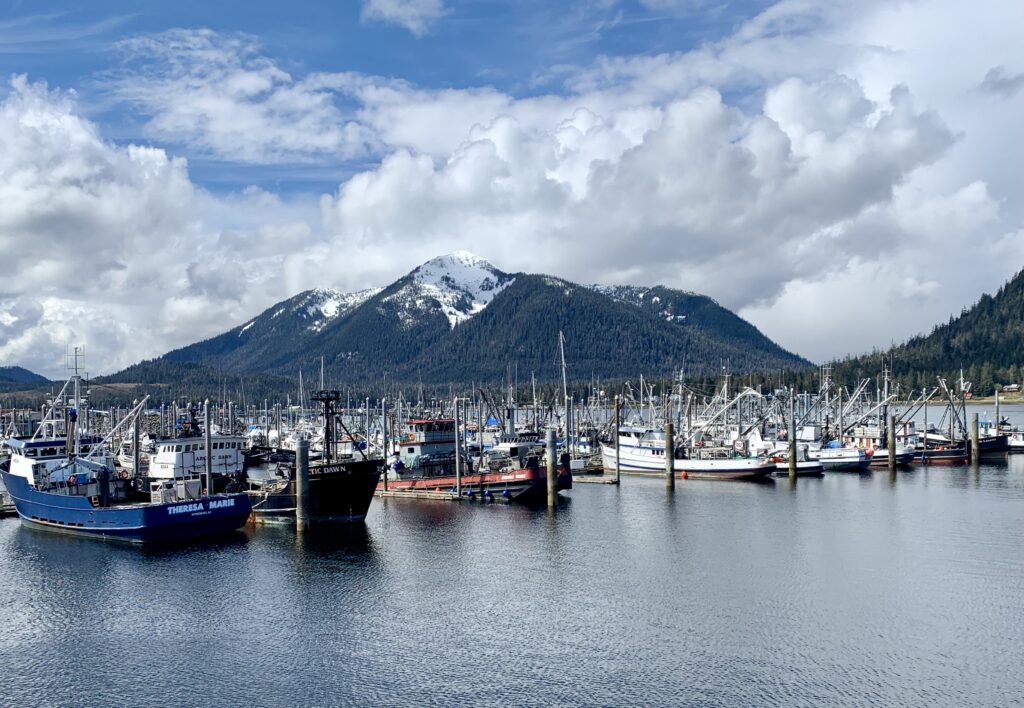 It feels good to be back in Alaska. We both comment "It seems we have been away for only a few days". In reality it has been seven months. Not much has changed. All of the familiar fishing boats are in the Harbor.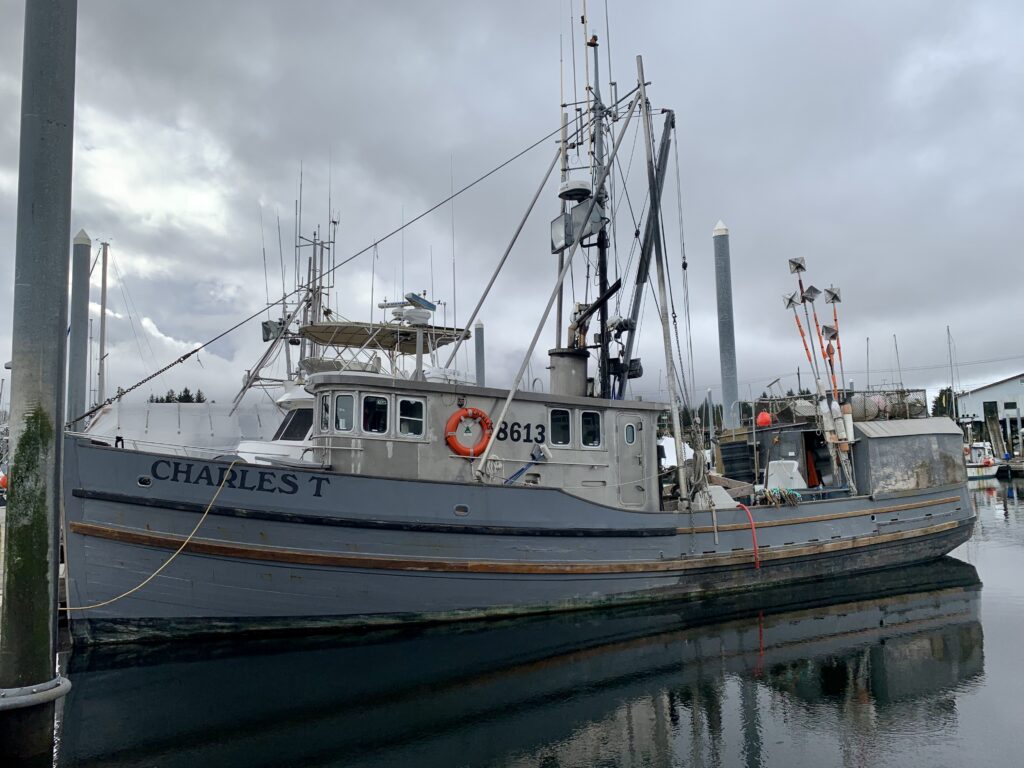 The Charles T at 100 plus years of age looks to have survived the rough winter in great shape. Our boat neighbor, George is aboard his boat Ethos getting her ready for another summer of cruising. Next door, we find Idyll Time patiently waiting for our arrival.
We hop aboard with fingers crossed as we are not sure what we will find given that this past winter was extremely harsh. Petersburg had record snowfall this winter and several fishing boats in the harbor sank. From the outside, Idyll Time looks great. Her cover looks to be just as we left it and is much cleaner than in past years.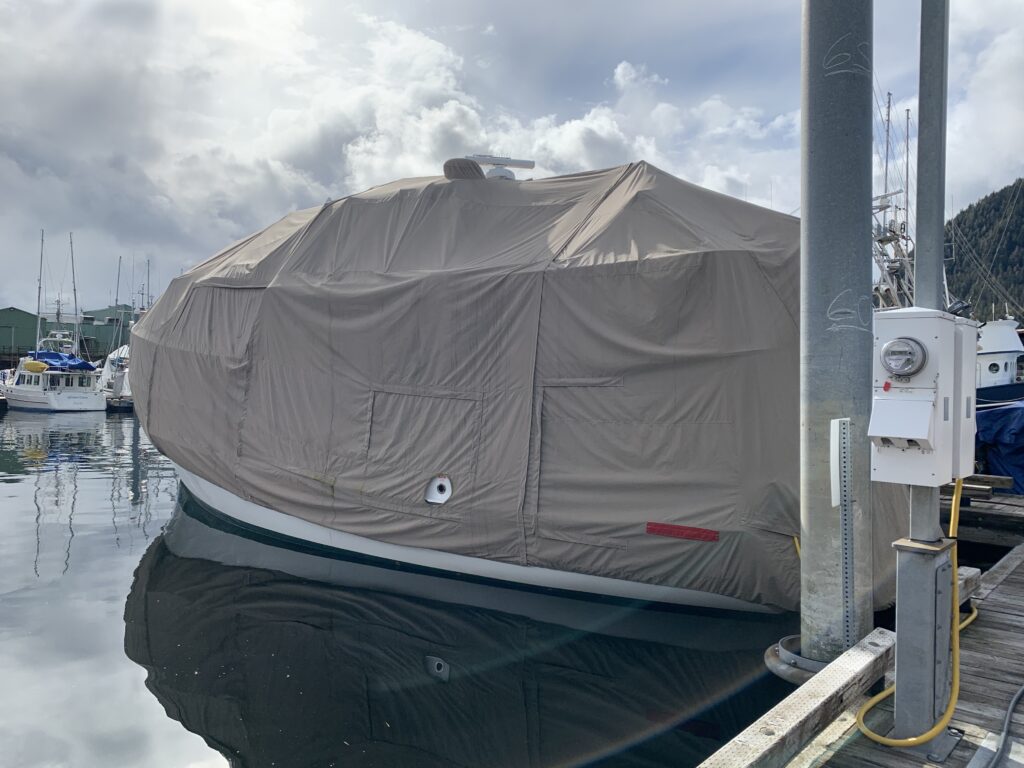 Inside, we find things in great shape. We inspect every hold in the boat and all seem perfect. Jeff spends the next few hours getting our water system up and going. Next we crank up the diesel heater and she starts up like a champ. We spend the next few days putting the boat back together, changing impellers, and also provisioning for the summer. We take advantage of the clear weather over the weekend to take off the cover. It takes only a few hours to remove.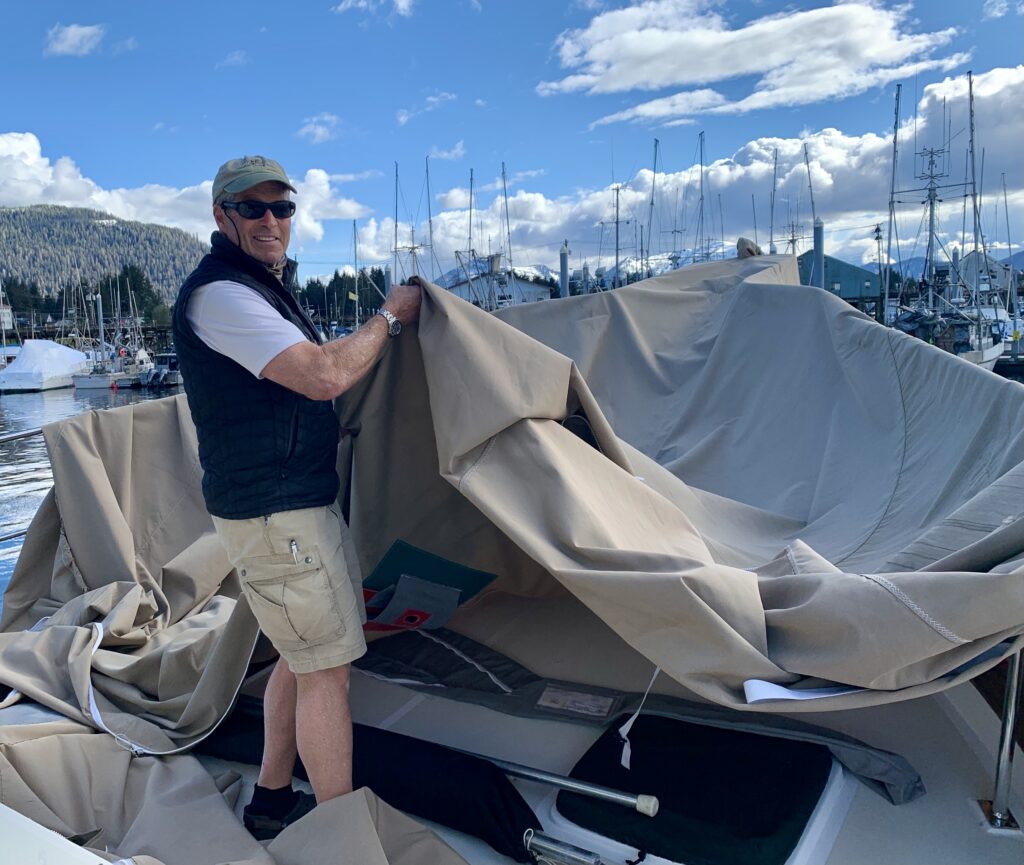 Between all of our boat chores, we do take time out to enjoy some of the amazing culunary delights in town. Petersburg has only a handful of eateries but the ones here are amazing. Our all time favorite is The Saltry Pantry. The breakfast and lunch dishes that come out of this small building rival any five star restaurant. Being only a few hundred feet from our boat, we patron the restaurant daily.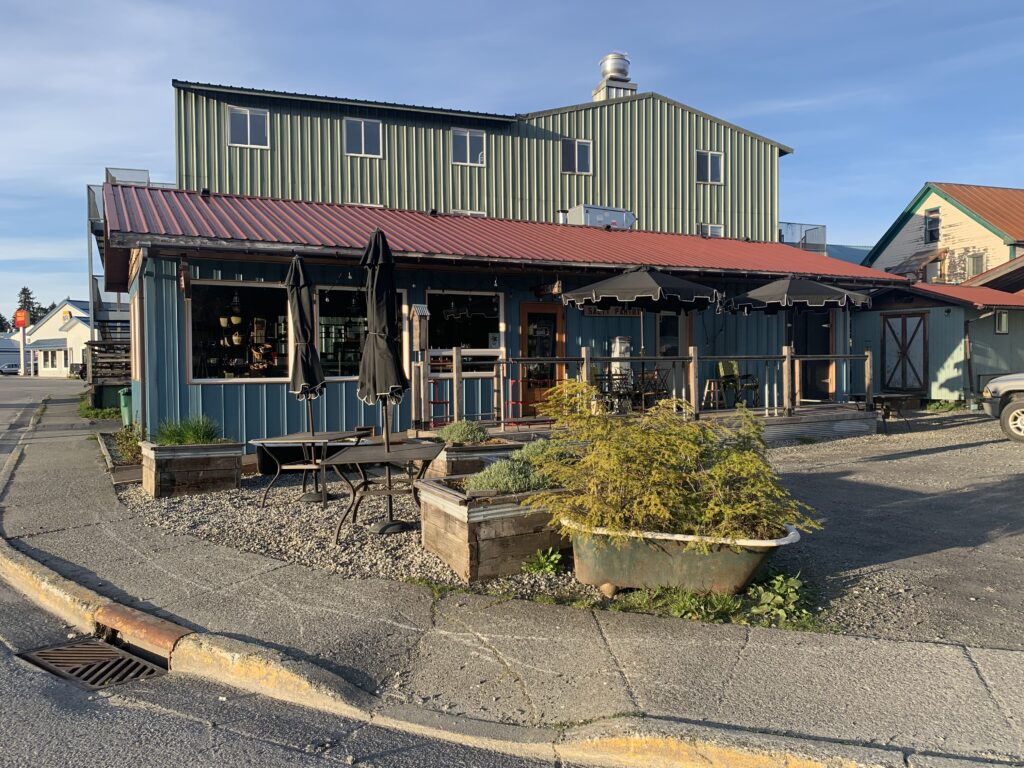 Walking the docks, we spot several of the fishing fleet selling their goods. We make a stop at the fishing boat Saga to purchase some of their side striped shrimp. We learn from the owner that this type of shrimp are vegetarian and feed on kelp. Although on the small side, they have a sweet taste to them and also no vein.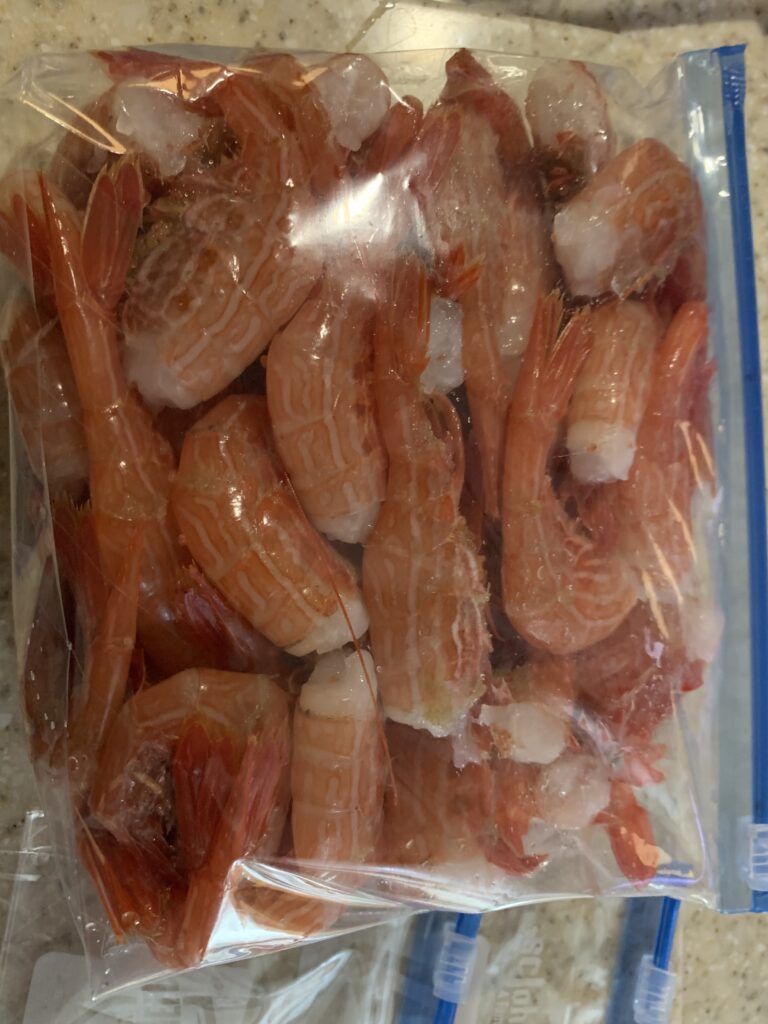 The fishing vessel Confidence is also on the docks selling King Crab. What a treat! Being nonresidents, we are not allowed to catch King Crabs.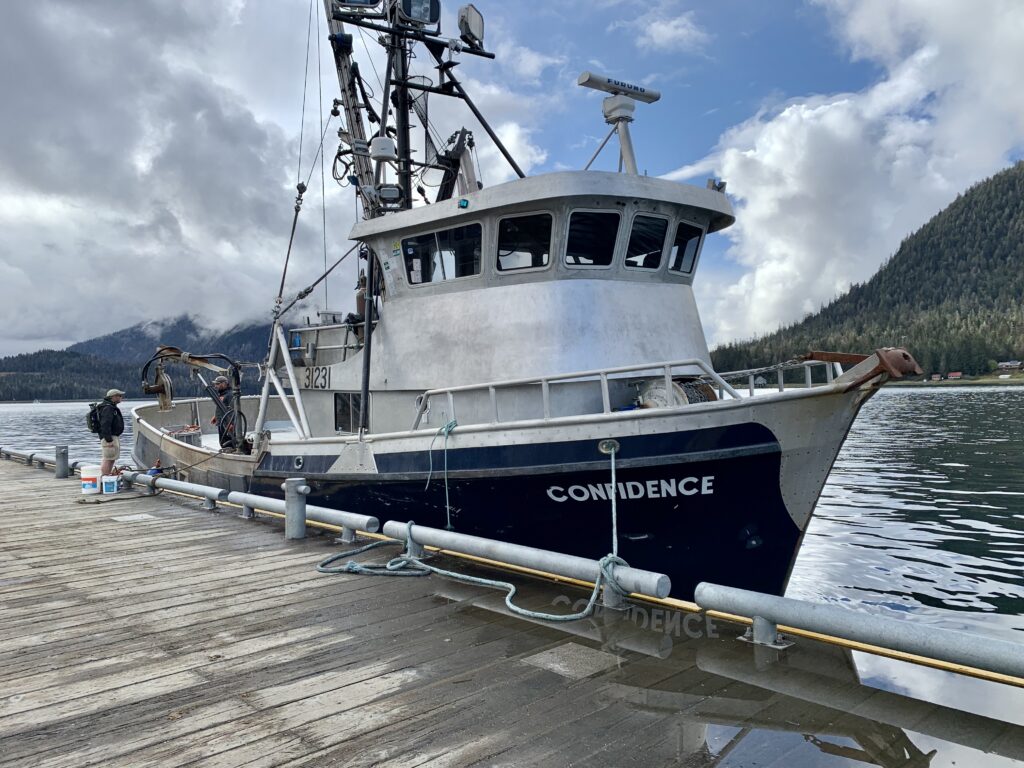 We select one of the smaller crabs which is then weighed in the makeshift scale using a garbage can.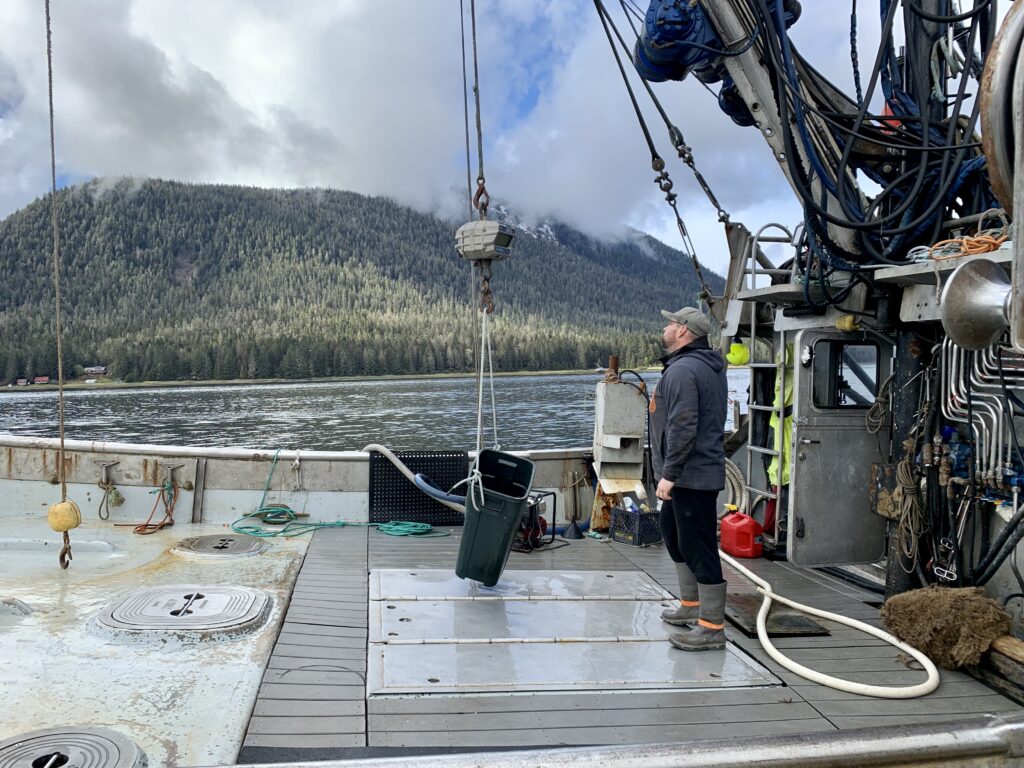 We get several good meals out of this six pounder!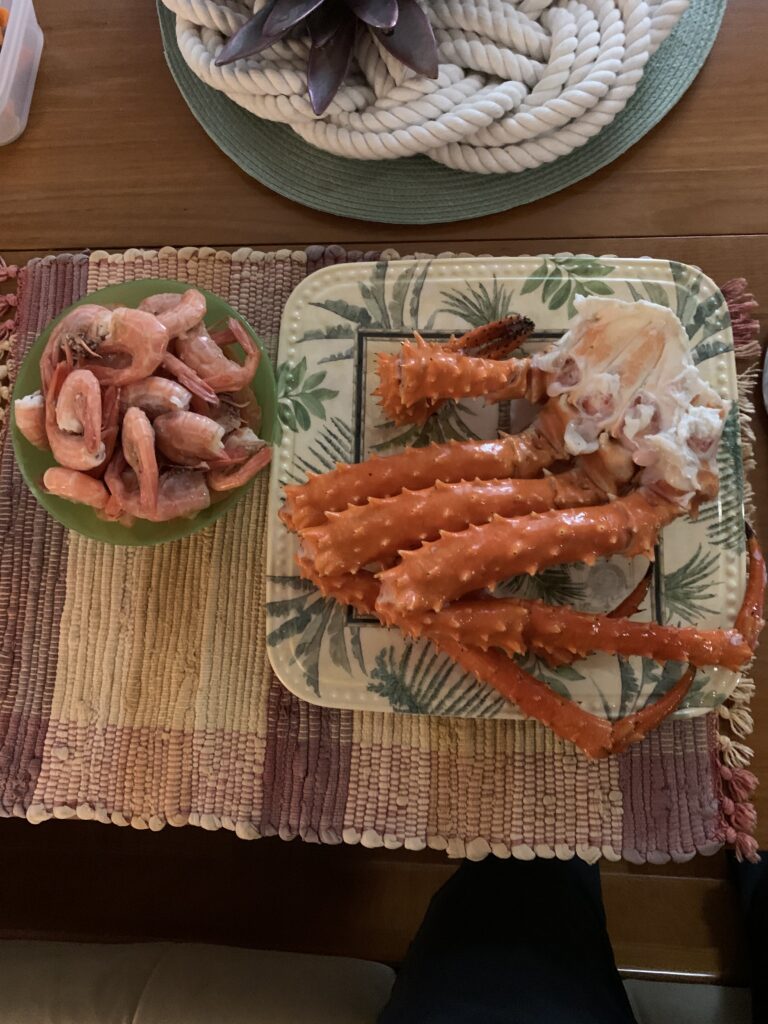 We should be out on the water in the next few days catching our own dinners!! Thanks for following along.