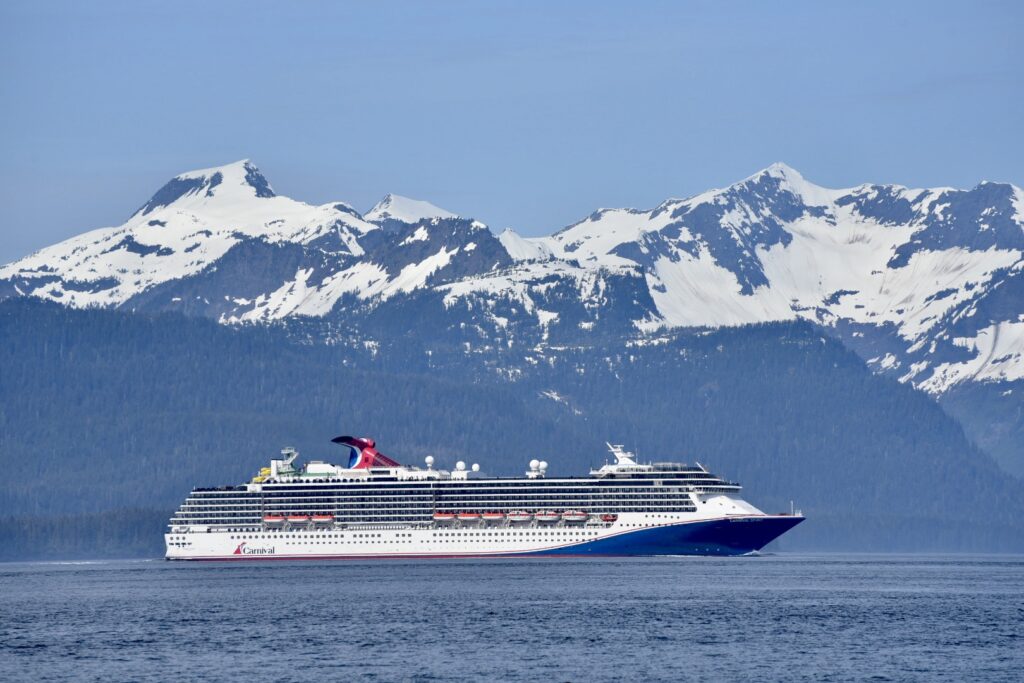 After a sleepless night in Farragut Bay due to high winds, we are happy to get underway this morning. Cruising down Frederick Sound, we spot several whale spouts. This area is world renown for its large concentration of Humpback Whales during the summer months. Today we spot only a few. It is still early in the year and it doesn't seem like the majority of whales have arrived yet.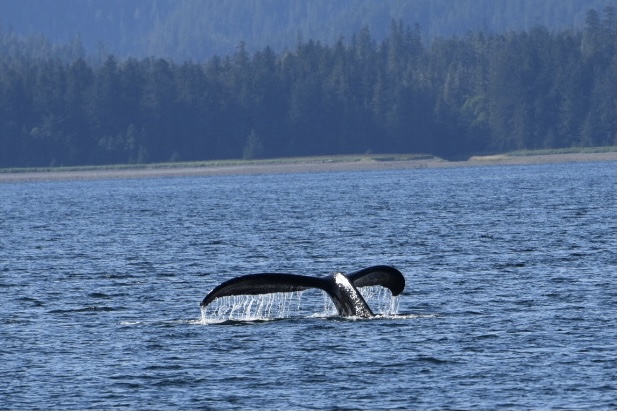 We stop briefly to drop a line at one of our favorite halibut spots. No bites today so we head on in to our anchorage in Pybus Bay. The Sea Otters are bobbing in the kelp as we enter the "Middle Door" passage into Pybus. The Otters are so cute but the crab fishermen sure don't like them. They wipe out the crab population.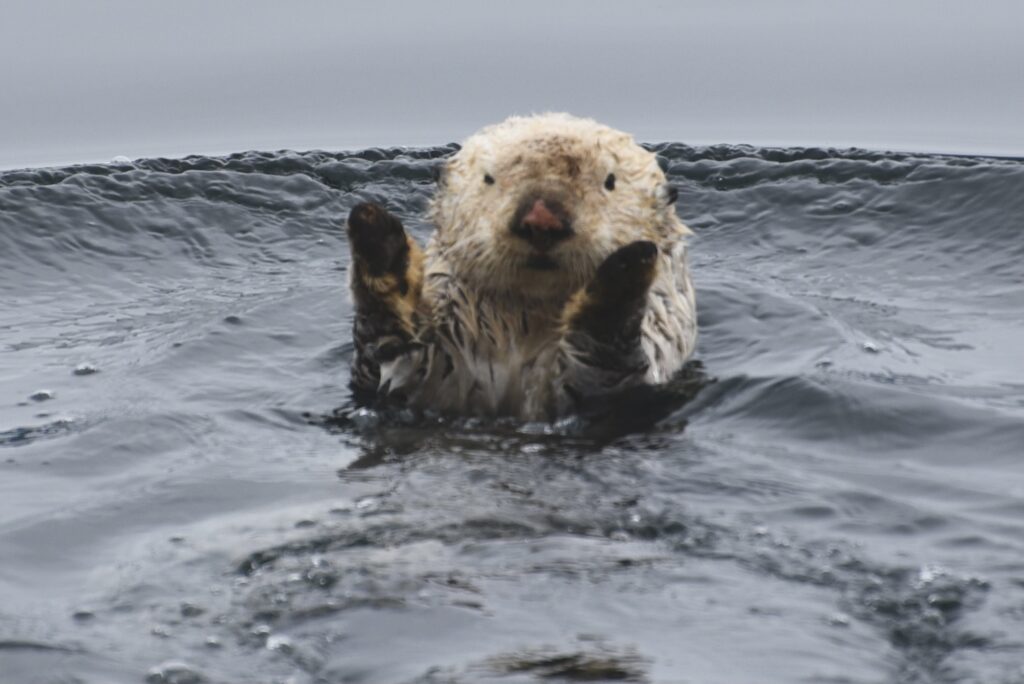 Today we head to our bomb proof anchorage at Henrys Arm. This anchorage is not well know to the pleasure boaters but the fishing boats use this anchorage regularly.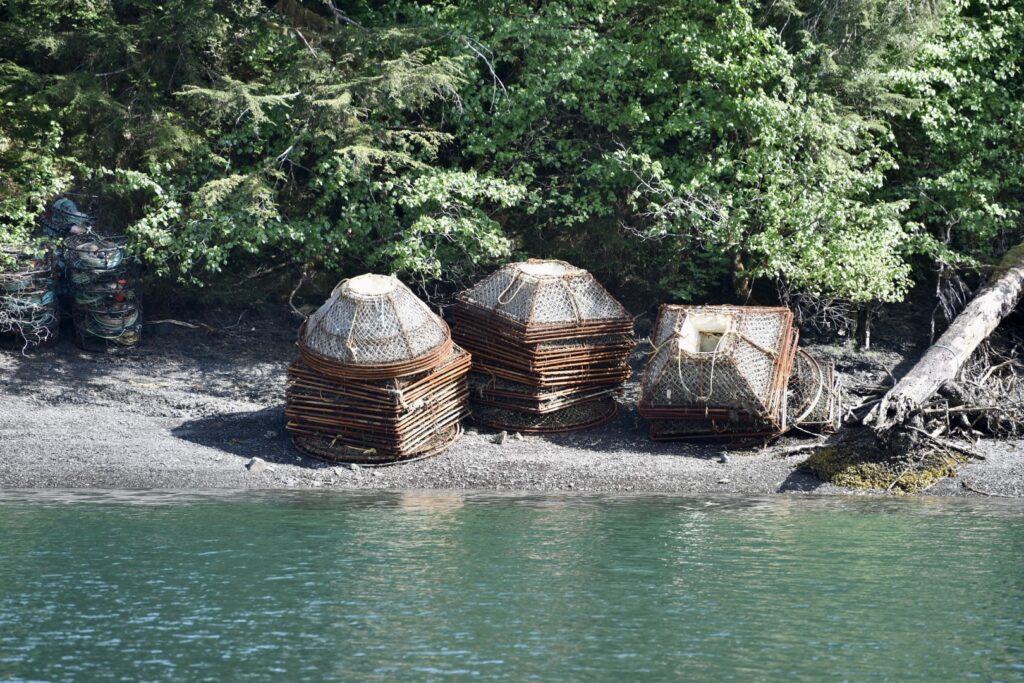 After being up all night watching to make sure our anchor didn't drag last night, we are looking for a good nights sleep in Henrys. Rounding the corner, we spot another Krogen at anchor. It's our friends Neal and Lynn on Navigator. What a suprise bonus to spend some more time with them before they head on to Glacier Bay.
The next day, we say goodbye to Neal and Lynn and head back out to our halibut spot. The fishing is better today. We are able to bring in two small halibut, the biggest being 30 pounds.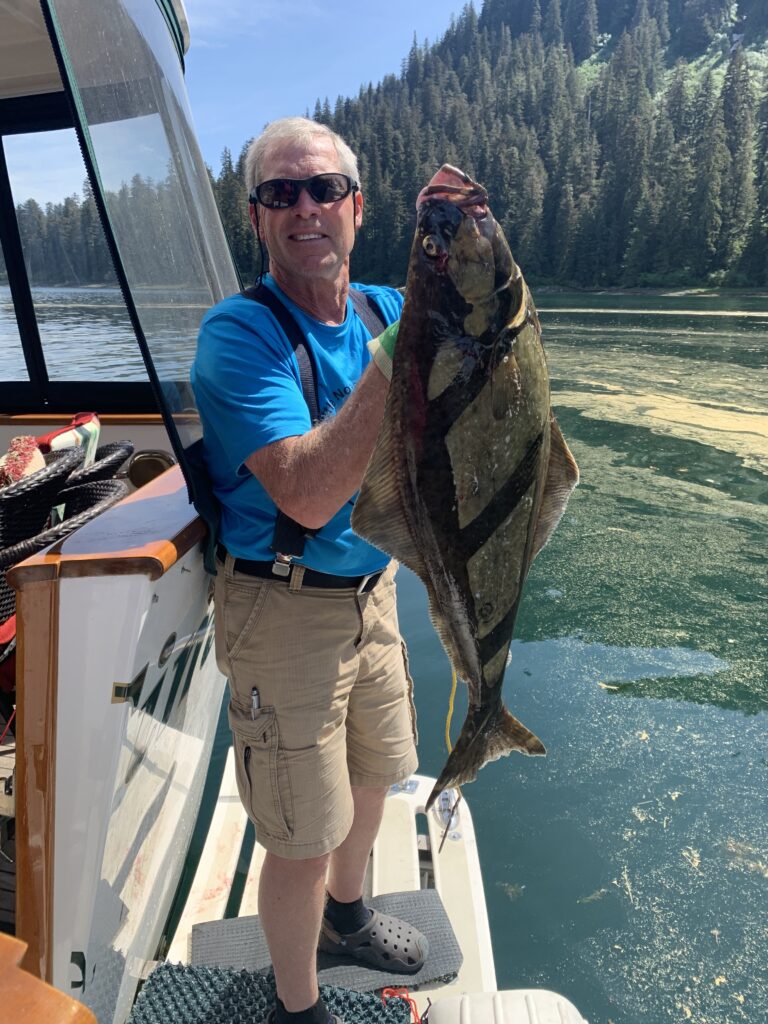 The winds are forecast to be light for the next few days so we anchor at a beautiful spot called Cannery Cove.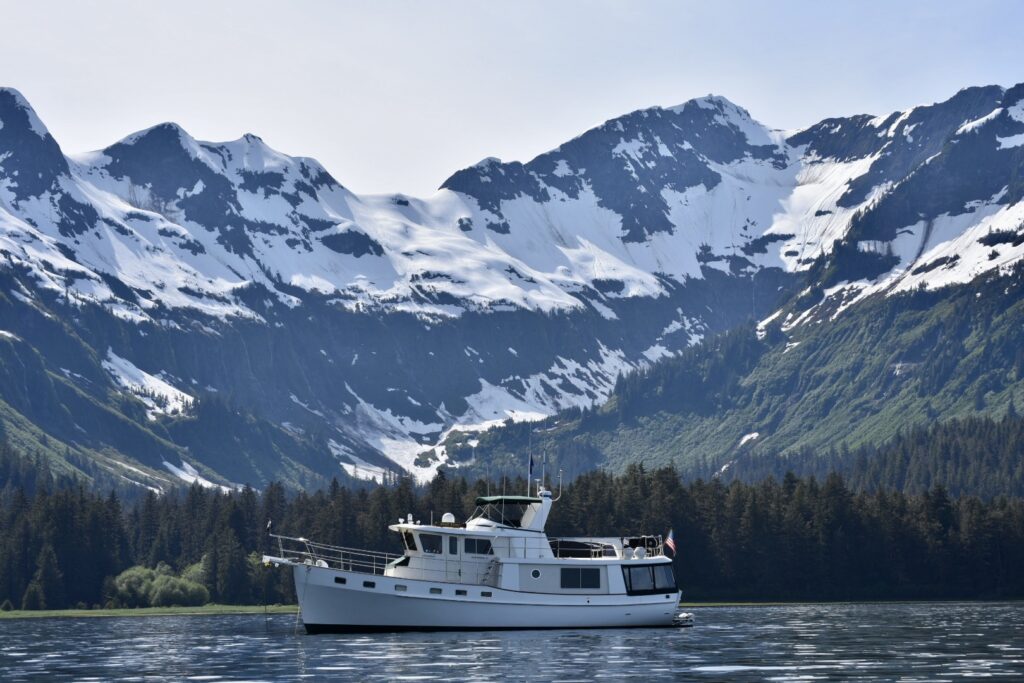 The Pybus Bay Fishing Lodge located at the entrance to our anchorage looks to be in full swing. Float planes are coming and going bringing both supplies and guests to the lodge.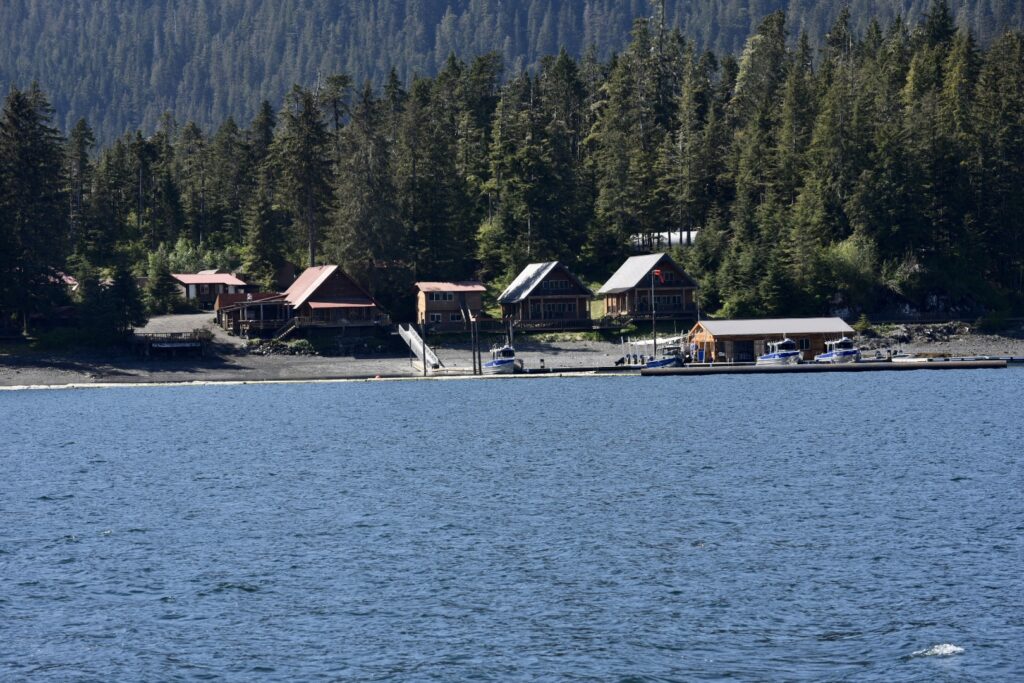 A family of Eagles keep us entertained as they forage for food.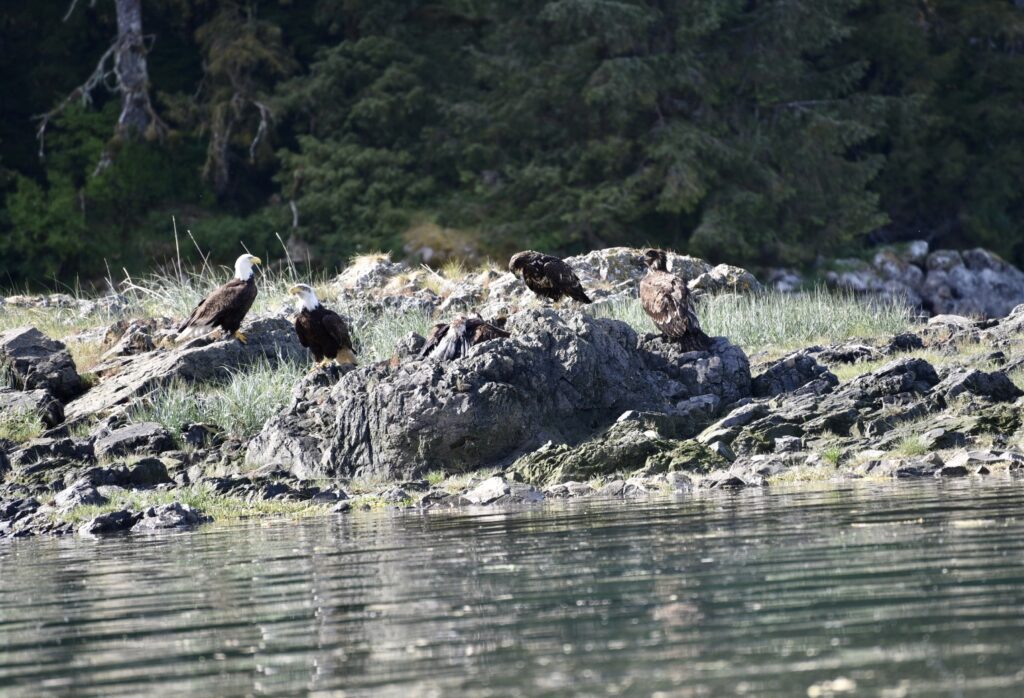 There are several young Eagles in the group.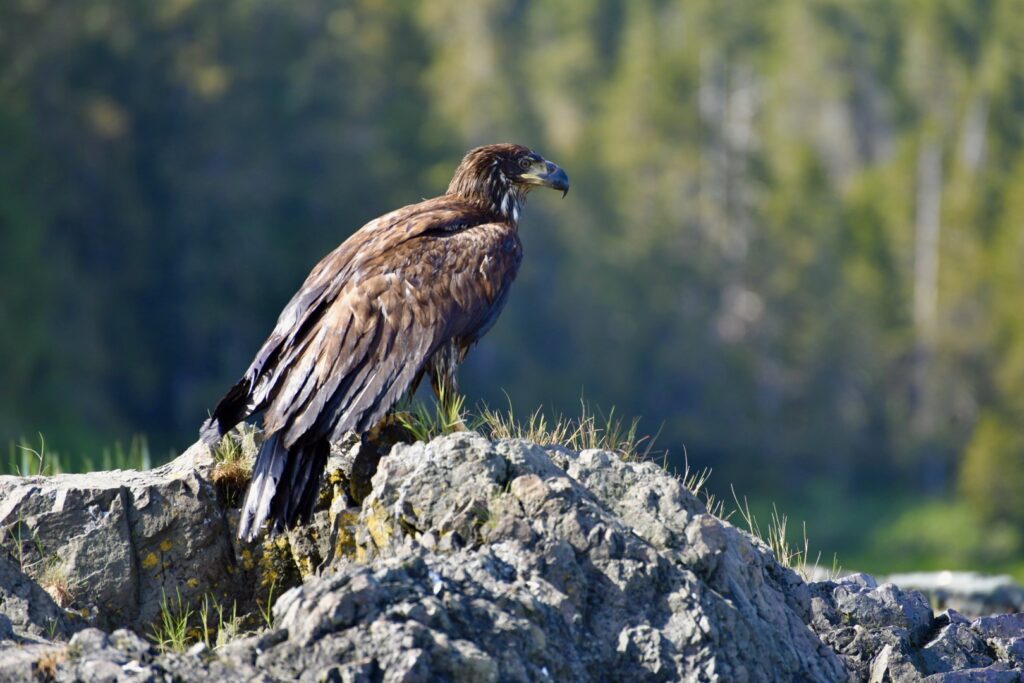 Our friends, Greg and Karen on the Krogen Spirit Journey, join us here for a few days of fishing and socializing. Fishing is still slow but a few more small halibut are added to the freezer.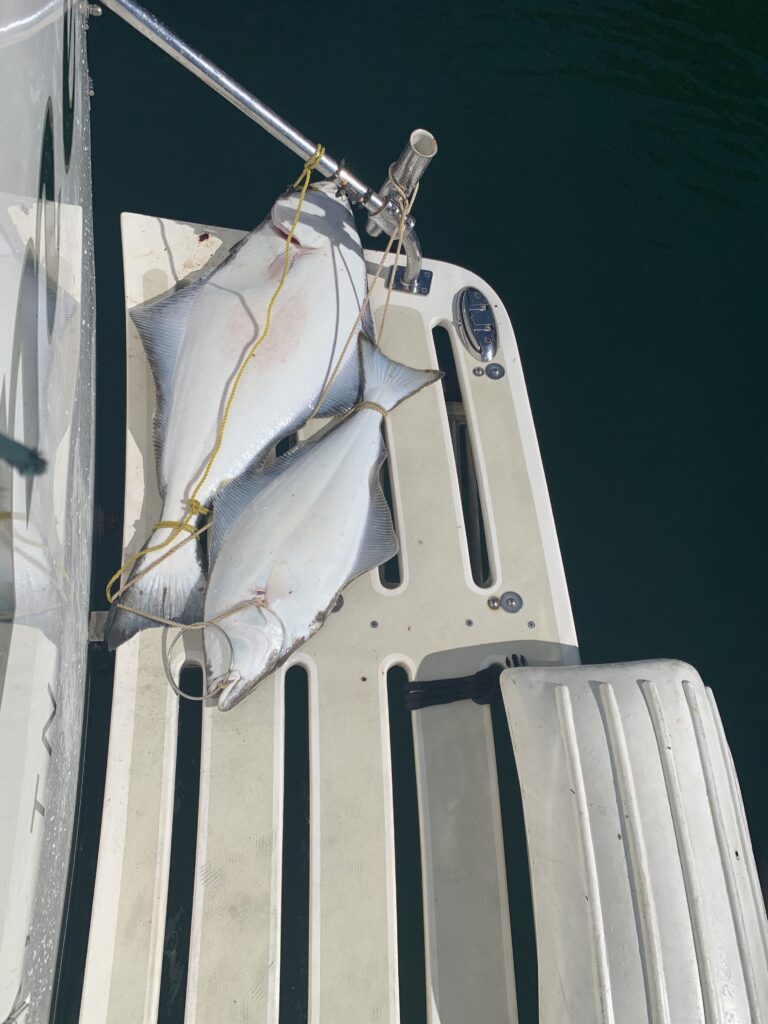 Just like the whales, I think it is still too early for the halibut also.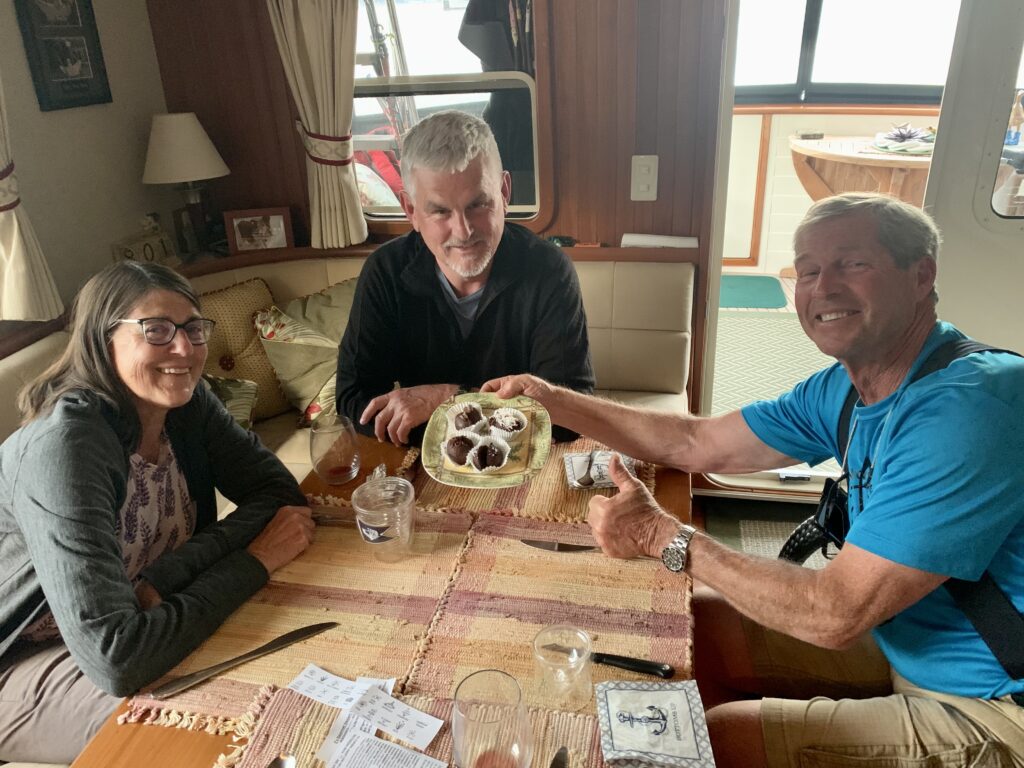 Saying goodbye to Karen and Greg, we head south across Frederick Sound to another favorite fishing spot nicknamed "Steak and Eggs". The fishing is slow here also so we head to another of our favorite anchorages named Honeydew. The wind is forecast to blow 20 knots tomorrow so we will hide here from the winds.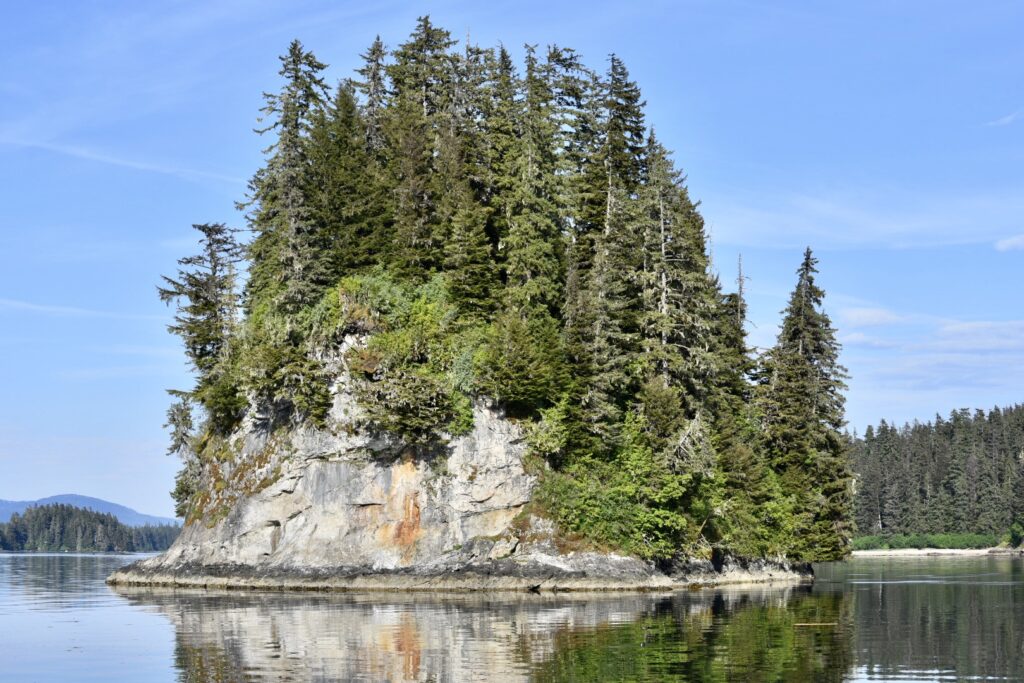 Kayaking around these rocky islands is always enjoyable. We paddle over to a small islet with a beautifully rocky beach.
While exploring the shoreline, we find a sea otter skull. Their teeth are quite impressive.
Back aboard, we set out two halibut rigs. Each year we usually catch one or two halibut while at anchor. Sure enough, a few hours latter we hear our line singing. It is paying out at a very fast clip. I tighten the drag and tighten the drag but it doesn't slow this fish down one bit. With the drag as tight as it will go, the fish continues to pay out line. After a few minutes, the fish tires and takes a rest. We know this is a monster halibut! After reeling it in a slight bit, the fish runs again. As Jeff is fighting him, our line snaps! In an instant the fish is gone. It's a little disappointing but probably for the best as we would not have kept a halibut this big. She had to be over 200 pounds.
With another weather front approaching, it's time to head back to Petersburg. Our plan is to spend a few days provisioning before starting our long trip south down the Inside Passage to British Columbia. Thanks for following along.