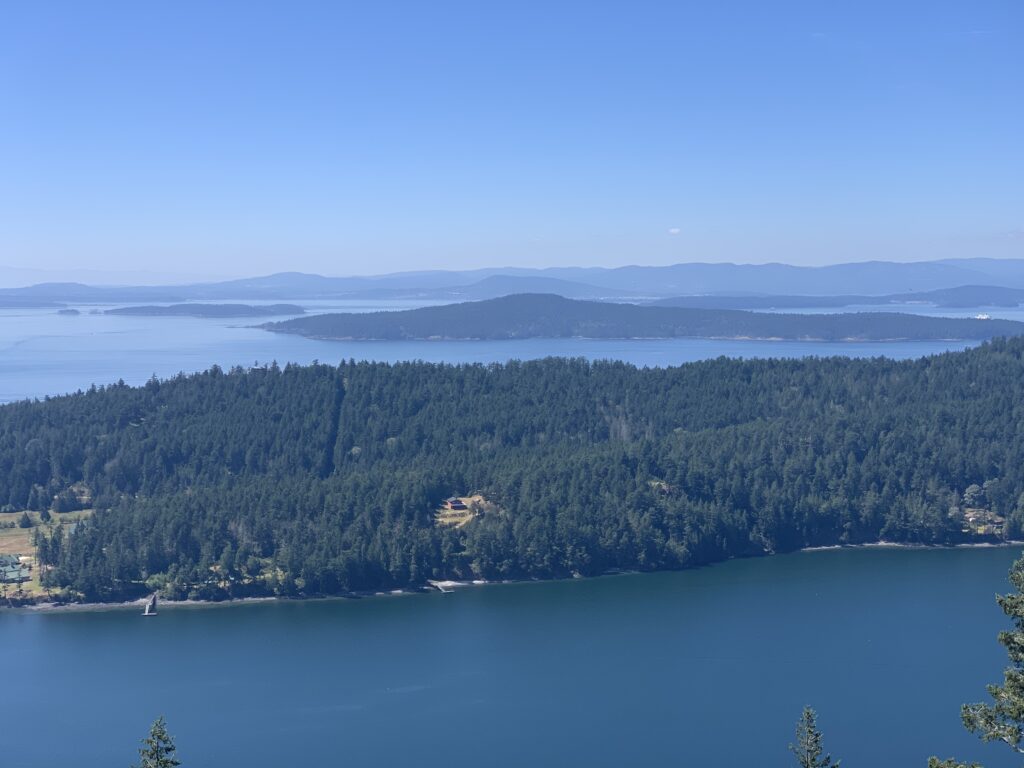 Just after pulling anchor in Bedwell Harbor, we do one last food check. No eggs, no apples, no fruit with seeds or pits. In just a few miles, we will be crossing Boundary Pass and entering the United States. Since leaving Petersburg, Alaska we have traveled 1012 miles in the past 36 days. We are so thankful for Idyll Time as she has provided us safe passage once again.
Once across the border, we call the US Border Patrol Nexus pass hotline. Things have changed since Covid and we are instructed that we must first fill out the CBP Roam app on the IPad. Within a few minutes of doing so, we get a call back from Customs. After a few questions, we are cleared into the U.S. and told we are not required to check in at the Customs dock in Roche Harbor. We are free to go!
Our destination today is Wescott Bay on San Juan Island. We rendezvous here with our boating friends Jim and Amy on the Krogen 42 Rekindle. Our tender, Time Out, is soon deployed for a three mile trip to Roche Harbor. Jim and Amy follow along in their tender. Our destination is Philbrooks Boat Yard's U.S. location where we have a package to pick up. It is our new Starlink Satellite device which we are eagerly looking forward to installing. All reports seem to indicate that the Starlink will provide us with internet service all the way up to Alaska. If so, this should be a game changer for boating in these remote areas.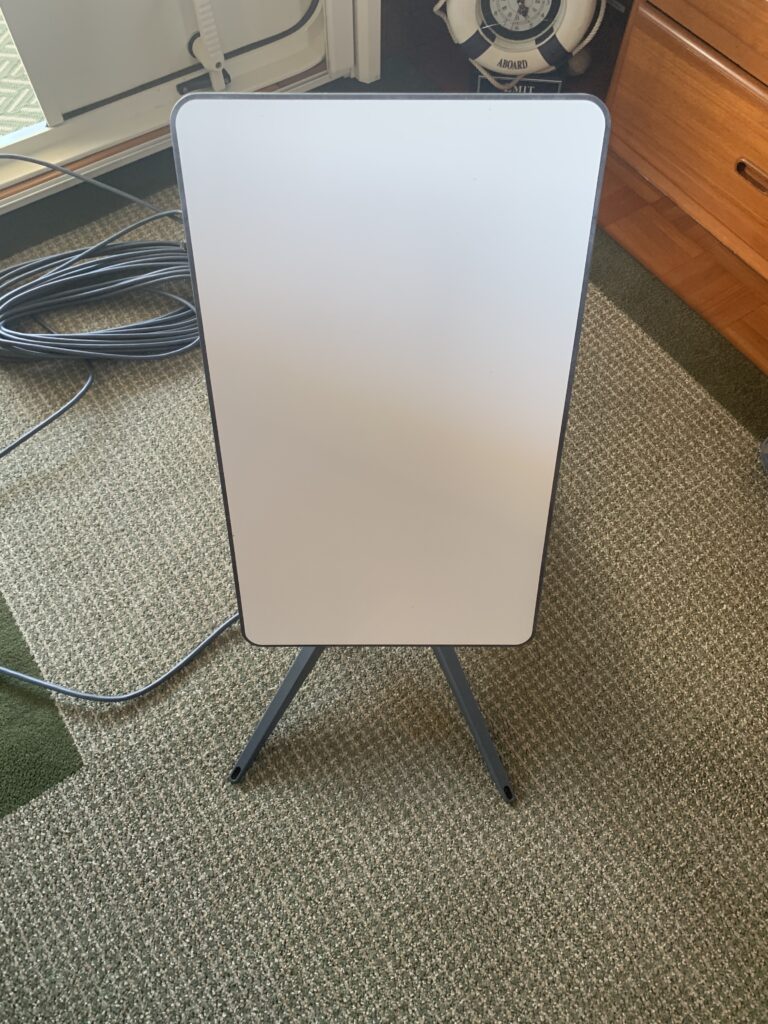 We spend the next day with Amy and Jim exploring the English Bay Camp Historical Park in Garrison Bay. In the late 1800's, British troops occupied this camp until the U.S. and Britain could settle their water boundary dispute.
A hike up the 650 ft. Young Hill provides us with beautiful views of the surrounding waters.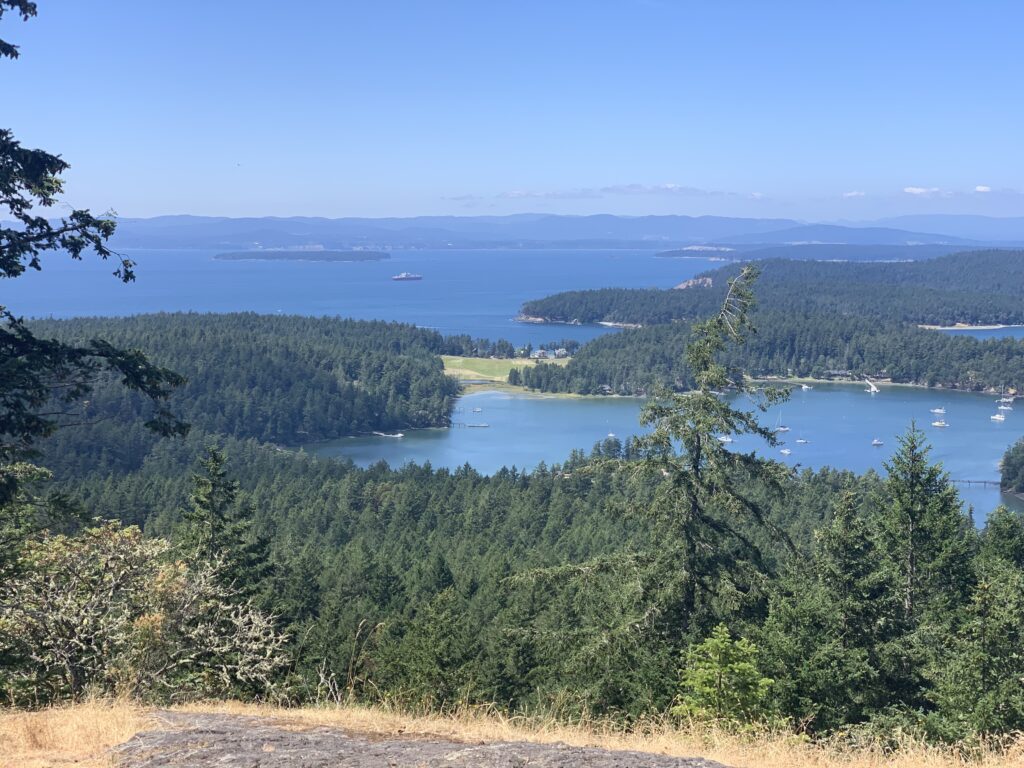 We cap the day off with a stop at the Wescott Bay Shellfish Company for some snacks before returning to the anchorage.
Blind Bay anchorage on the north side of Shaw Island is our next destination in the San Juan Archipelago.
We again find many boats in the anchorage but we are able to locate a spot to drop the hook. Ashore we visit the Shaw General Store where we purchase some Lopez Island Ice Cream. The store has been in business since 1898 and is one of the oldest businesses still in operation along the island chain.
We enjoy several nice walks along the country roads of Shaw Island. The local farm stands are always interesting to check out. This stand was full of wildflower seeds for sale.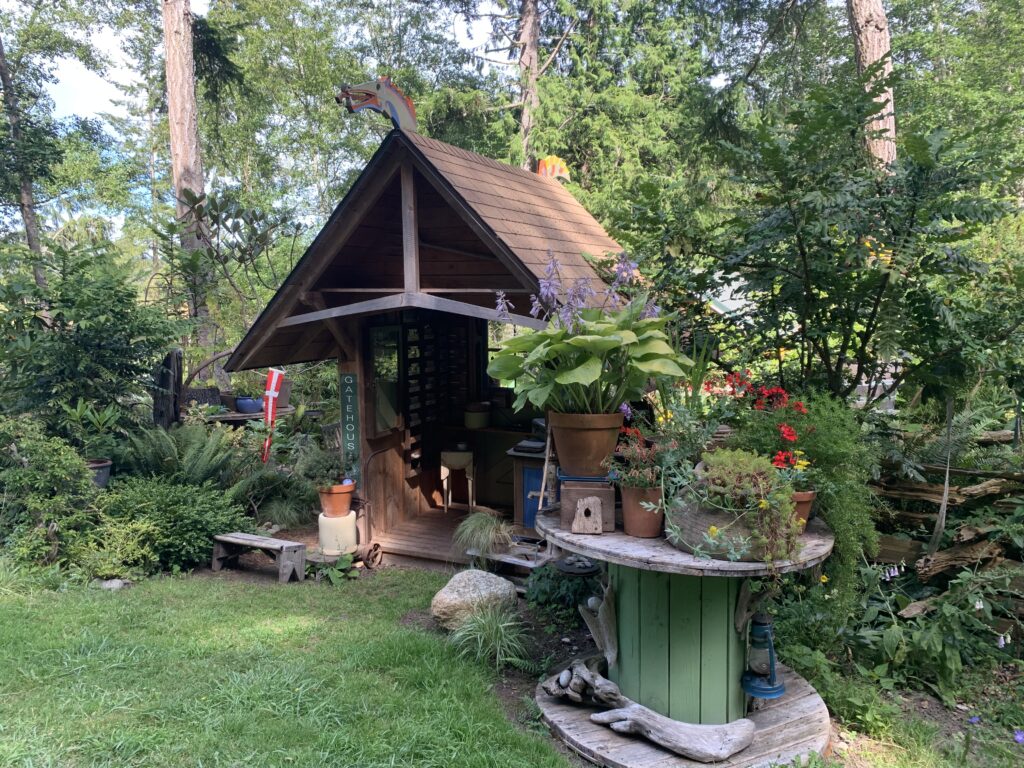 From Shaw Island, we make our way across Rosario Strait to the busy boating town of Anacortes on Fidalgo Island. Mt. Baker looms in the distance.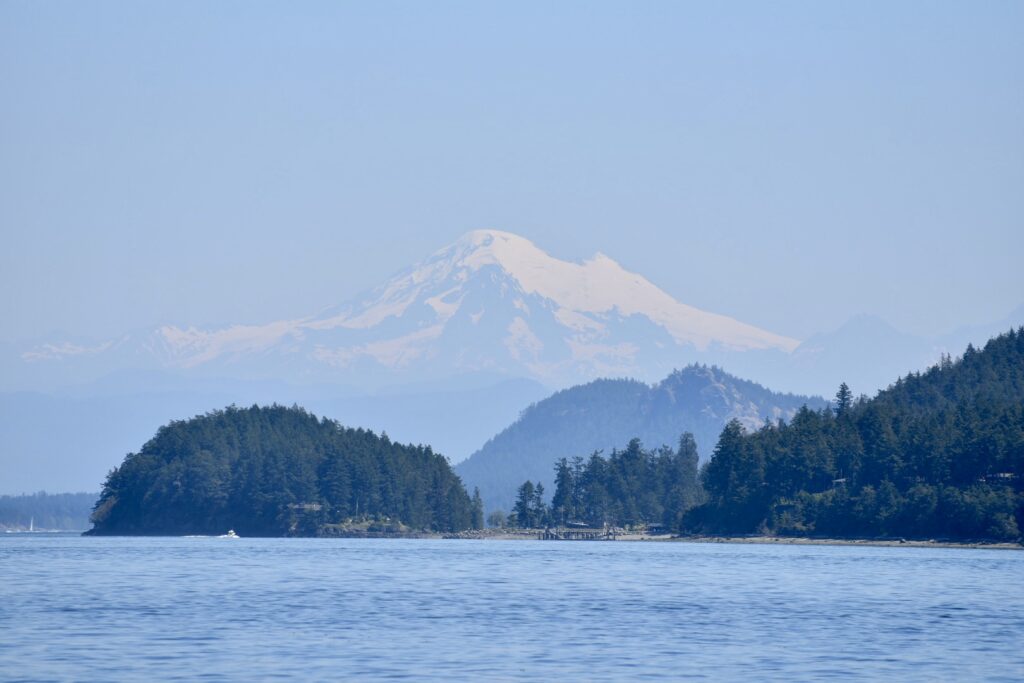 Here we are able to pick up our mail, get some needed hair cuts, and also take on some fuel. Diesel is now $4.69 per gallon. A temporary installation of our Starlink is successfully done and we enjoy some incredibly fast Wi-Fi. It is also good to catch up with boating friends Brian and Barb on M/V Passage and are able to share a nice meal with them at a local pub.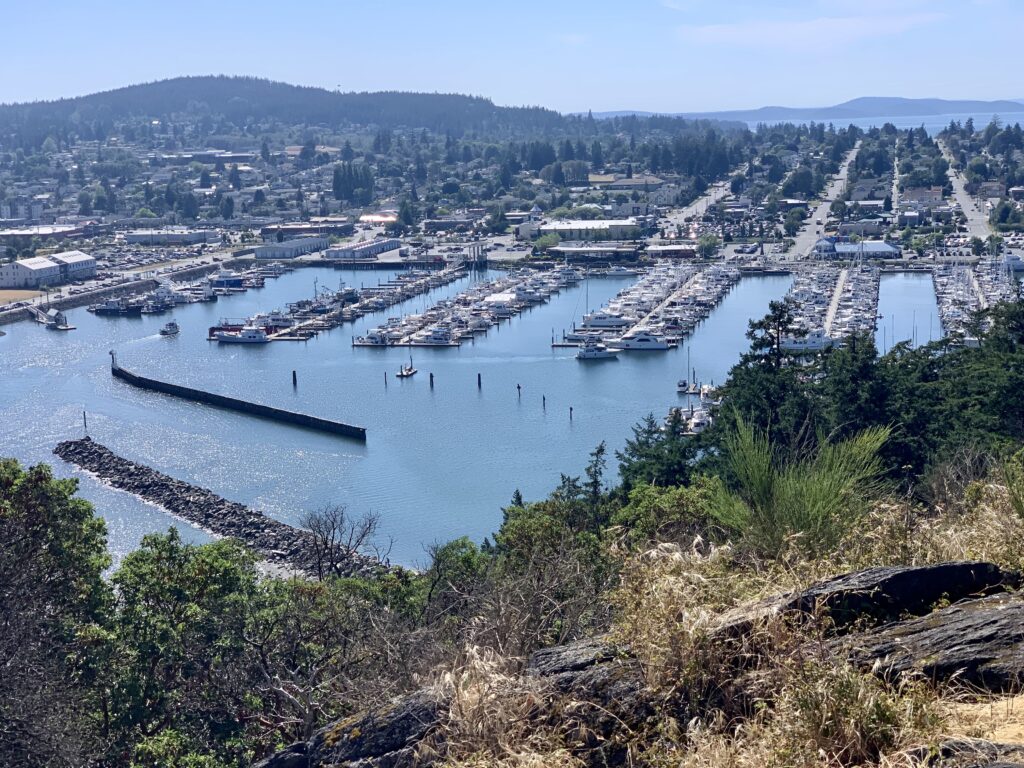 Lopez Island is our next destination. It is a short 14 mile trip back across Rosario Strait to the anchorage at Spencer Spit State Park.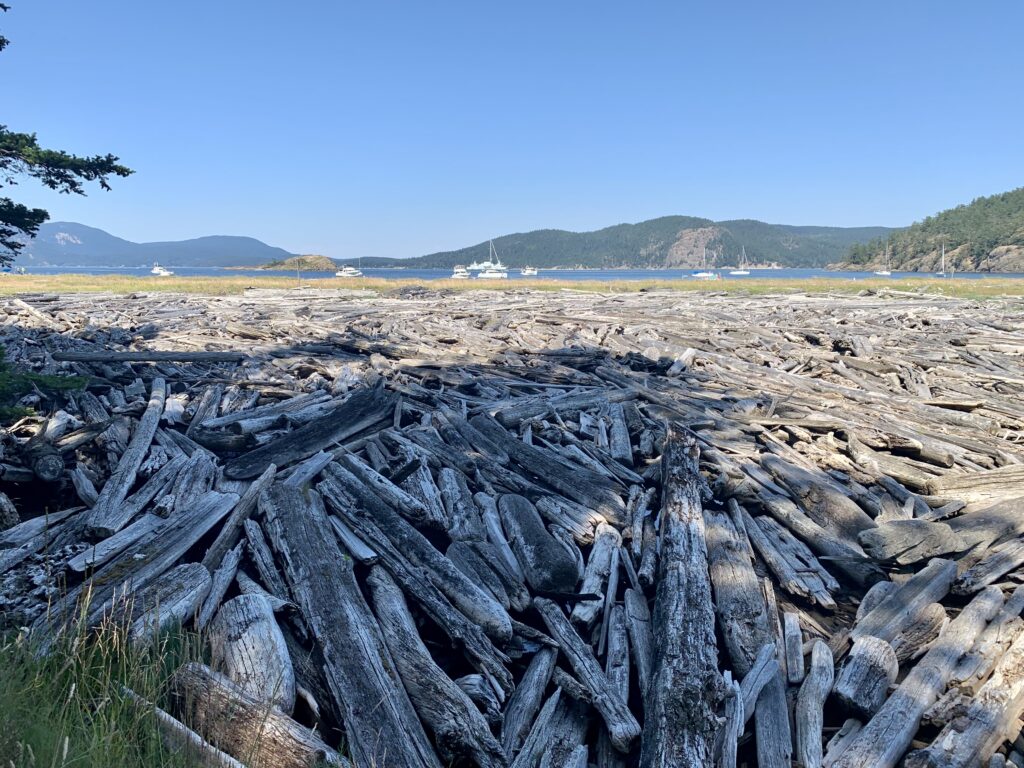 Lopez is a great island to bicycle as there is little traffic and not many hills so we bike the 10 miles into town. Of course Holly B's Bakery is a must stop.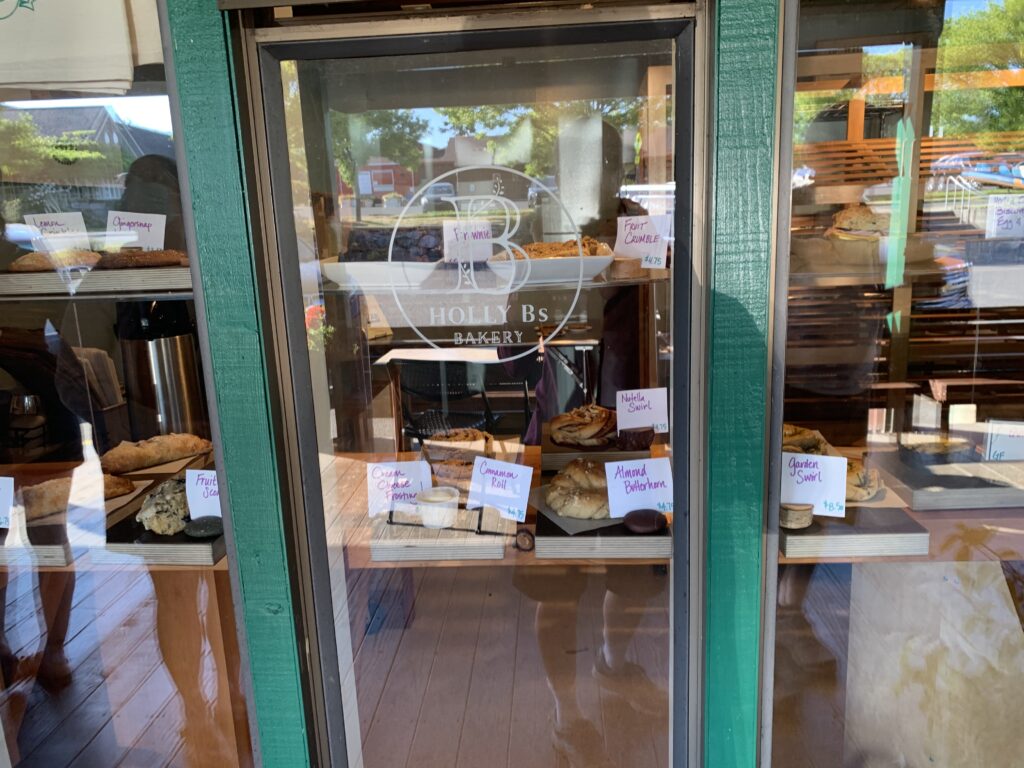 After two enjoyable days at Spencer Spit we move on to Reid Harbor on Stuart Island. Stuart Island is a very popular stop for boaters and as expected we find the anchorage full of other boats.  Reid Harbor is a large and spacious anchorage and there is plenty of room when we arrive. The sight of so many boats in an anchorage is still strange to us after spending three years in Alaska where you are usually alone.
Stuart Island is one of our favorite spots. We enjoy several days of hiking on this remote island. Eighty eight acres of this island are part of a Marine State Park. The remainder of the island is private with about 50 year long residents. We hike three miles to the Turn Point Lighthouse with a brief stop at the schoolhouse and island t-shirt kiosk.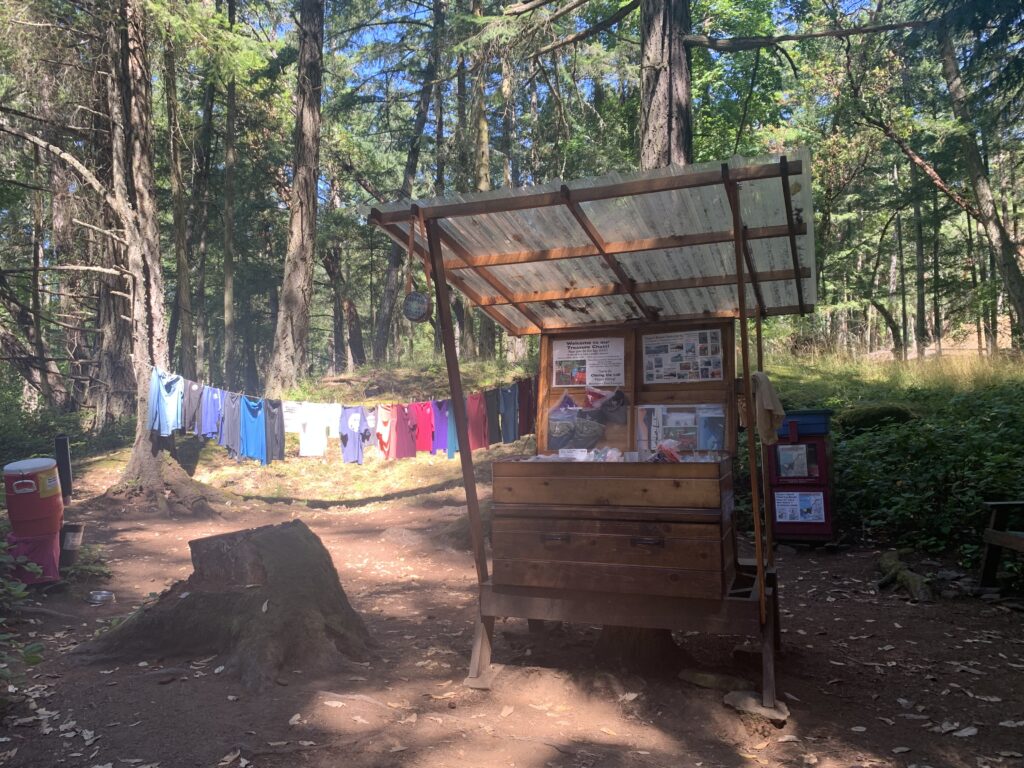 This is a self service honor system t- shirt stand operated for many years by a local resident family. It has become a tradition among boaters to purchase one of these unique t-shirts.
Reaching the Turn Point Lighthouse, we see a large container ship making the turn on it's way to a northern port.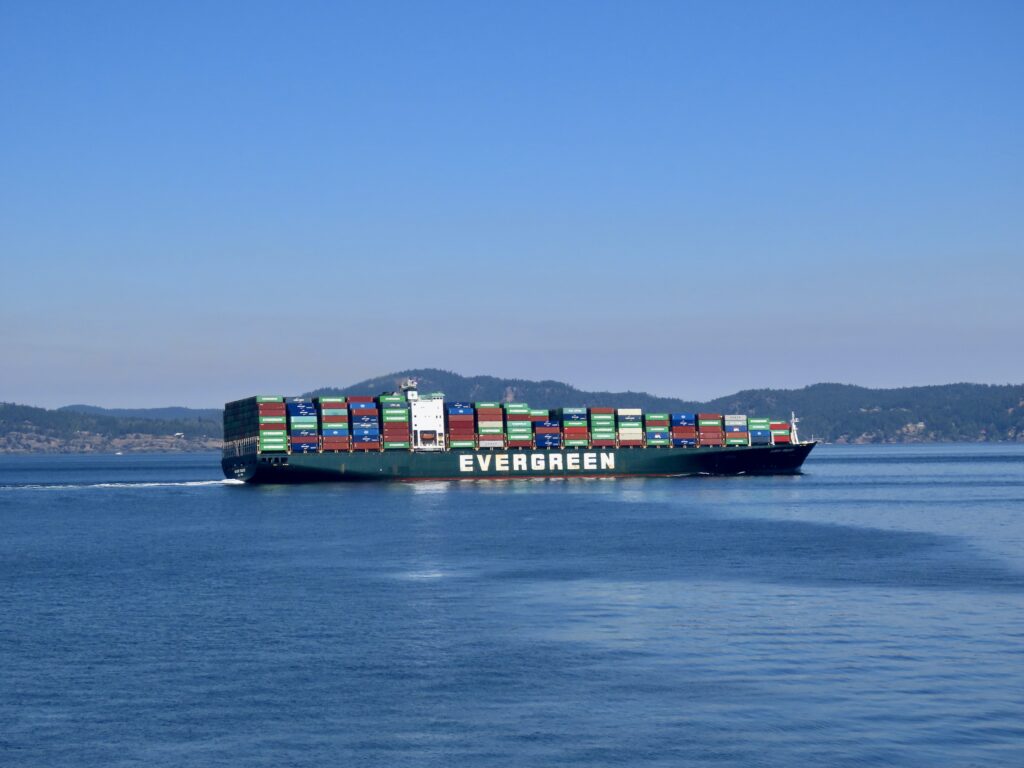 A free guided docent tour of the Keepers Quarters, built in 1893, gives us a glimpse into the life of Light keepers who manned this station until it was automated in 1974.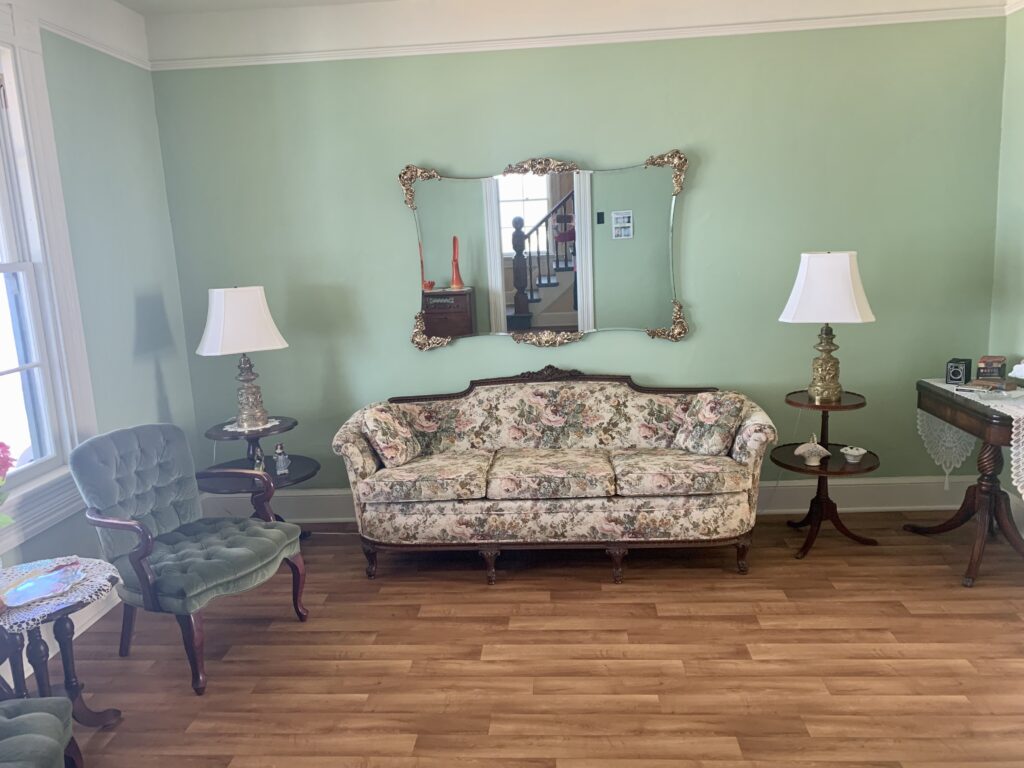 It's now time for us to cross back into Canada. We will be heading to Philbrooks Boat Yard in Sidney, BC to give Idyll Time some tender love and care. She has taken great care of us over the last three years in Alaska. Now it is her time to enjoy the boat spa. Thanks for following along.