Our departure from Waiatt Bay is dictated by slack tide at "Hole in the Wall" rapids. This is another rapid that must be transited only at slack. Maximum current for this rapid is up to 12 knots and slack last for only a few minutes. This will be our first time transiting this rapid. We arrive 20 minutes early and circle several times as we wait on slack tide. Another boat arrives and also begins circling.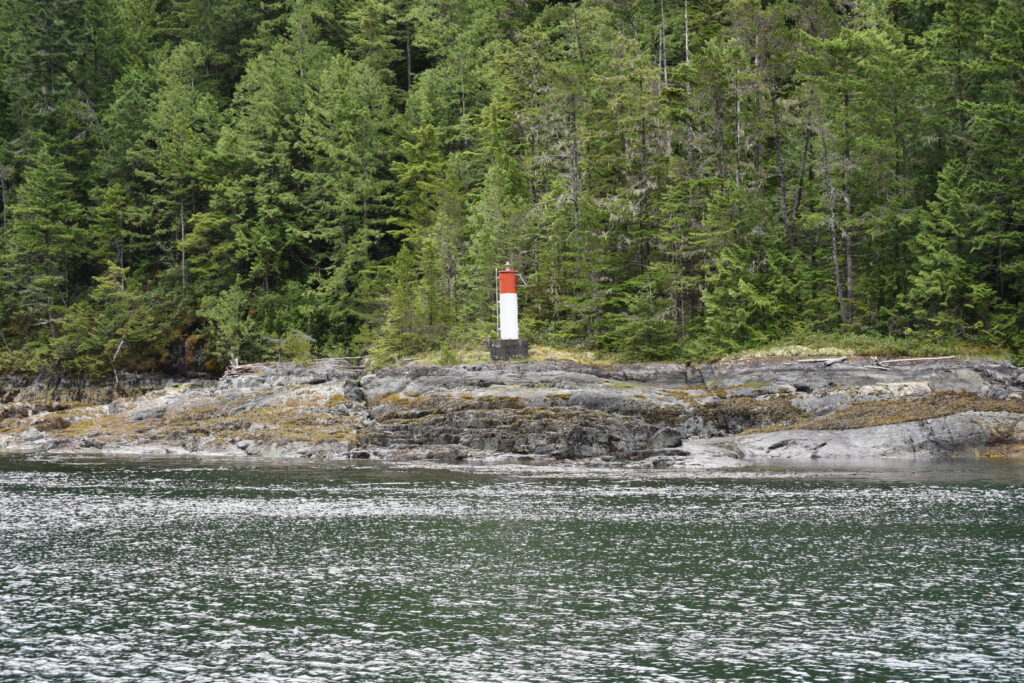 As we look thru the binoculars, things appear fairly calm so we decide to enter 10 minutes before slack. There are still a few small whirlpools swirling around but nothing that Idyll Time can't handle. We have an easy transit and are soon turning into Calm Channel.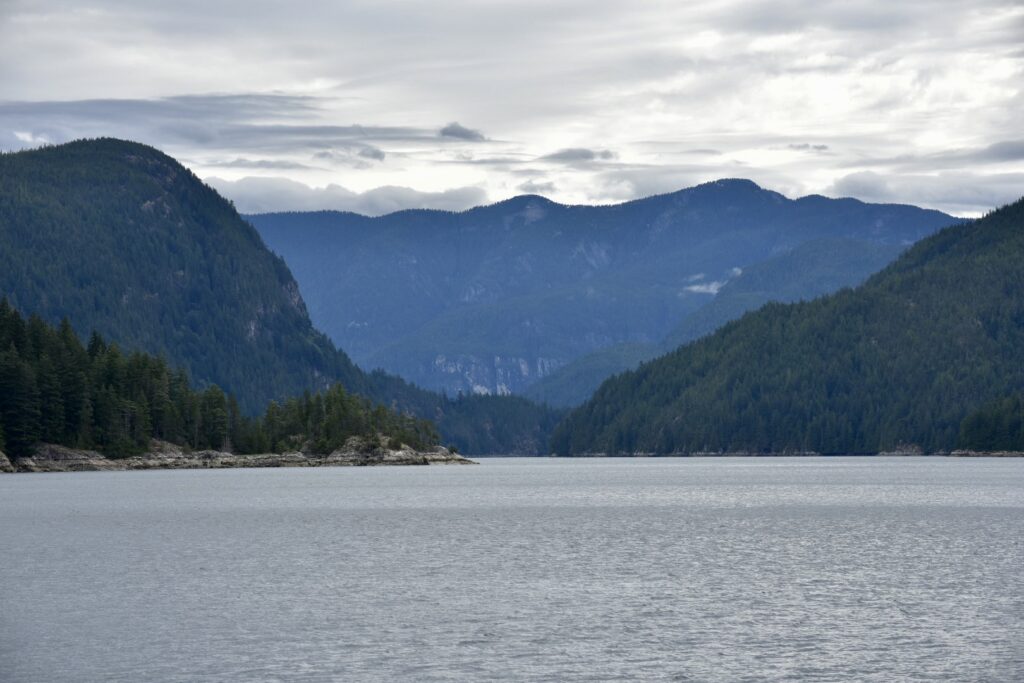 Our destination today is Squirrel Cove in Desolation Sound. In 1792 Captain George Vancouver gave Desolation Sound its name saying " there was not a single prospect that was pleasing to the eye". At that time Vancouver's crew was struggling with bad weather and shellfish poisoning. Today Desolation Sound is a very popular wilderness cruising destination with beautiful mountain vistas and many wonderful anchorages to explore. As expected, we find a plethora of boats already in the Squirrel Cove anchorage. Not to worry though as there is still plenty of room.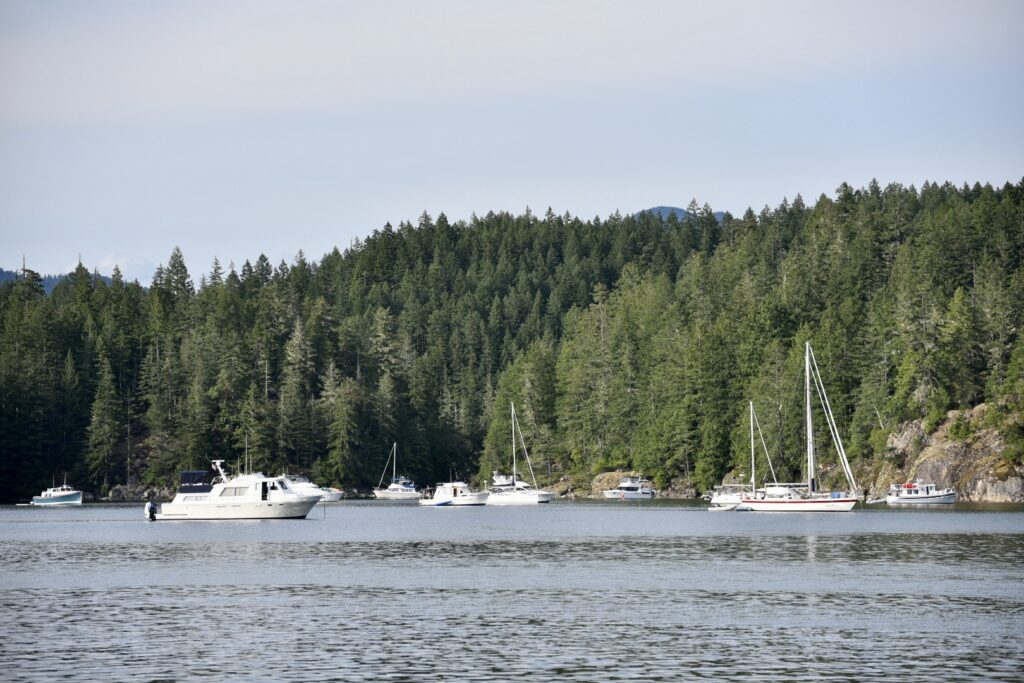 Two days are spent here as we watch the circus of boats come and go. We enjoy some much welcome time ashore hiking the Norway Trail on Cortez Island. The trail makes a loop of the island with a detour to the Van Donnop Anchorage on the other side of Cortez.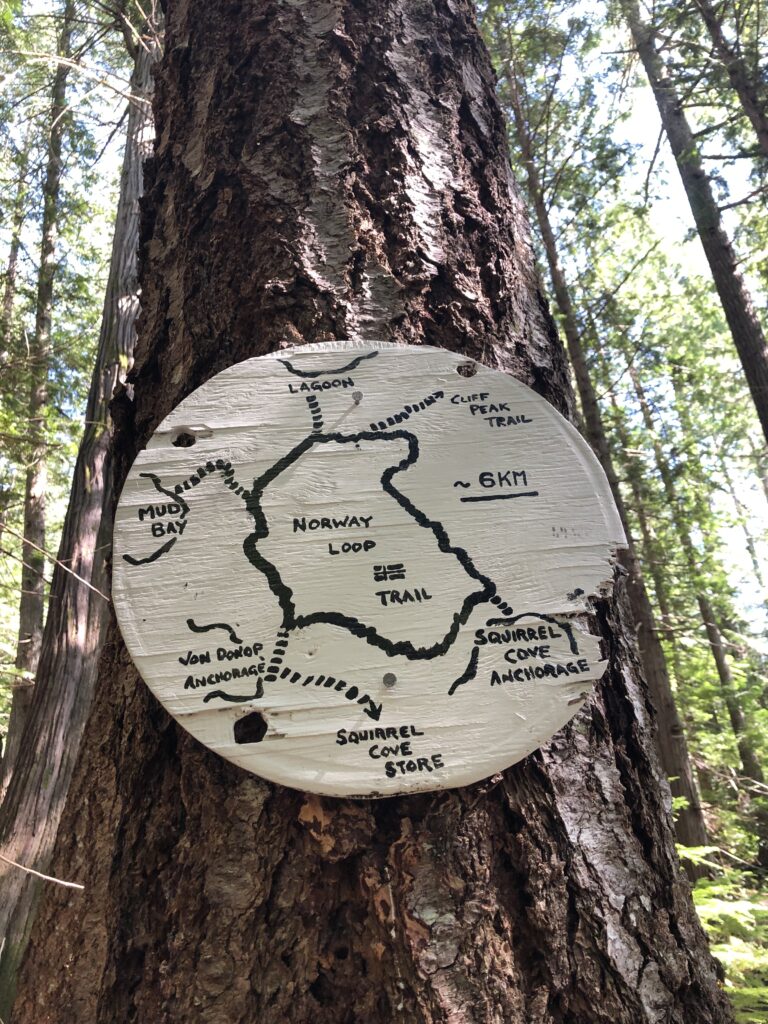 Leaving Squirrel Cove, we transit the Strait of Georgia. This 110 mile long passage is 15 to 20 miles wide and can be challenging at times. Today was one of those days. The weather forecast for this passage was not accurate and we find ourselves in 4-6 ft seas with winds gusting to 20 knots. Idyll Time handles these conditions much better than we do. We are very relieved to reach Pender Harbor our anchorage for the evening.
We find much better conditions the next day as we cross the Strait of Georgia heading for Vancouver Island's eastern shore. What a difference a day can make! Whisky Golf, Canada's military zone, is not active today so we can head strait to Nanaimo instead of detouring around the military zone. From our anchorage, we spot this ship offloading several big yachts. This was us a few years ago.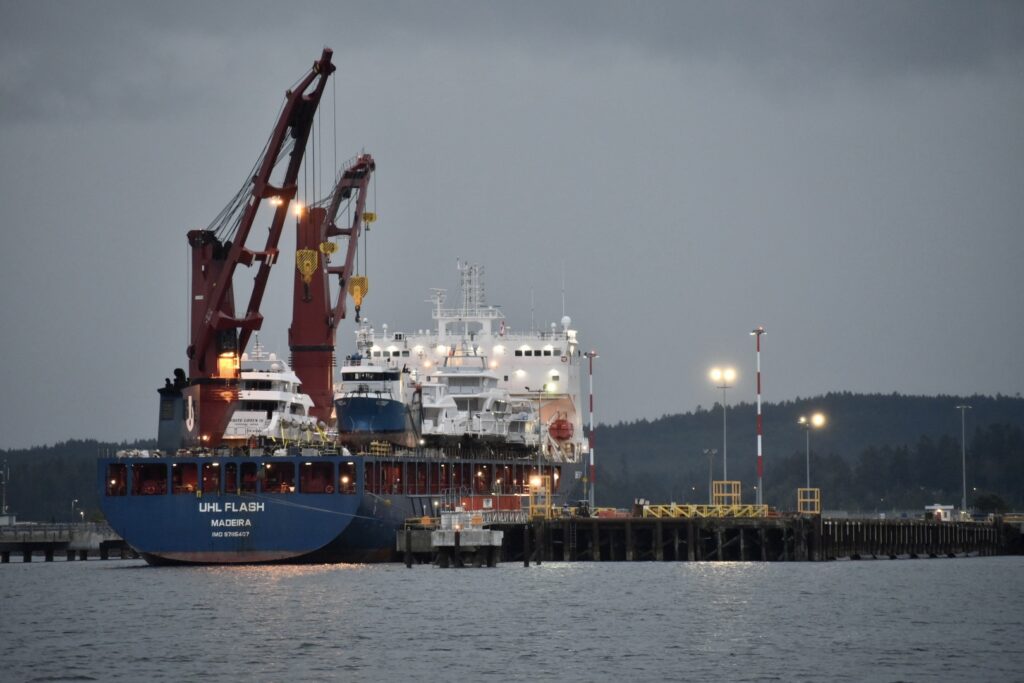 The next morning finds us transiting our last rapid of the season, Dodd Narrows, as we work our way to Montague Harbor on Galliano Island. We are now in the Gulf Islands, Canada's equivalent to the San Juan Islands in the United States. Today is Jeff's birthday so he wanted to celebrate by taking the "Magic Bus" to the Hummingbird Pub. Covid has changed things some since we were on the bus five years ago but Tommy the bus driver hasn't changed his routine much since then. It is always an adventure on the "Magic Bus". Below is a video clip.
We spend the next few days working our way through the Gulf Islands while always on the lookout for the BC Ferries as they ferry passengers between the islands.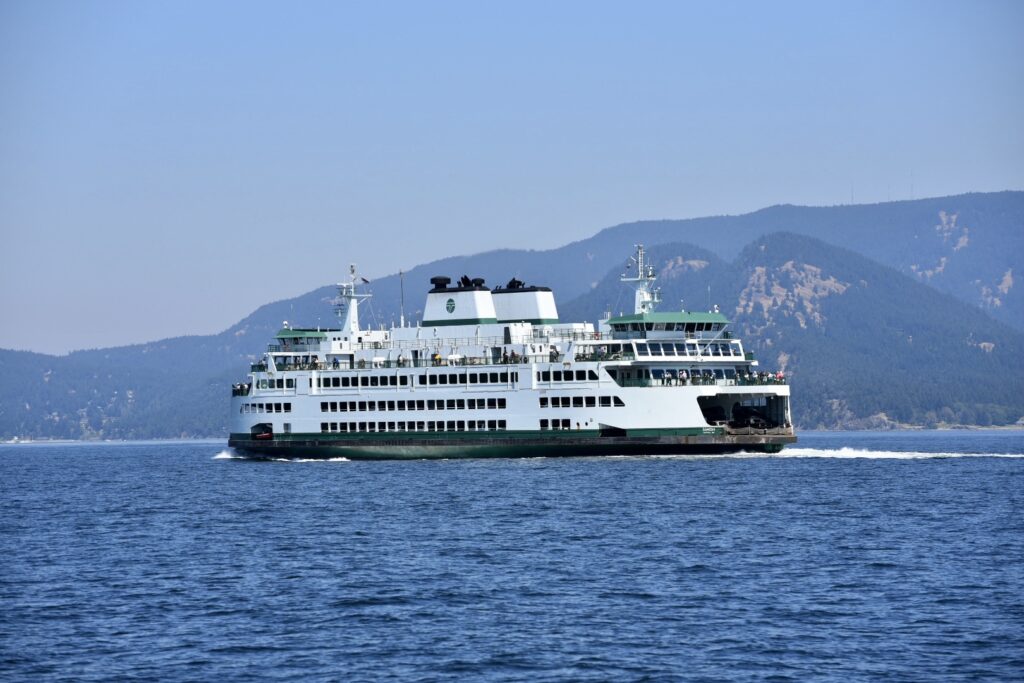 We stop for several days in Bedwell Cove on Pender Island where we rendezvous with our good friends Wendy and Leigh on the Krogen Forever Exploring. Several enjoyable days are spent here hiking the island. The hike to Mount Norman was challenging but rewarded us with some spectacular views of the neighboring islands.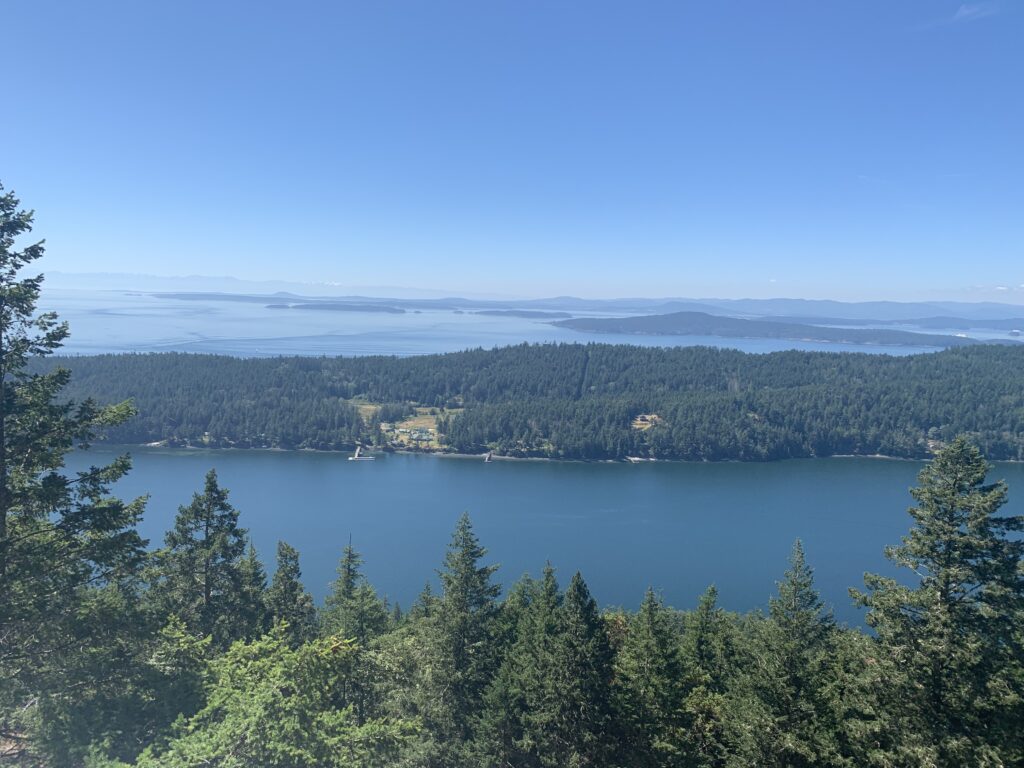 Tomorrow we will clear into the United States and spend some time exploring the San Juan Islands. Thanks for following along.