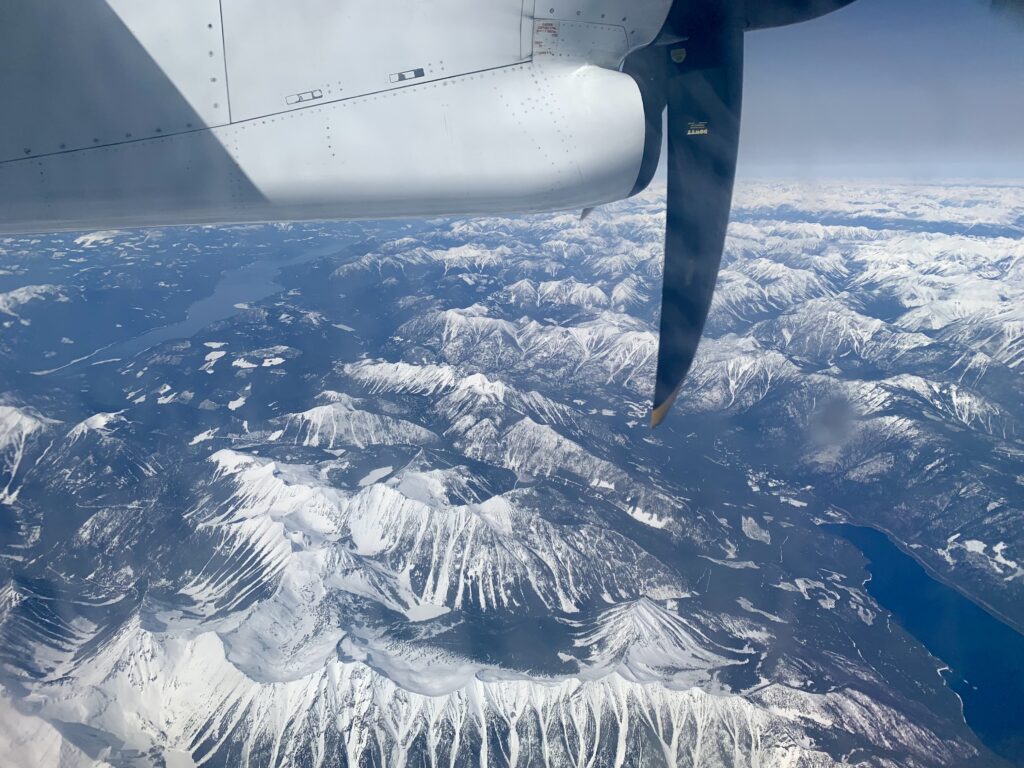 It was a beautiful flight across country and we are now back aboard Idyll Time in Sidney, BC. We were very happy to find everything in excellent condition aboard Idyll Time. She is just as we left her last year. Philbrooks completed several projects over the winter including new bottom paint, stabilizer seals replacement, bow thruster seal replacement, new heat exchangers, and impeller change. Nick, Philbrooks electrician, is finishing up his project of installing a transformer on our front shore power connection. We added an iso boost transformer on the stern power takeoff a few years ago and are now installing one for the front power.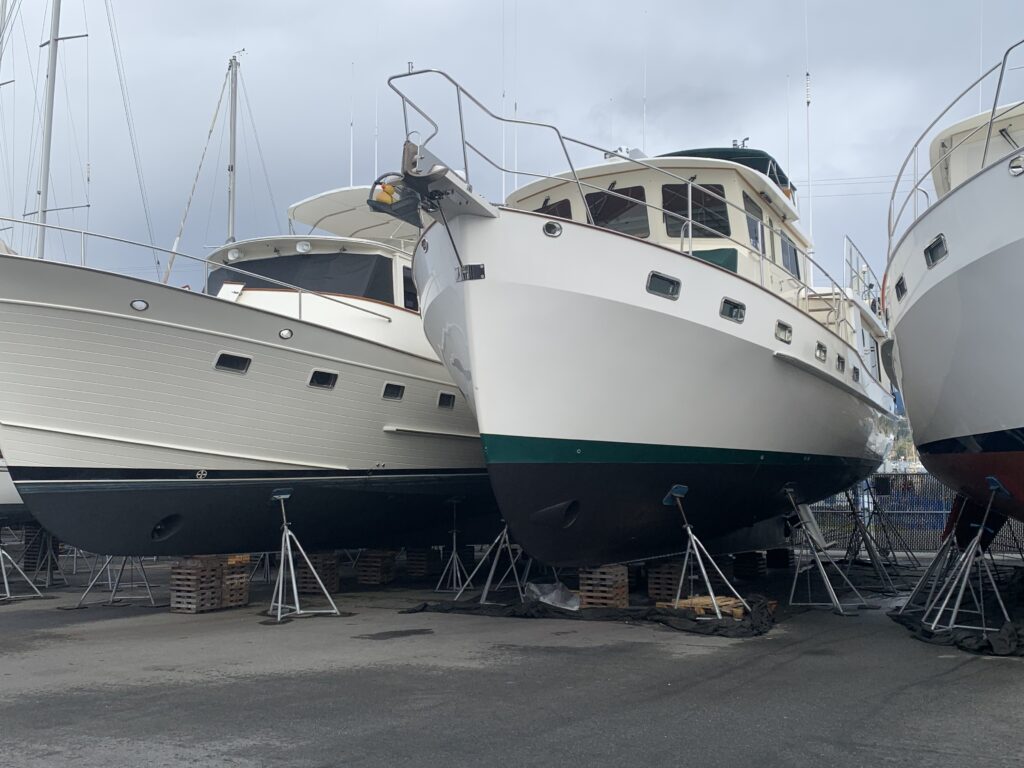 Our first task is to remove the winter cover. We have the routine down after the last several years and it only takes an hour to get everything off. Chris Lohman, the cover manufacturer, will store the cover for us while we are out cruising. We make quick trip to his drop off facility only a few miles away.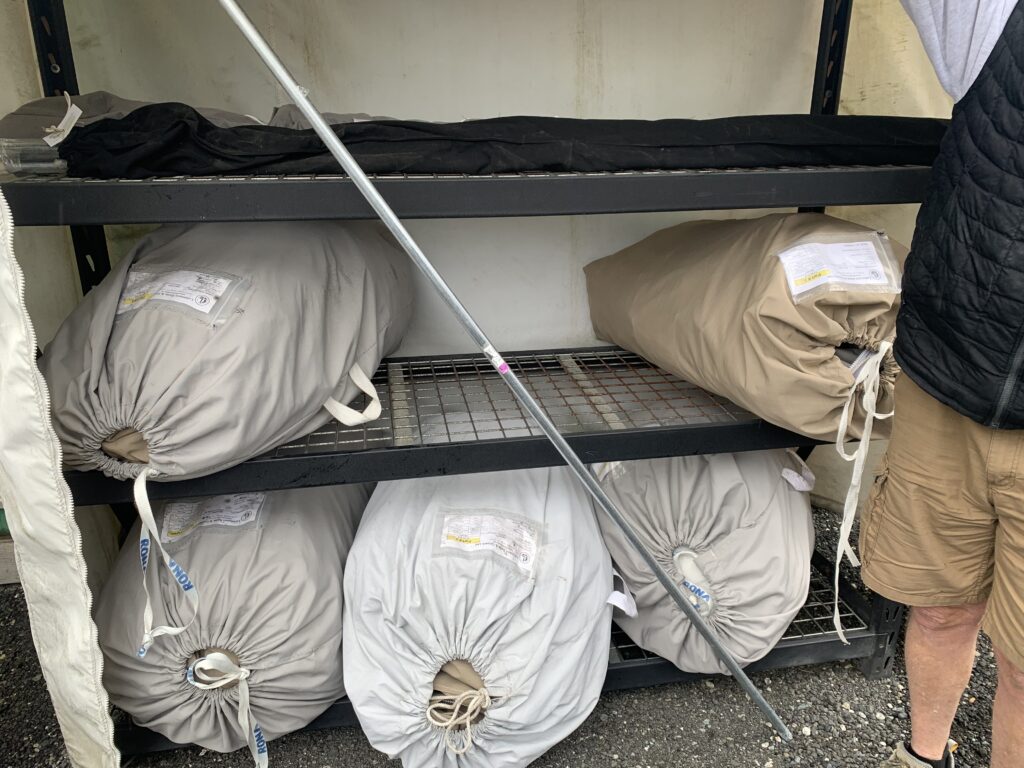 We have a couple of days in the yard to get everything organized aboard the boat. Our Starlink satellite system was reactivated without a hitch. We are looking forward to having high speed internet in the remote areas that we travel. Jeff also installed three new First Alert carbon monoxide and smoke alarms in the engine room, pilot house, and master bedroom. They are interconnected and will alert us of any problems.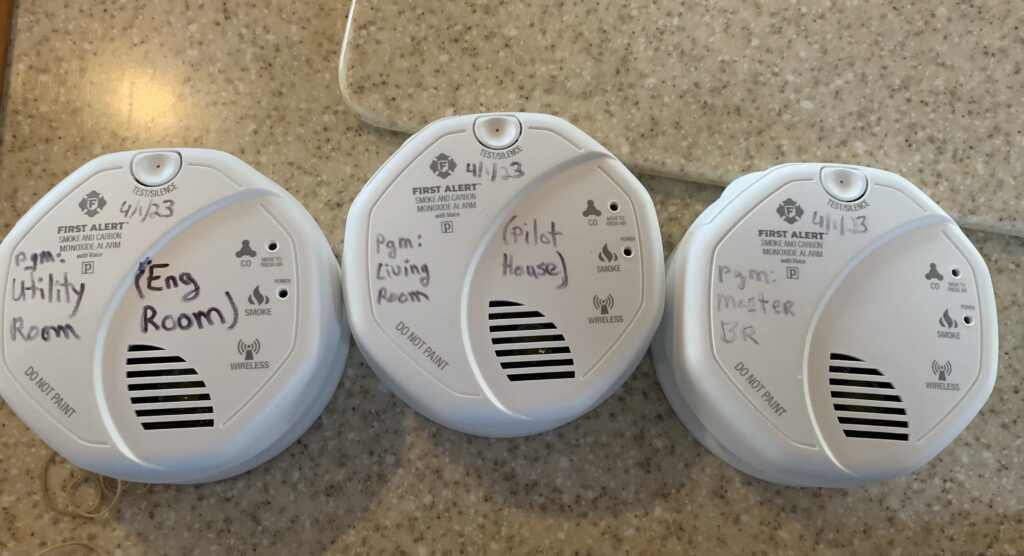 Van Isle Marina will splash us tomorrow. After three years on the wait list, we now have a permanent in water slip here at the marina. Once in the water, we will move over to the slip to finish up loose ends. We will then head over to Anacortes, WA for fuel and provisioning before starting our trip up the inside passage to Alaska. Thanks for following along!