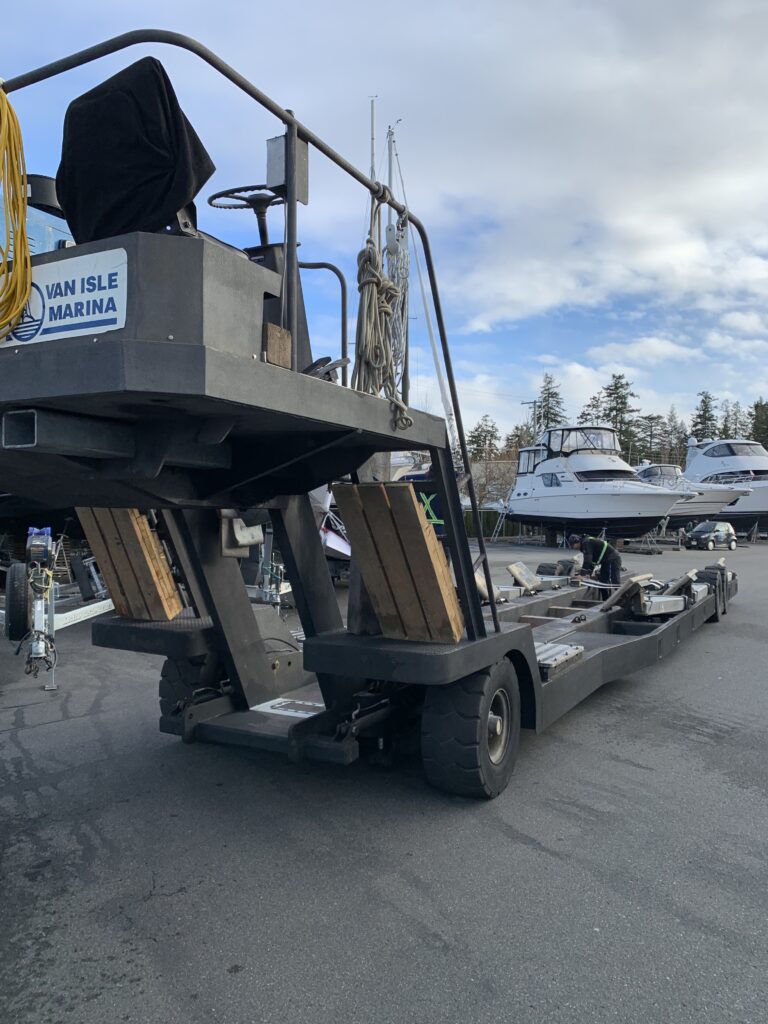 We have hauled Idyll Time out of the water many times over the years but it still creates a knot in our stomach each time she is hauled or launched. Boats are supposed to be in the water not on land. We have great confidence in Alex our lift master. He has launched Idyll Time several times now and is extremely careful with her. It is a cold raw day but Alex takes his time spending more than an hour carefully positioning the lift under IT. With his remote control, Alex is able to get up close to maneuver in some pretty tight spaces.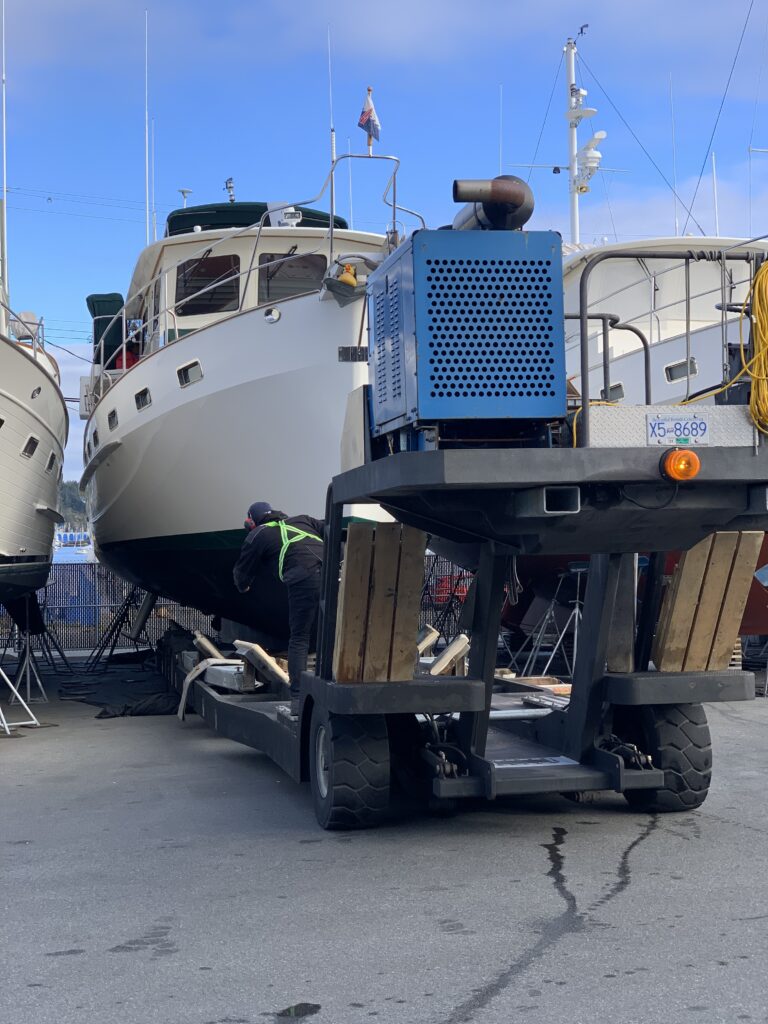 Once properly set on the lift, we are transported through the congested yacht park, across the street, and down the launch ramp.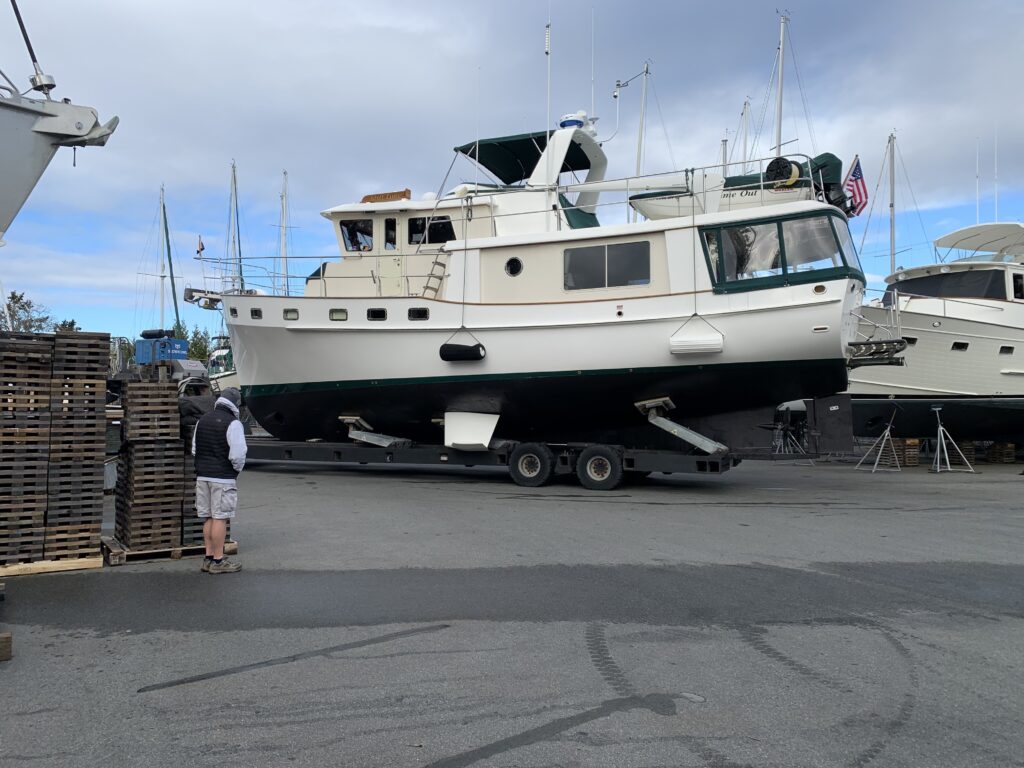 Ryan, our mechanic at Phillbrooks, meets us at the launch. Since he replaced the heat exchangers and impellers over the winter, he wants to be aboard when we crank up just to make sure there are no issues.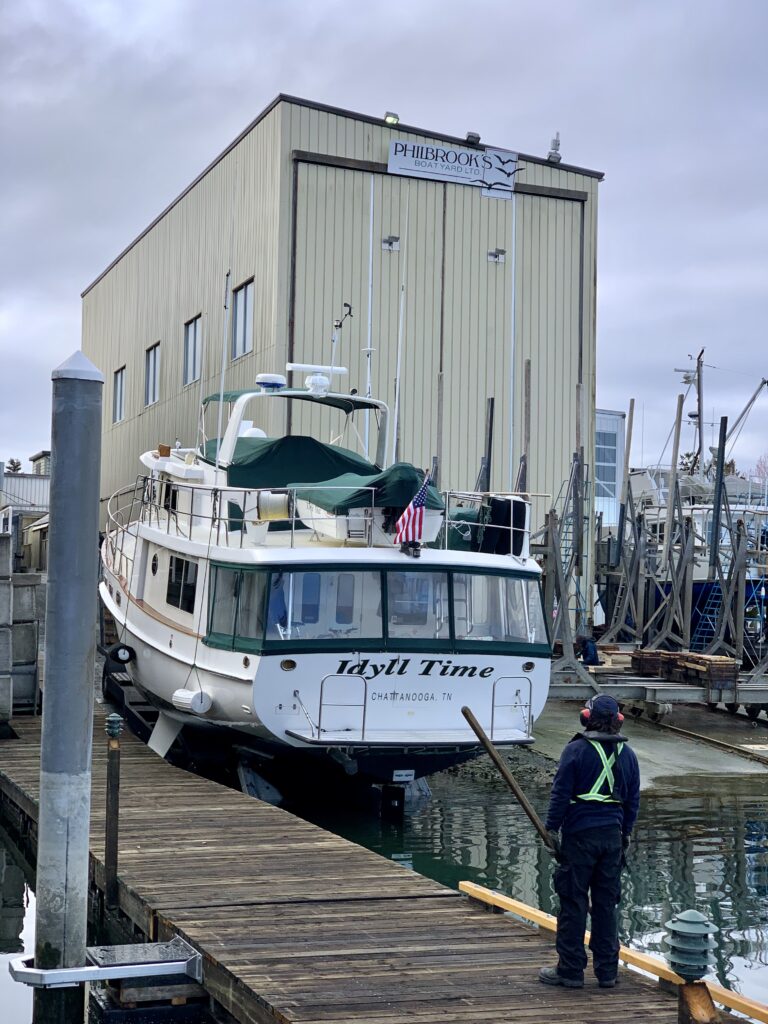 Idyll Time doesn't miss a beat and cranks up as if she was just run yesterday. Everything looks good in the engine room so we are good to go!! It is a short five minute boat ride over to Van Isle Marina which is just next door to Philbrooks Boat Yard. After being on the wait list for three years, we finally have a permanent slip at the marina. We are very excited to have slip C46 as our new home. We will be here a few weeks while Philbrooks wraps up their projects and we get Idyll Time cleaned up and in shap shape condition for another year of cruising. Our current plan is to head back up the Inside Passage to Petersburg, AK for the summer. Thanks for following along!