A few weeks turned into almost a month as we waited on Spring to arrive in Sidney.  We needed just a few days of good weather to repair some small gel coat cracks but it has been cold and raining almost non stop.  April usually sees some good weather here in Sidney but not this year. Now that we have a permanent slip at Van Isle Marina, we are in no rush to leave. Sidney is a wonderful little town with lots of great restaurants and two really good bakeries.
We did make some good use of our down time exploring British Columbia by land.  With a four day holiday weekend over Easter, Philbrooks loaned us the use of their work van.  Some quick checking on Google of places to go turned up the Pacific Marine Circle Route. This 180 mile loop which starts and ends in Victoria sounds like the perfect weekend adventure for us. 
We have a beautiful drive along the Coast.  Sheringham Point Lighthouse is our first stop.  
Continuing on our route, we stop at several Provençal Parks along the coast to explore some great hiking trails.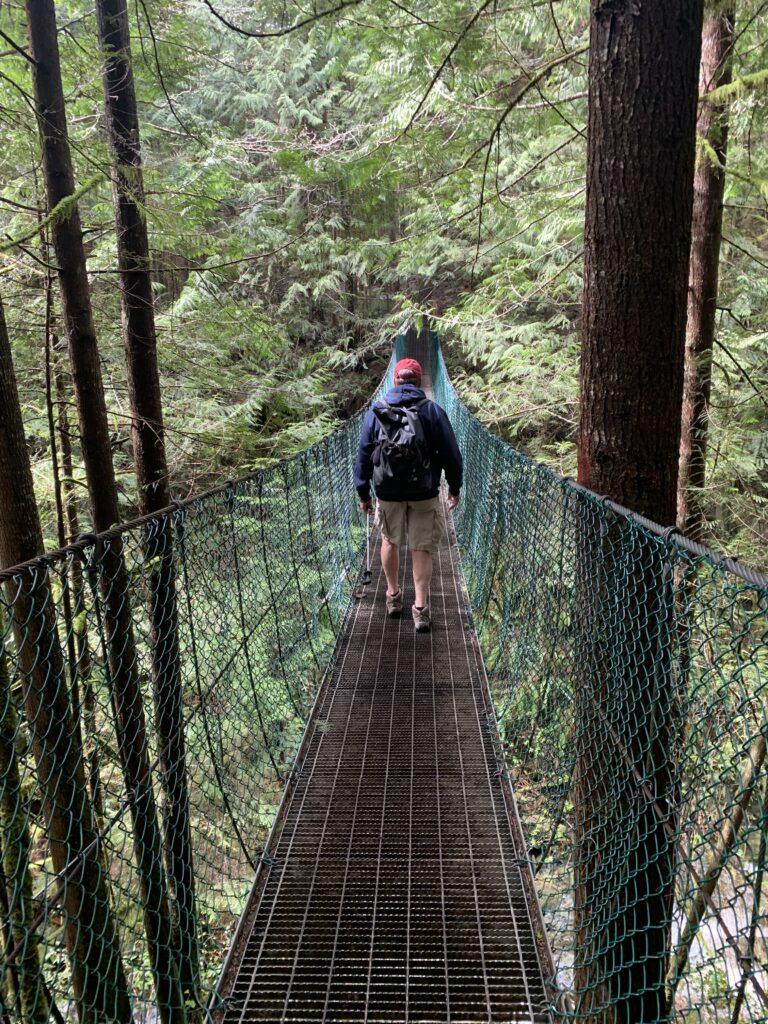 Our destination for two nights is Port Renfrew.  We were able to find a great Air B&B overlooking the harbor.  It rained all weekend but that didn't deter us from doing several beautiful hikes along the coast.  
There is not much in Port Renfrew other than the pub and a grocery store.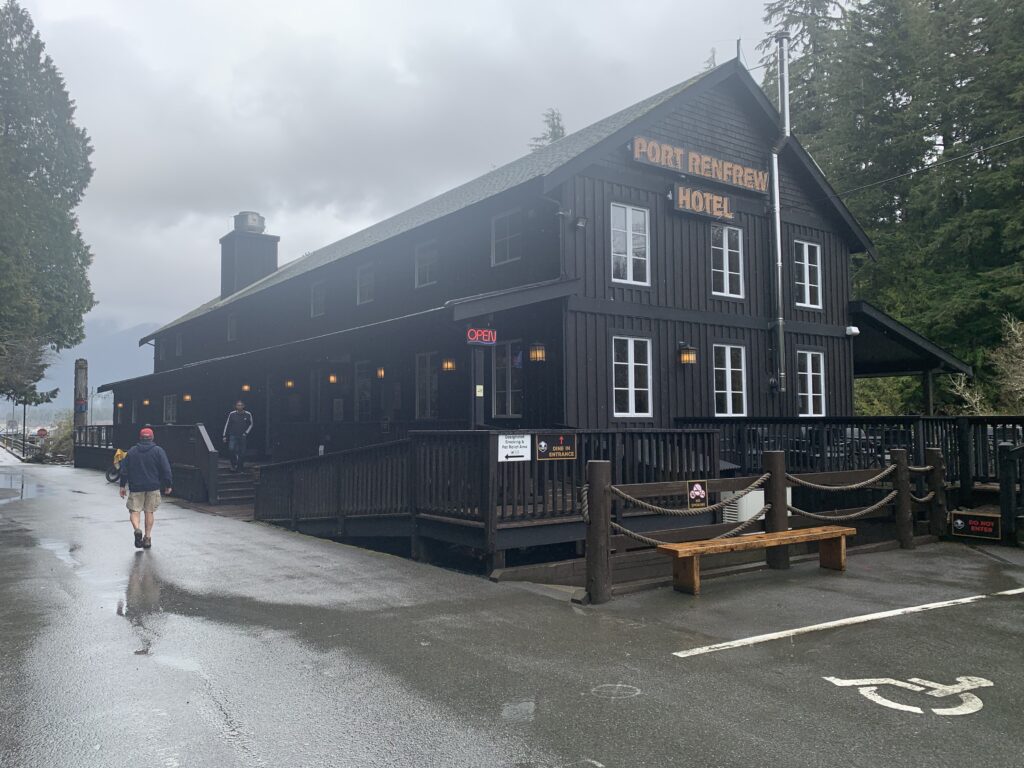 The 47 mile long West Coast Trail starts in Port Renfrew.  This backpacking trail follows the Coast of Vancouver Island.  It was built in 1907 to facilitate the rescue of shipwrecked survivors.  In order to hike the trail, one must have a permit and they are very hard to come by.  From what we have read, the trail is extremely challenging.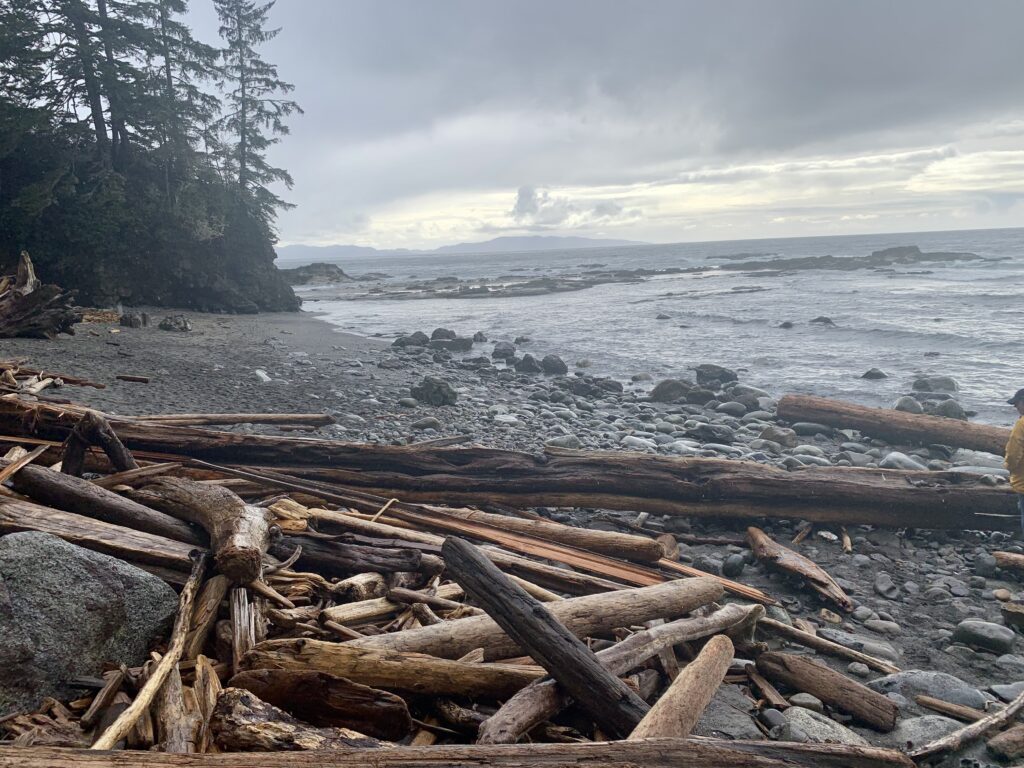 Returning to Victoria, we made good use of the loaner van for a stop at Costco to stock up.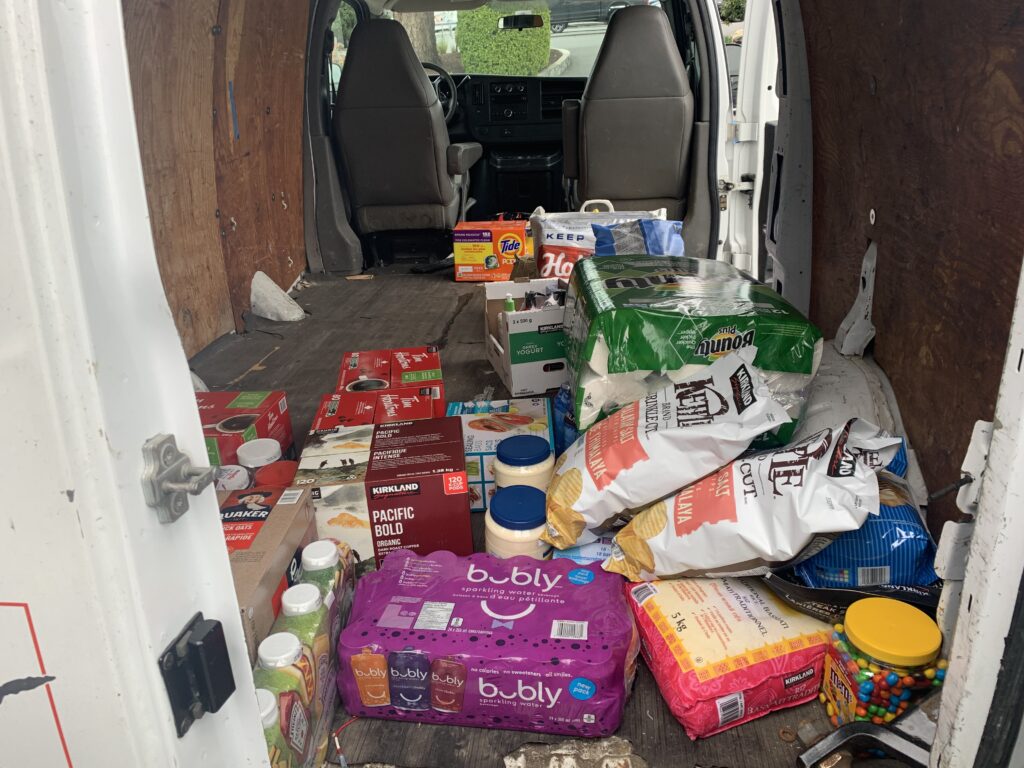 With the rain continuing in Sidney, we headed off on our next exploration to the Ski town of Whistler.  The BC Transit system makes traveling very easy.  From the marina, we caught the 72 bus to the ferry terminal, took the ferry from Sidney to Vancouver, then another bus and sky train to the airport where we picked up another bus to Whistler.  All of this for less than $80 pp round trip.  
We had an enjoyable two days in Whistler.  It is the end of their ski season so the mountain was not crowded.  There was still a lot of snow on top of the mountain and it was quite cold. 
It was the last day of operation for the Peak to Peak Gondola.  This is the longest unsupported span in the world at 1.88 miles.  It connects Mt. Whistler and Blackcomb Mountain gondola stations for a total distance of 2.73 miles.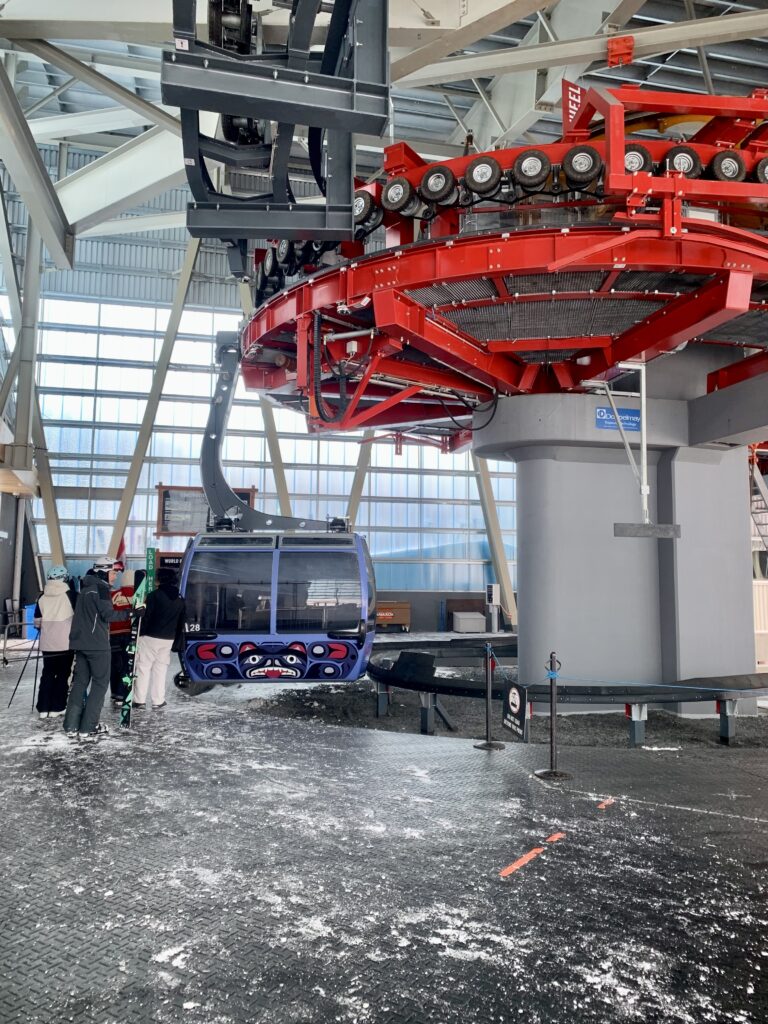 Visibility was less than half a mile but the strong winds made the trip thrilling.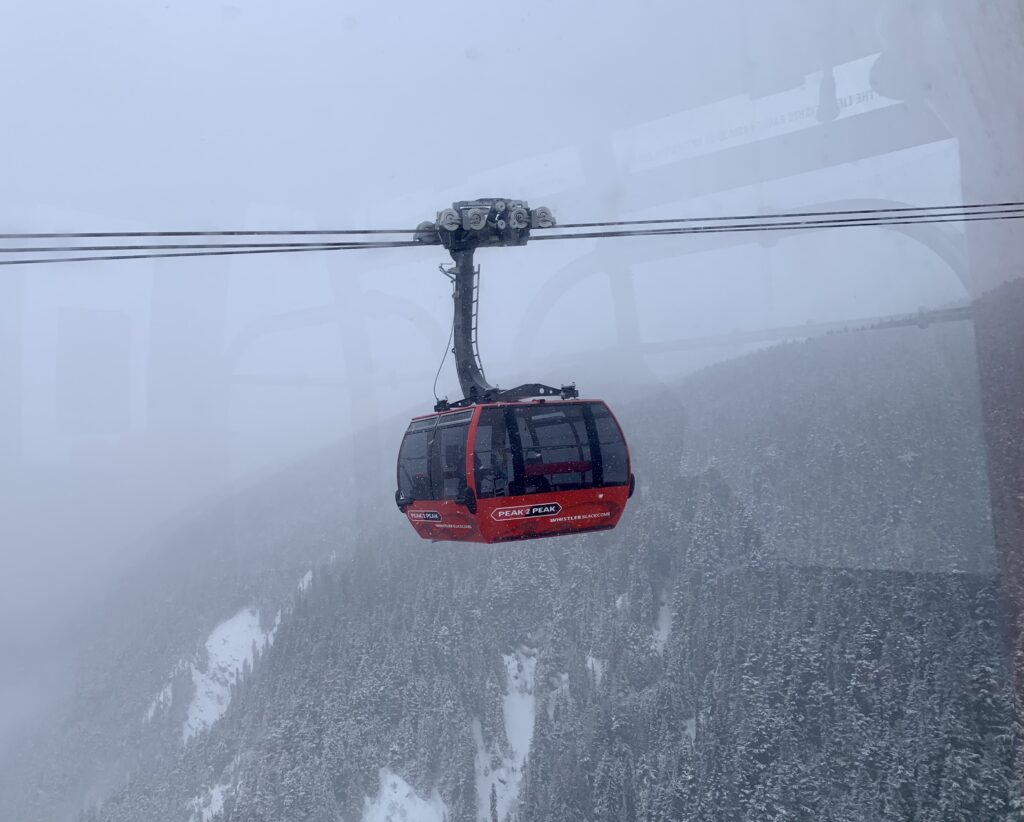 While hiking around town, we saw our first black bear of the season as he grazed on the golf course lawn.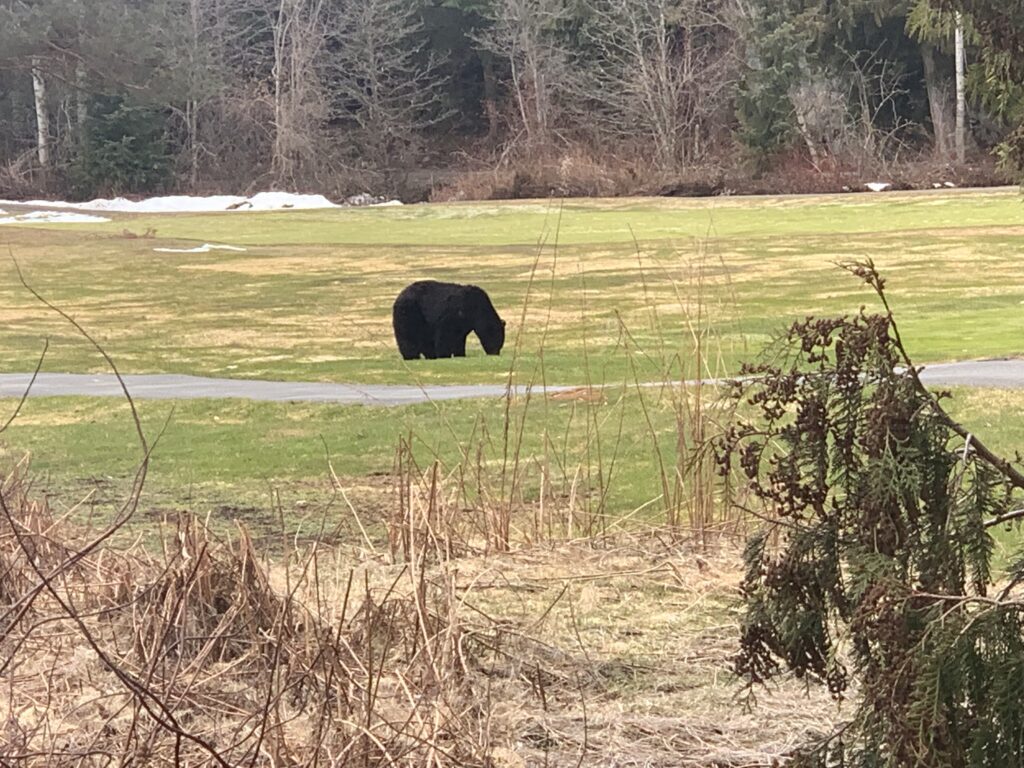 Spring finally arrived in Sidney and we were able to complete our boat projects. It's time to now point the bow north and head up to Alaska. Thanks for following along.