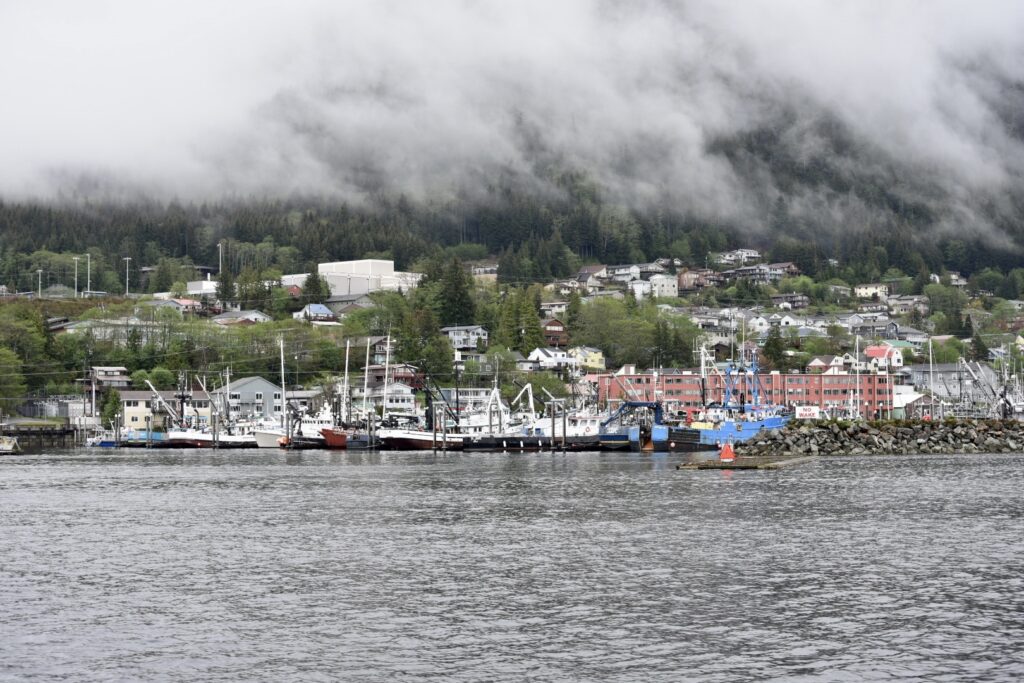 We depart Ketchikan with a some light rain and low hanging clouds. Visibility is still good as we work our way out Tongass Narrows to Clarence Strait. Our AIS picks up a Cruise Ship heading into Ketchikan but is obscured by fog as we pass port to port.
We find Clarence Strait calm today as we continue north to Ernest Sound. Our destination for a few days is an anchorage known as Thoms Place on Wrangell Island. We stoped here in 2018 and had good luck with crabbing. Thoms is an undeveloped State Marine Park and we have this beautiful wilderness anchorage all to ourselves. We have seen very few other cruisers this year. Maybe we are just a littler earlier than the others.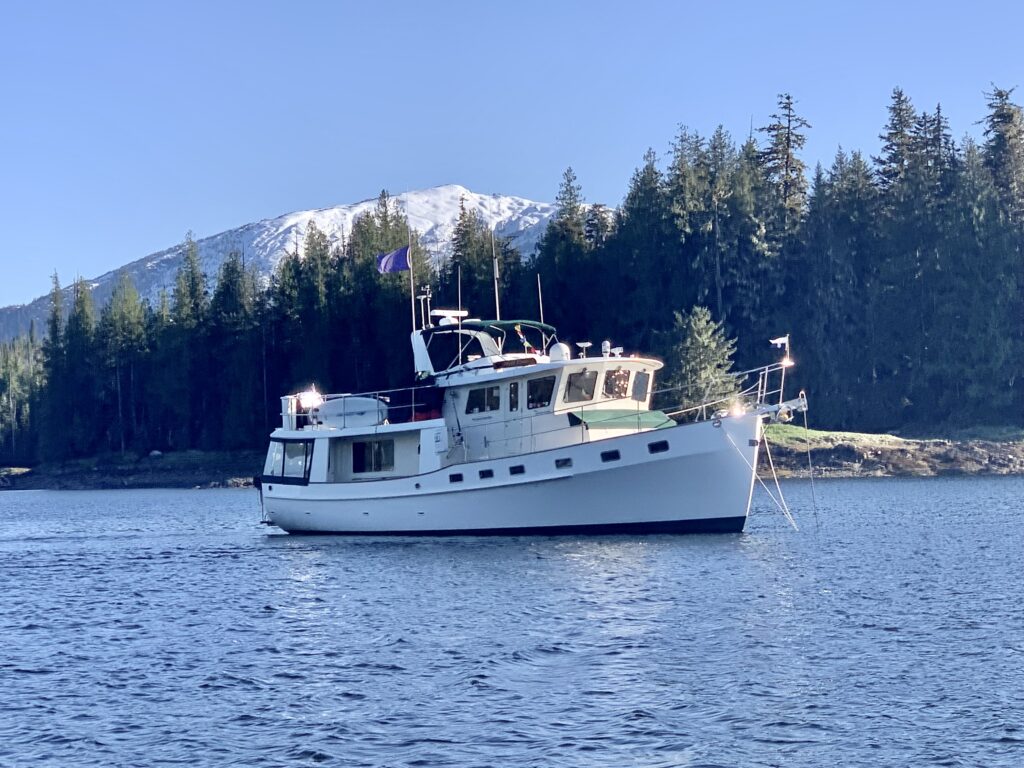 After setting out our two crab traps, we enjoy a paddle around the maze of rocky islets.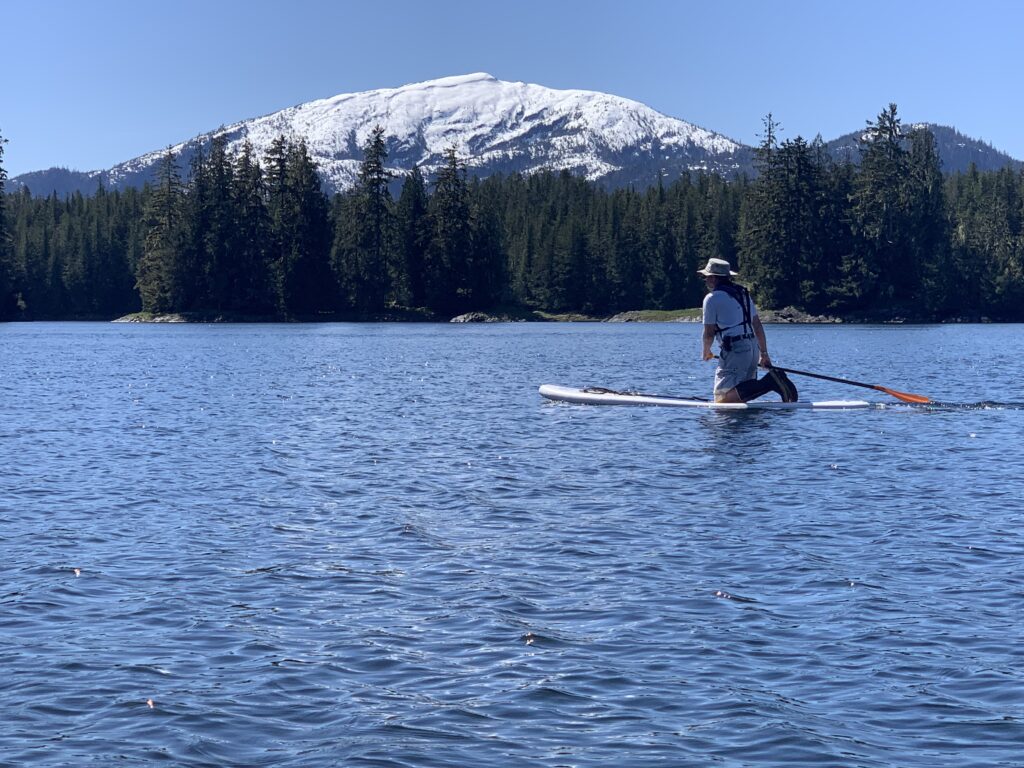 Returning to the boat, we are surprised to see this big sea lion checking us out.
Over our two days here, we catch 10 crabs in the traps but only three are legal to keep. You can only keep the male crabs and they must be 6 1/2" across their carapace.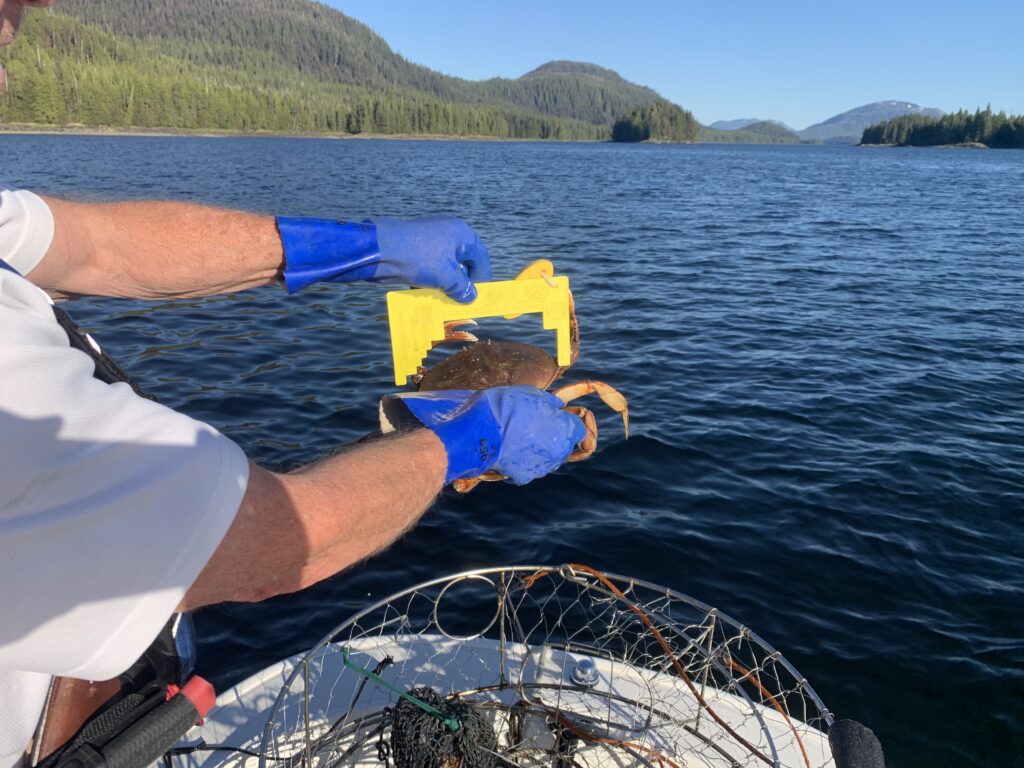 We are entertained by this young brown bear as he makes his rounds along the shore line at low tide.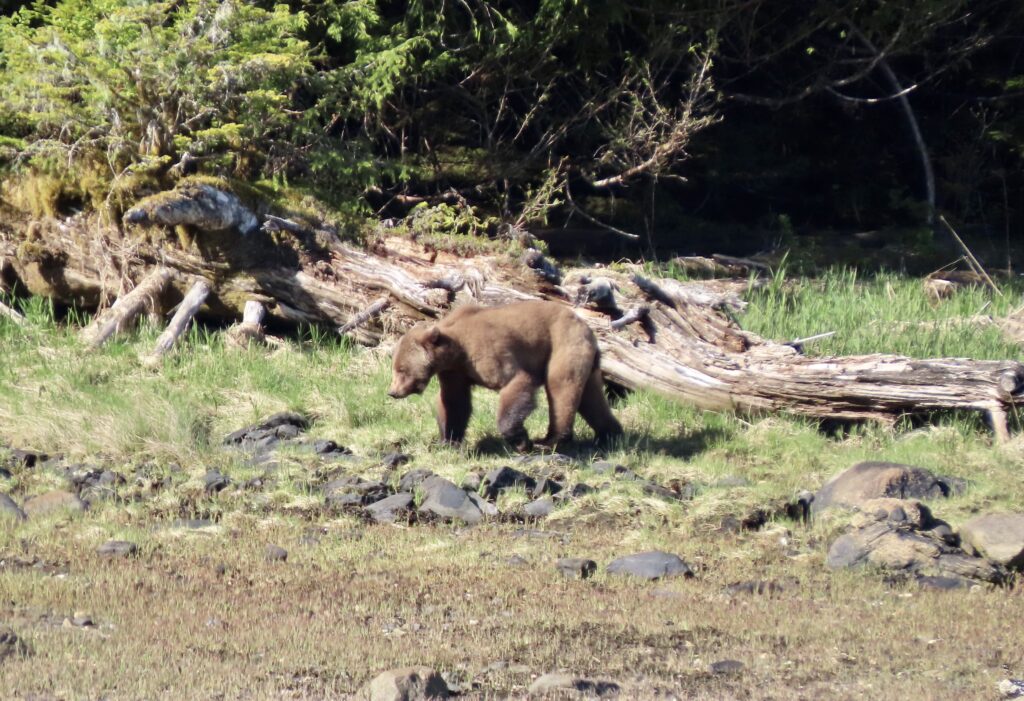 Check out his long claws.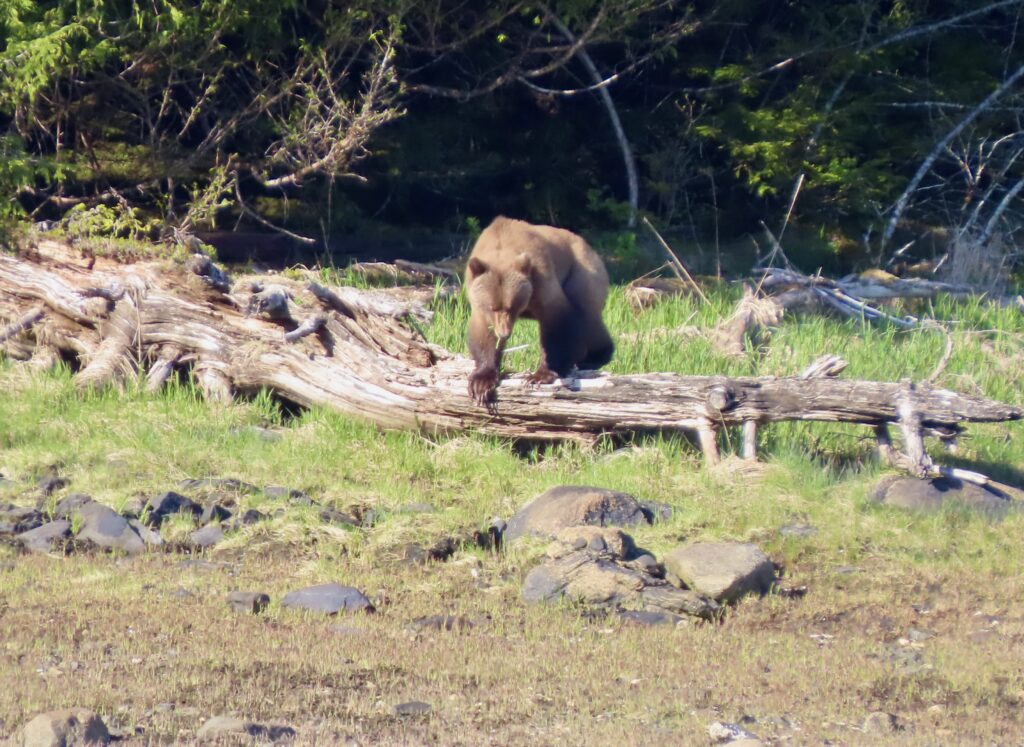 After a two day stop, we continue working our way north through the Zimovia Narrows. This intricate channel is well buoyed to keep boaters away from the shoals and is an easy passage as long as you pay attention to the buoys.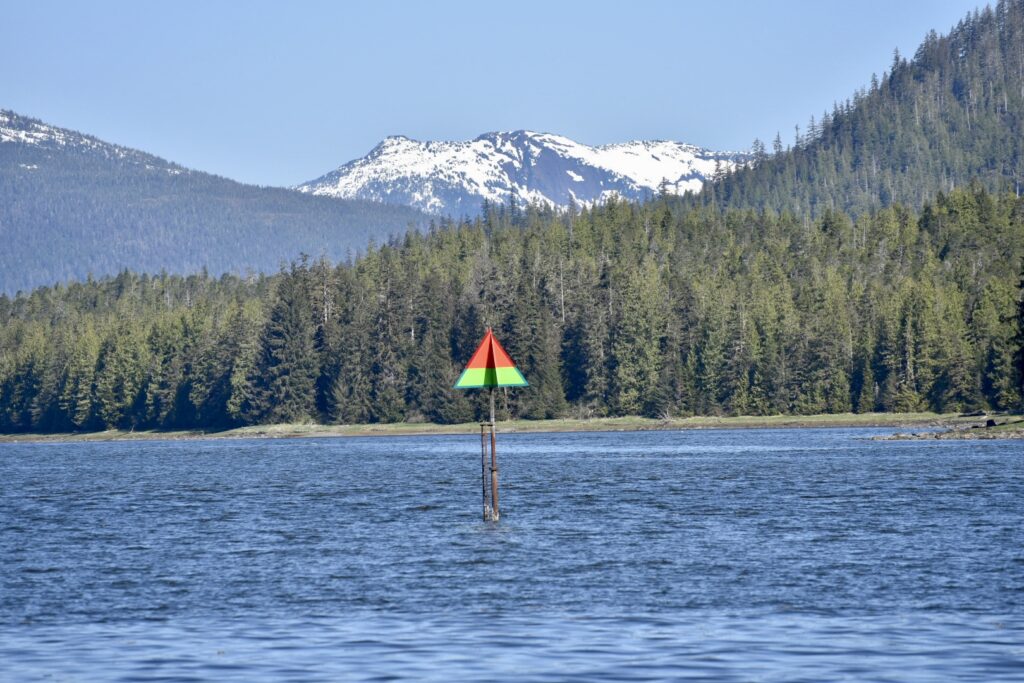 The great weather is still with us today and we have a beautiful cruise with the snow capped peaks in the distance.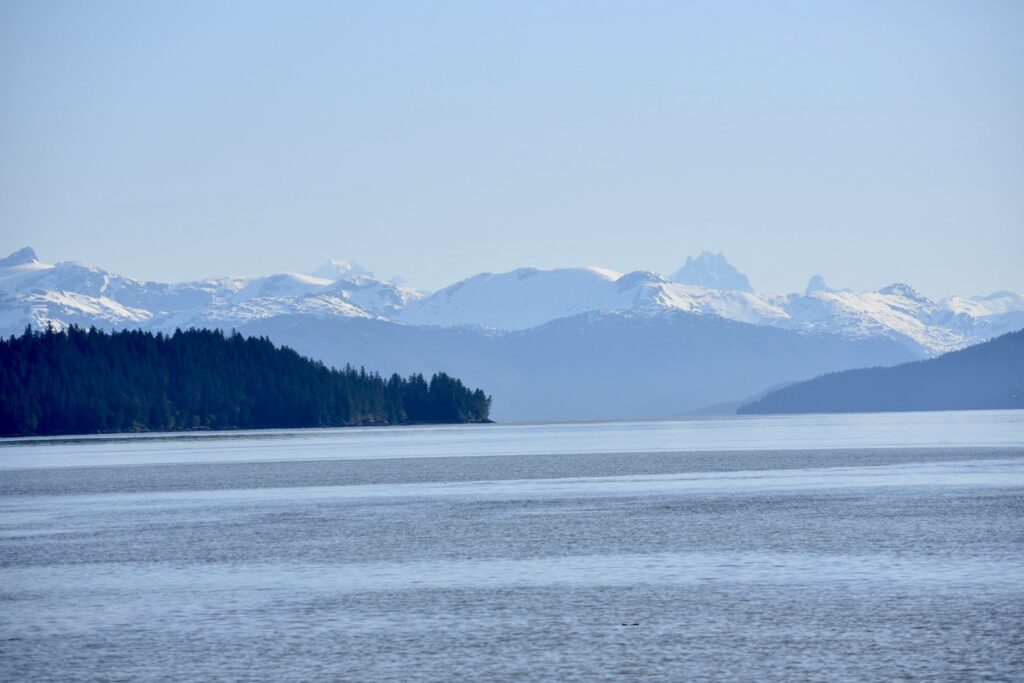 Roosevelt Harbor on Zarembo Island is our anchorage for the evening. This makes for a convenient stop for our transit of Wrangell Narrows tomorrow. This is our view from the anchorage.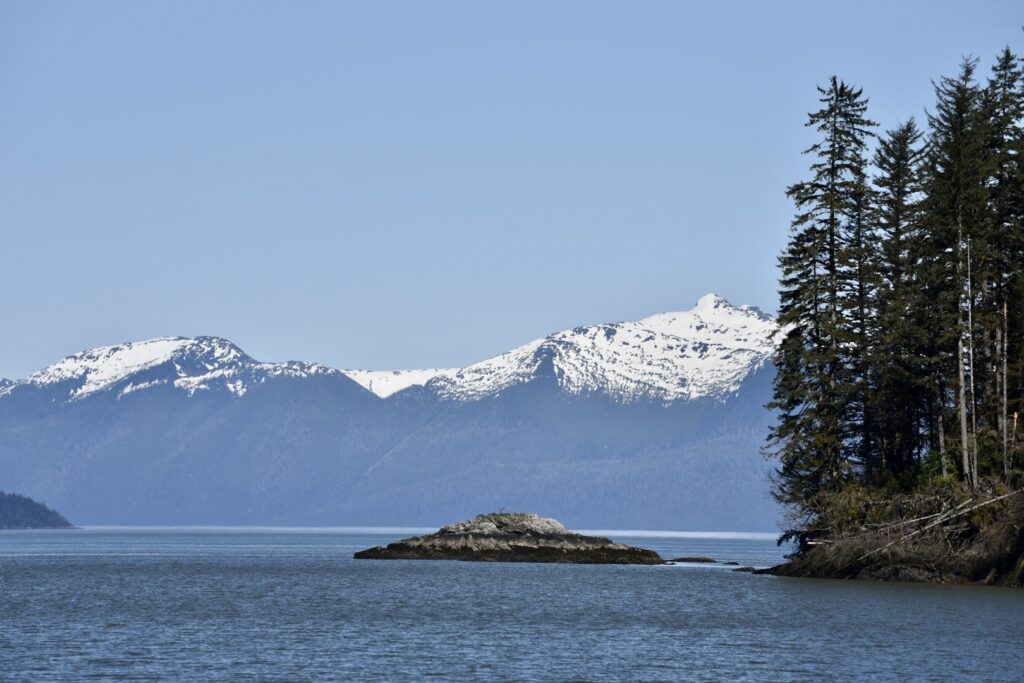 At the head of the anchorage there is a state dock. We always enjoy going ashore and walking the gravel road to the Forrest Service Cabin. Since we were here last year, the dock has disappeared.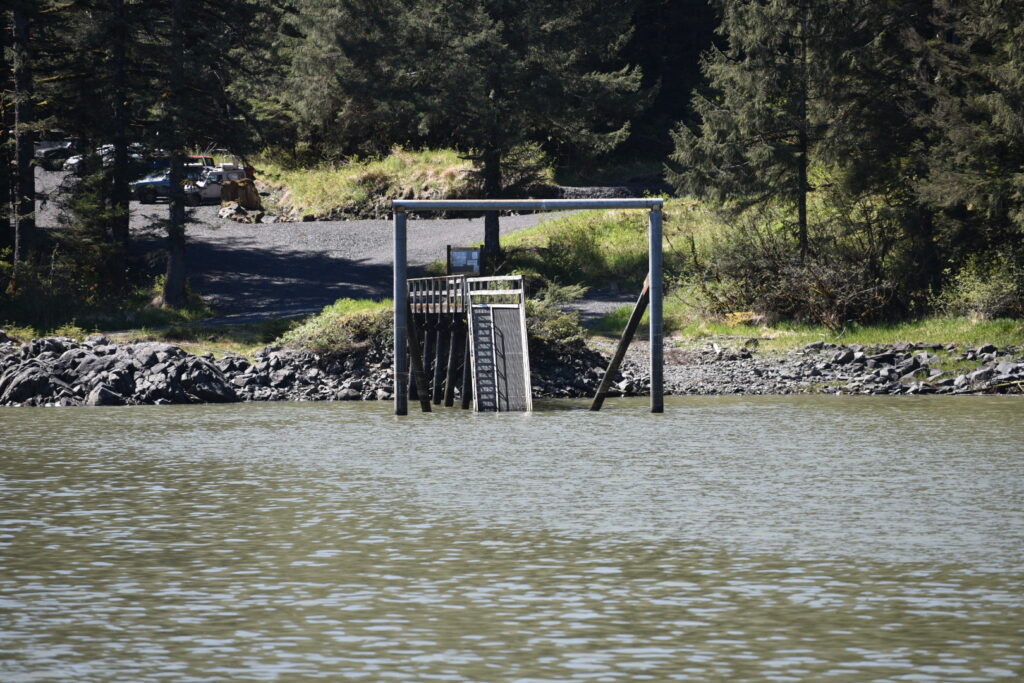 From the looks of all the trees uprooted, there must have been a significant wind event that took away the dock.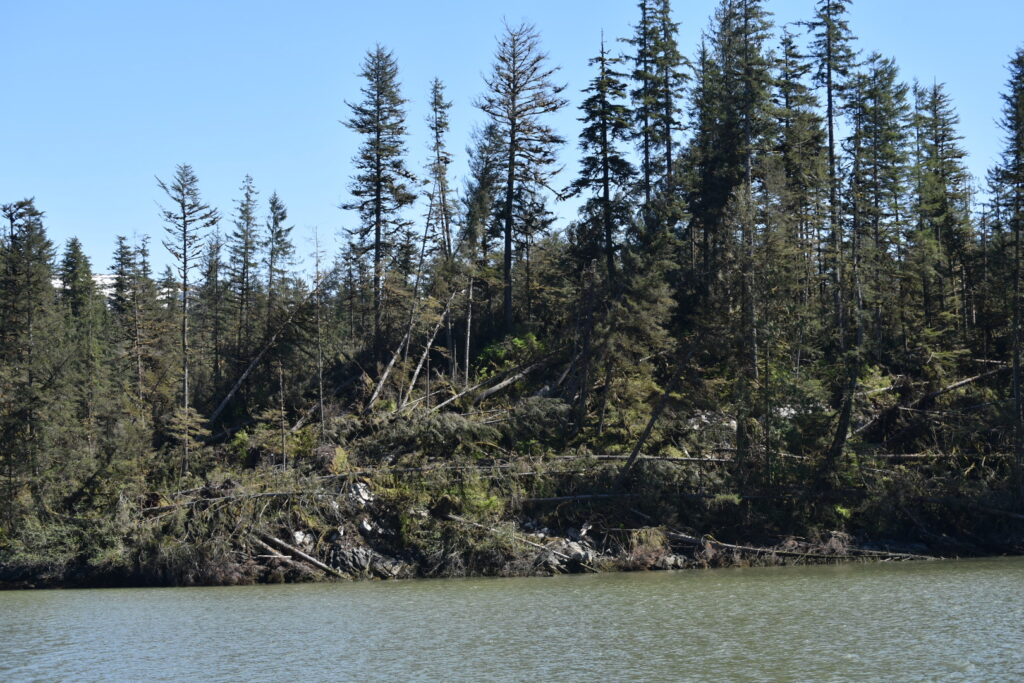 We time our early morning departure to arrive at Wrangell Narrows two hours after the start of the flood tide. It is another beautiful day on the water.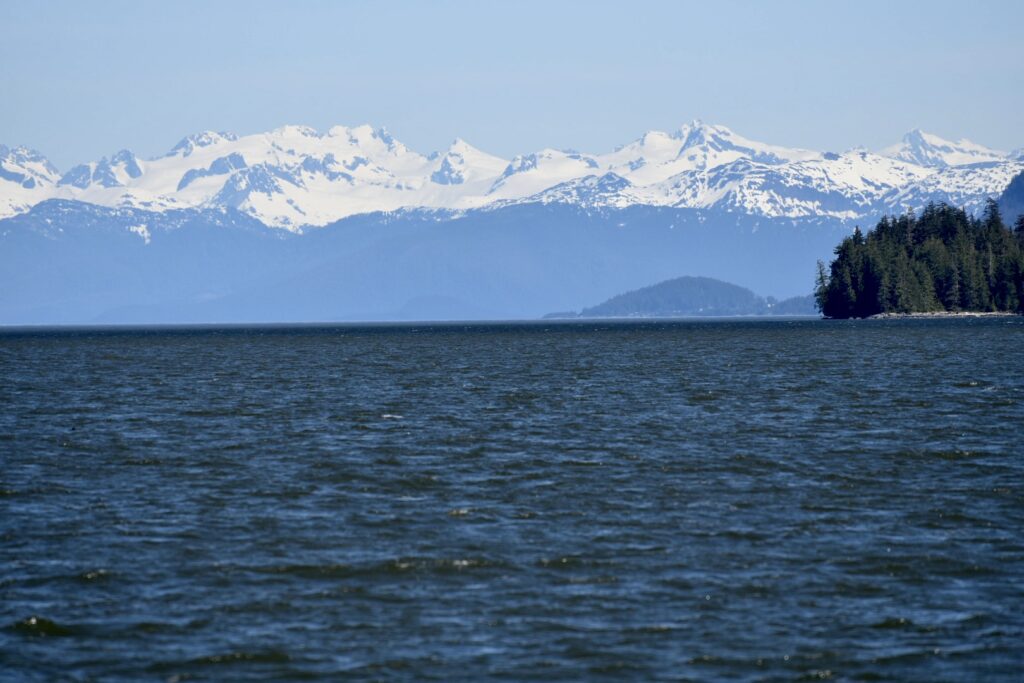 Wrangell Narrows is a 21 mile long channel connecting Sumner Strait to Frederick Sound. This well buoyed channel has strong currents that meet in the middle at Papkes Landing.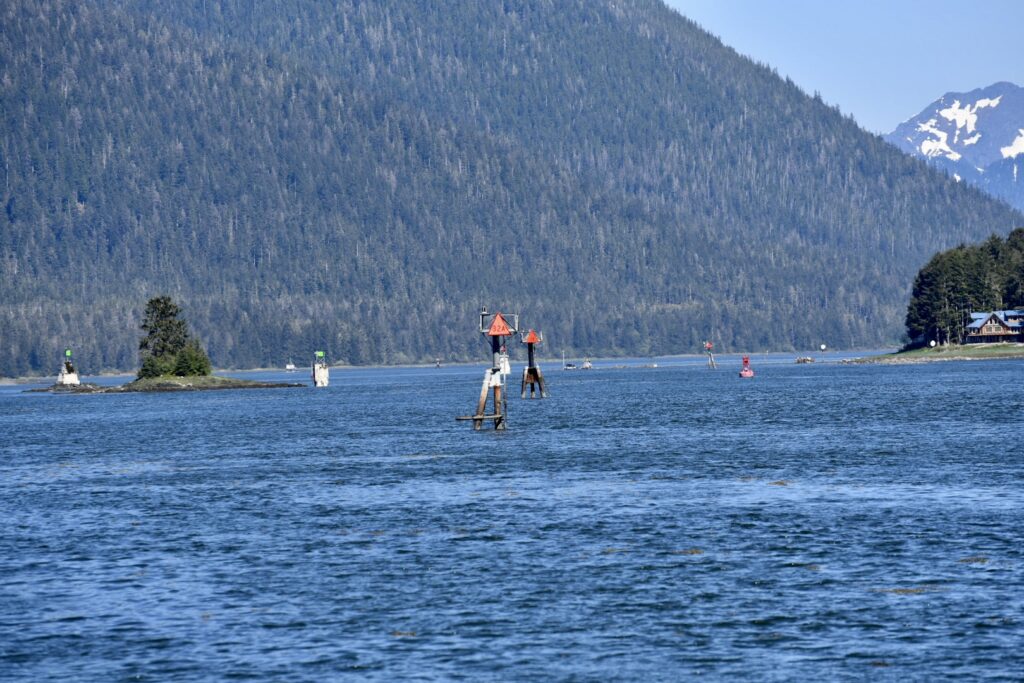 By entering two hours after the flood starts, we will reach the middle with only a two knot opposing current. More importantly, we will arrive to Petersburg at slack tide which makes docking in our stall much easier. It is nice to see the many Eagles fishing in the narrows.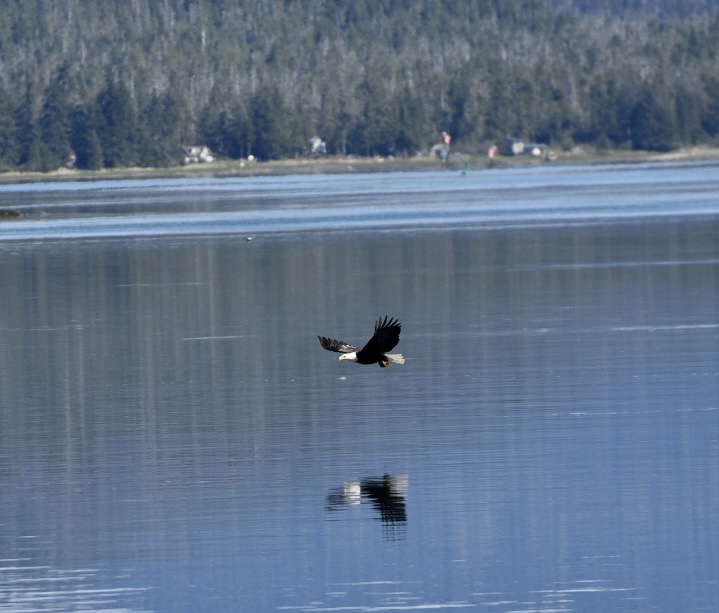 It is a beautiful day as the Petersburg Harbor comes into view. It's great to be here once again!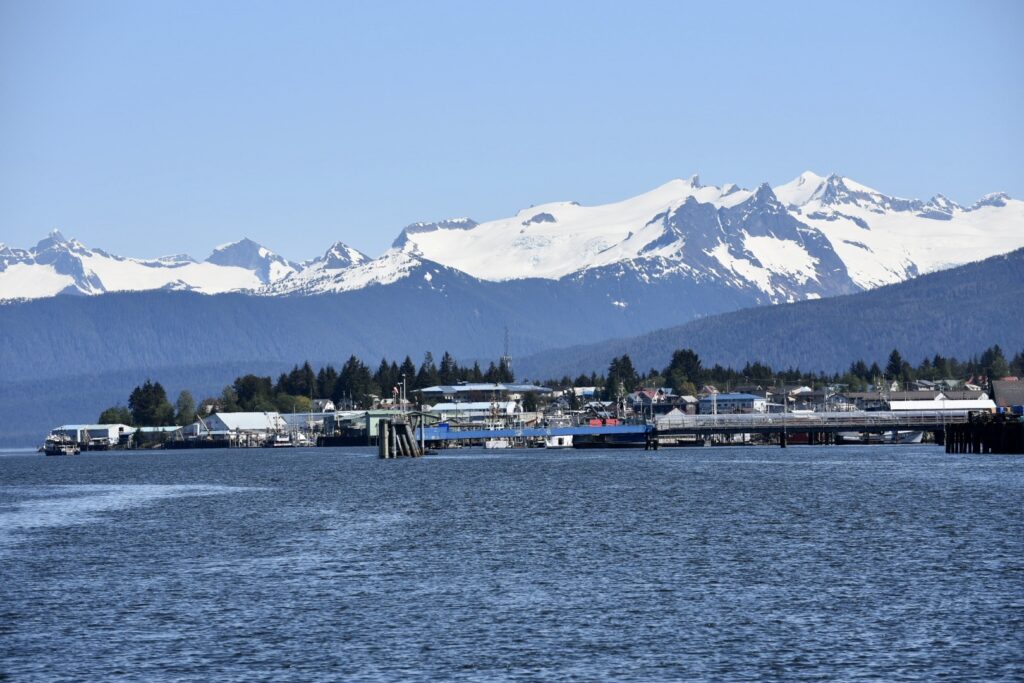 Idyll Time is happy to be back in her stall after our 903 mile transit of the Inside Passage from Sidney,BC. She continues to perform flawlessly and provide us with safe passage.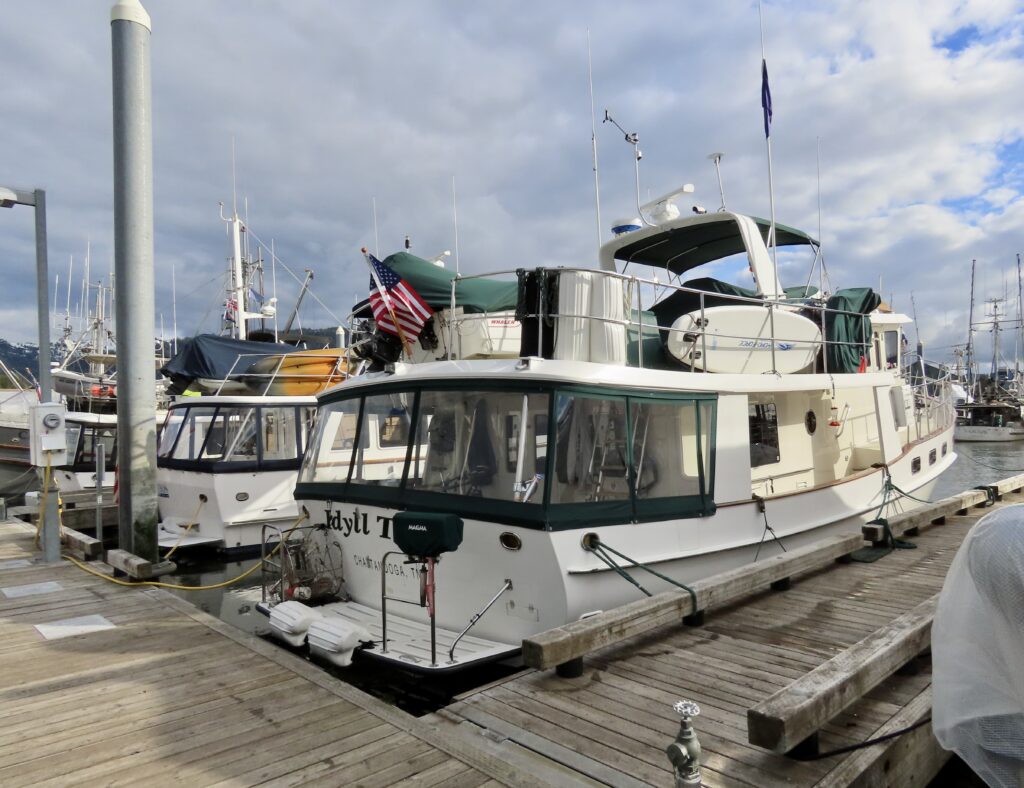 We are looking forward to enjoying Petersburg and the Little Norway Festival for the next few days. Thanks for following along!