It's been five years since we last visited Ketchikan. With some high winds coming for the next few days, it's a good place to spend some time. The Harbor does not take reservations and was full several days ago when we called. All of the fishing boats were in port waiting on a fishing opening. With this beautiful weather, we are hoping that some boats have left and we can find a spot. As we work our way up Tongas Narrows, we can see several cruise ships in port. It's always hectic coming thru here with the high speed tour boats and float planes buzzing around.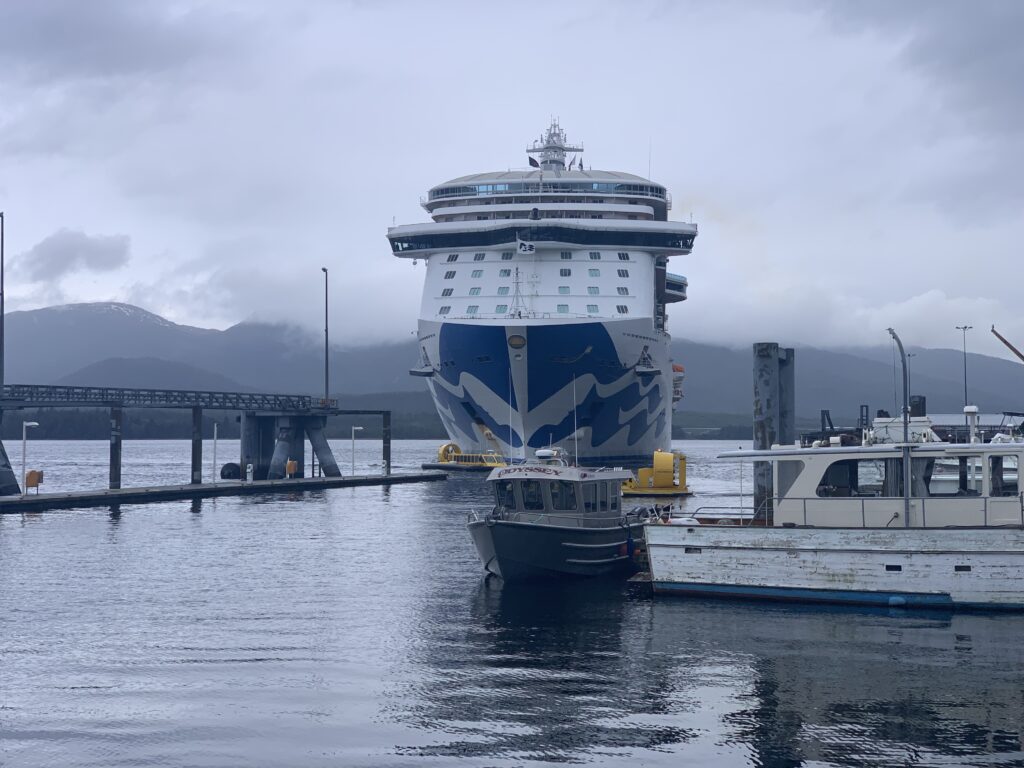 We radio the harbor master as we approach the cruise ship docks. It's our lucky day, space is available at both the City Floats and Bar Harbor which is a mile outside of town. We opt for the city floats right in the middle of town. We have a great spot just behind one of the cruise ship docks.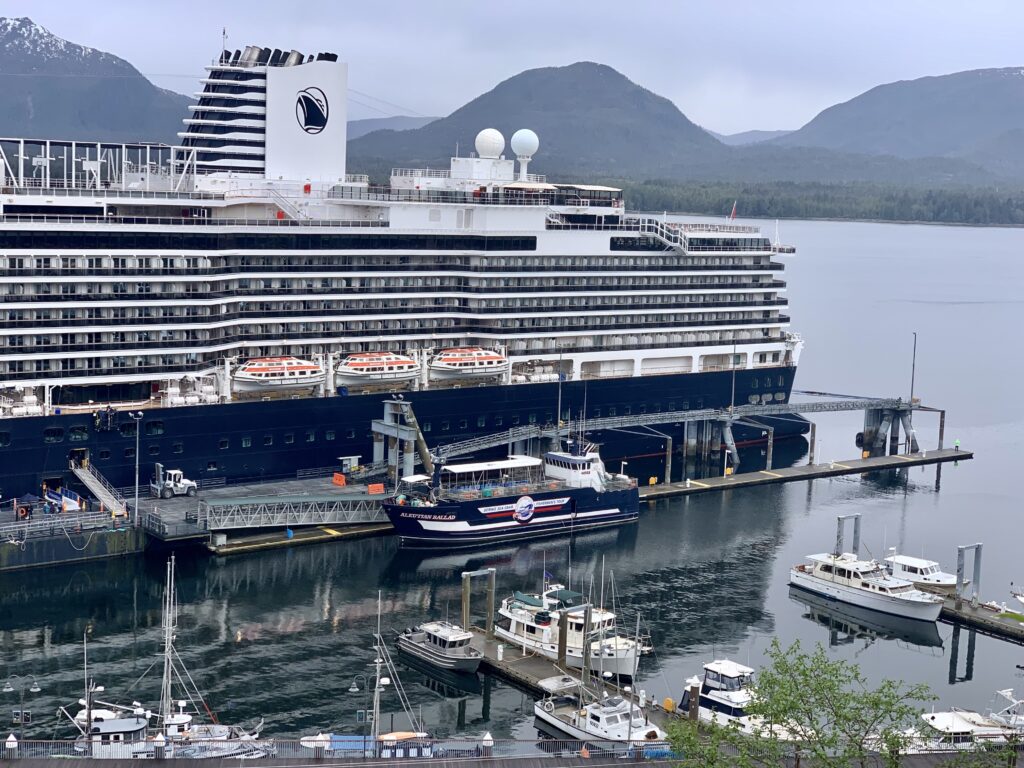 There are four cruise ship docks along Water Street and also a couple of docks two miles outside to town. There were four ships in port today with over 12,000 visitors. It's fun just watching all the people coming and going from the ship.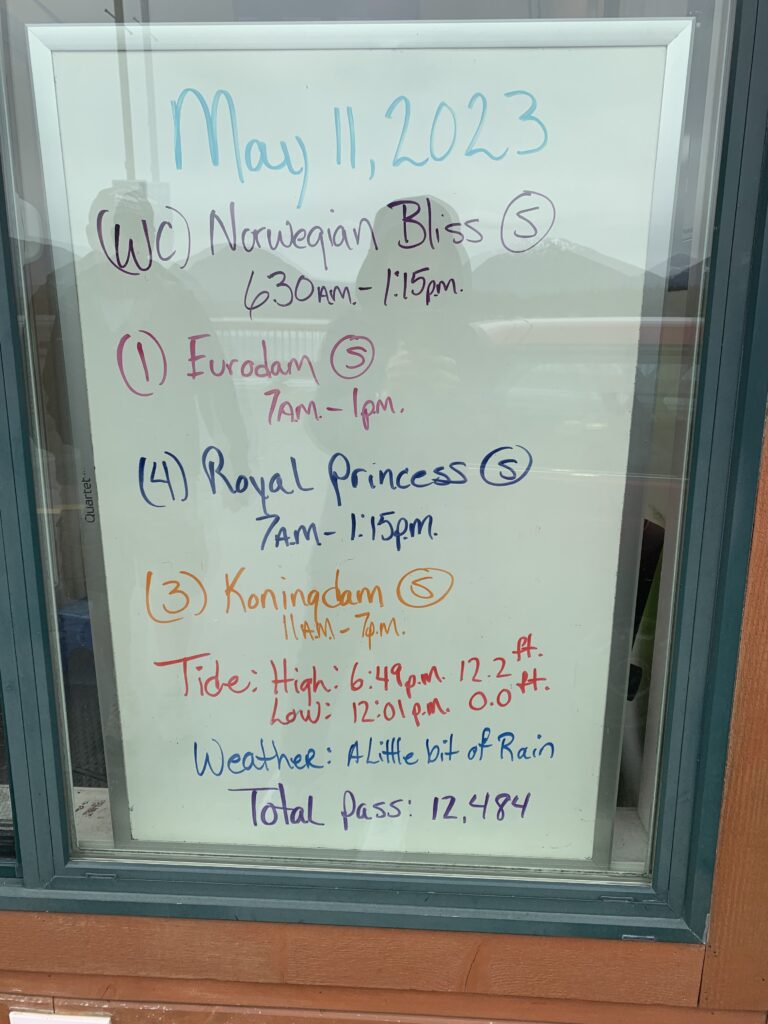 Each day visitors go out on this Bearing Sea Crab boat. It has been converted to a show boat with stadium seating for the tourists.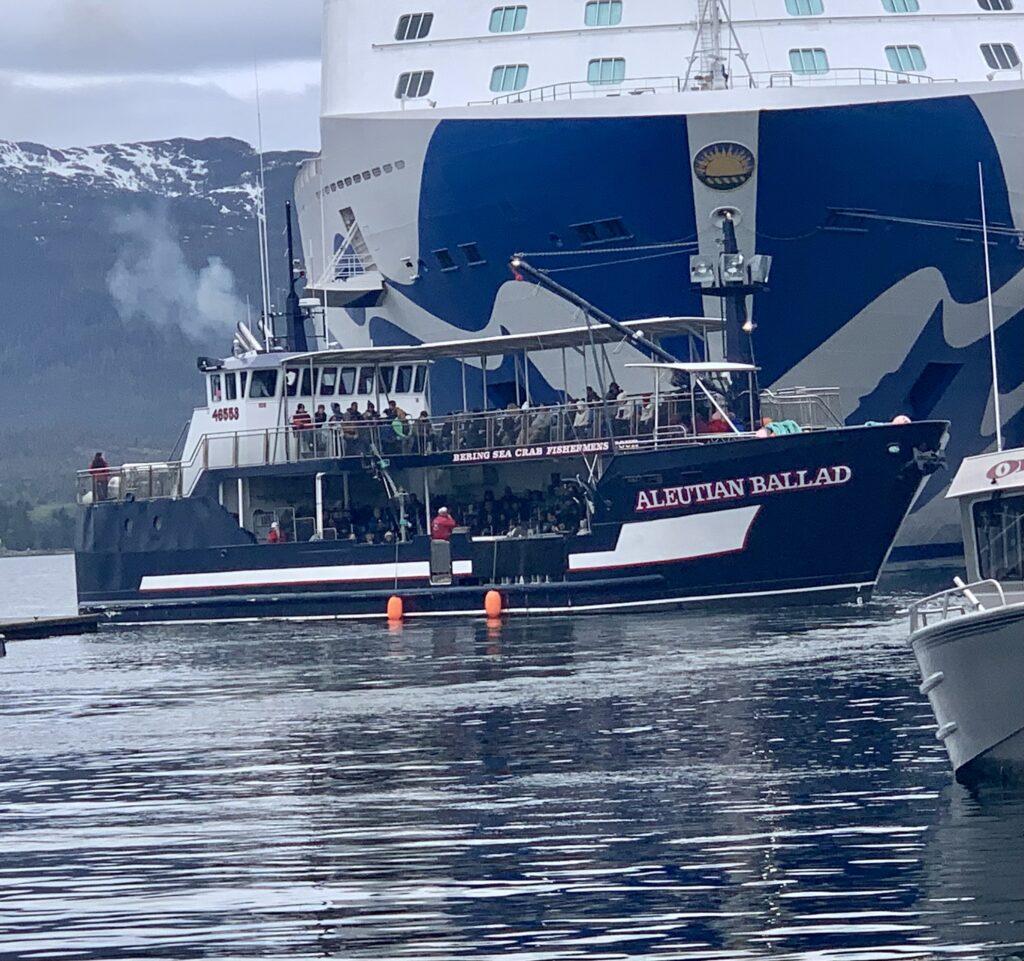 We spend four days exploring Ketchikan.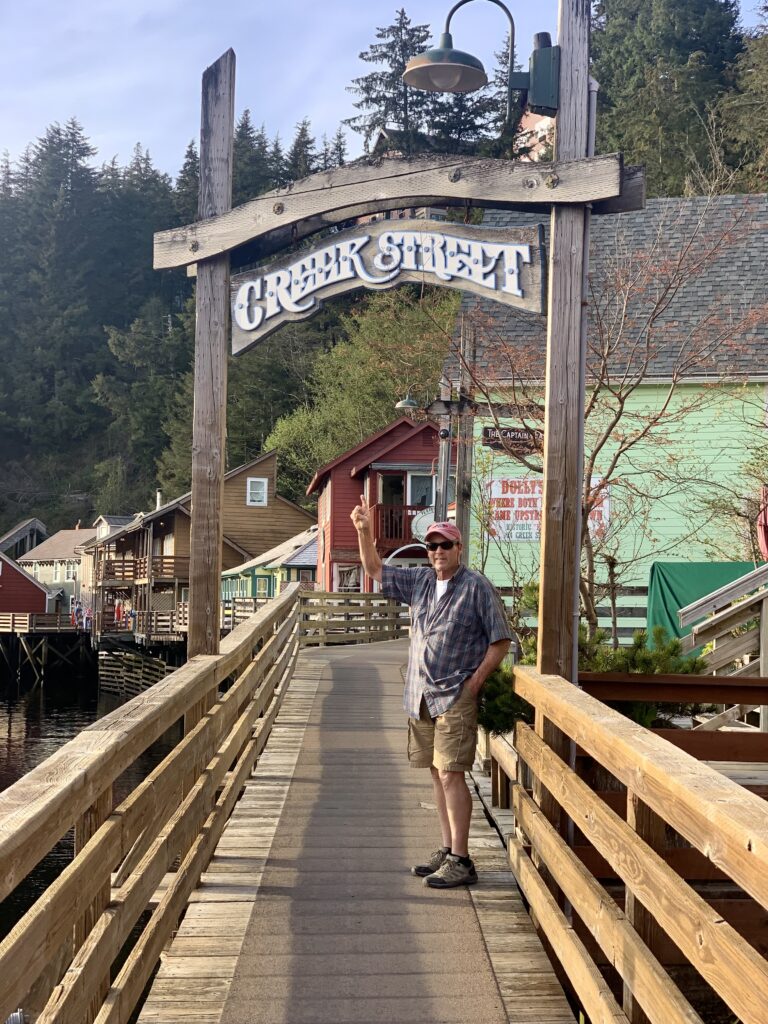 There is a free bus that runs every 20 minutes around town. This makes it easy for both grocery shopping and exploring. There is a great marine store in town so we were able to replace our shrimp trap that we lost last year. With several great hiking trails accessible from town, we are able to get some much needed exercise. Once you get away from the touristy downtown area, Ketchikan is really very beautiful.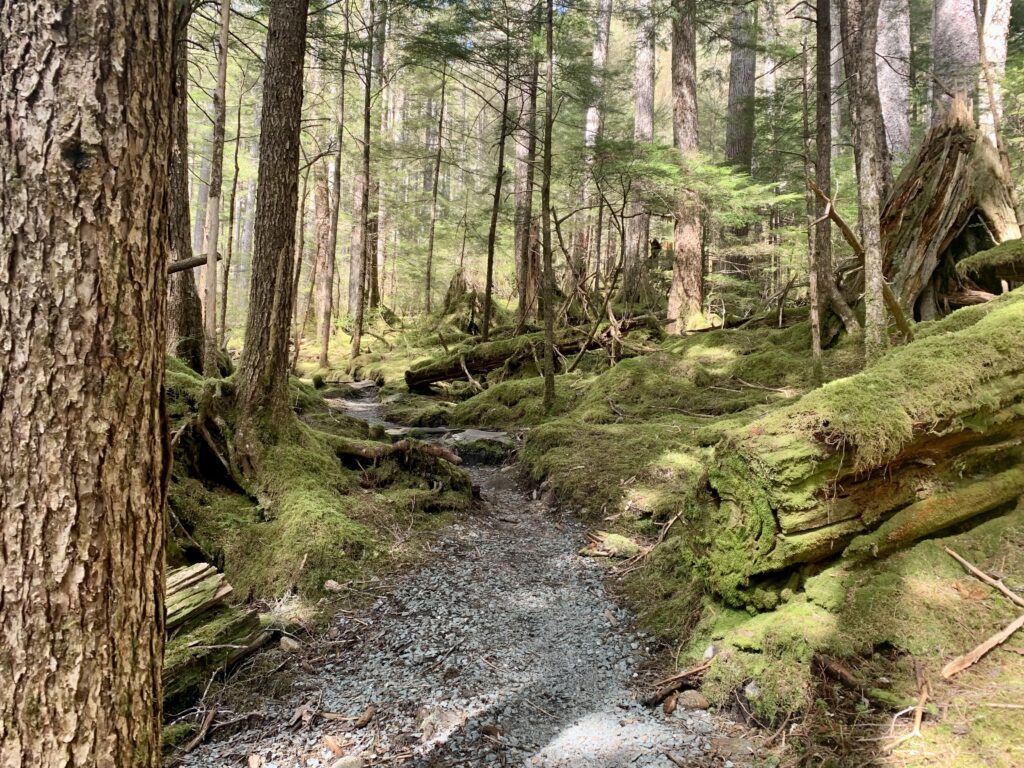 A 10 mile hike thru the rainforest took us to Carlanna Lake.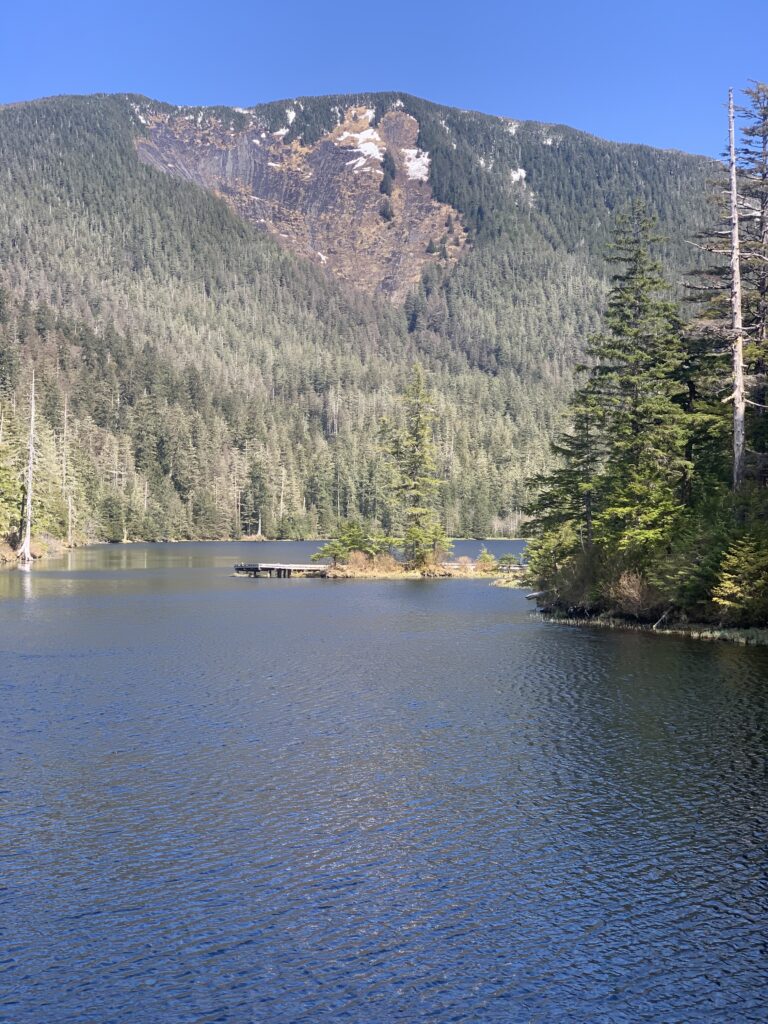 We also visited the Totem Bight State Park to view the totem poles and Alaskan Native clanhouse.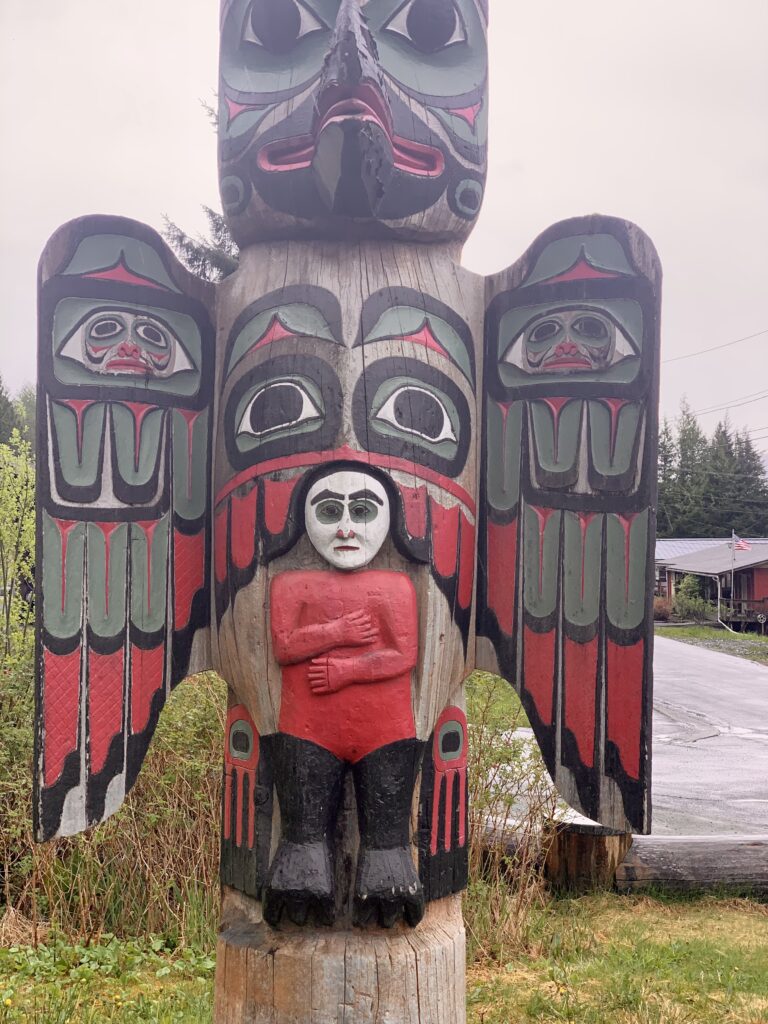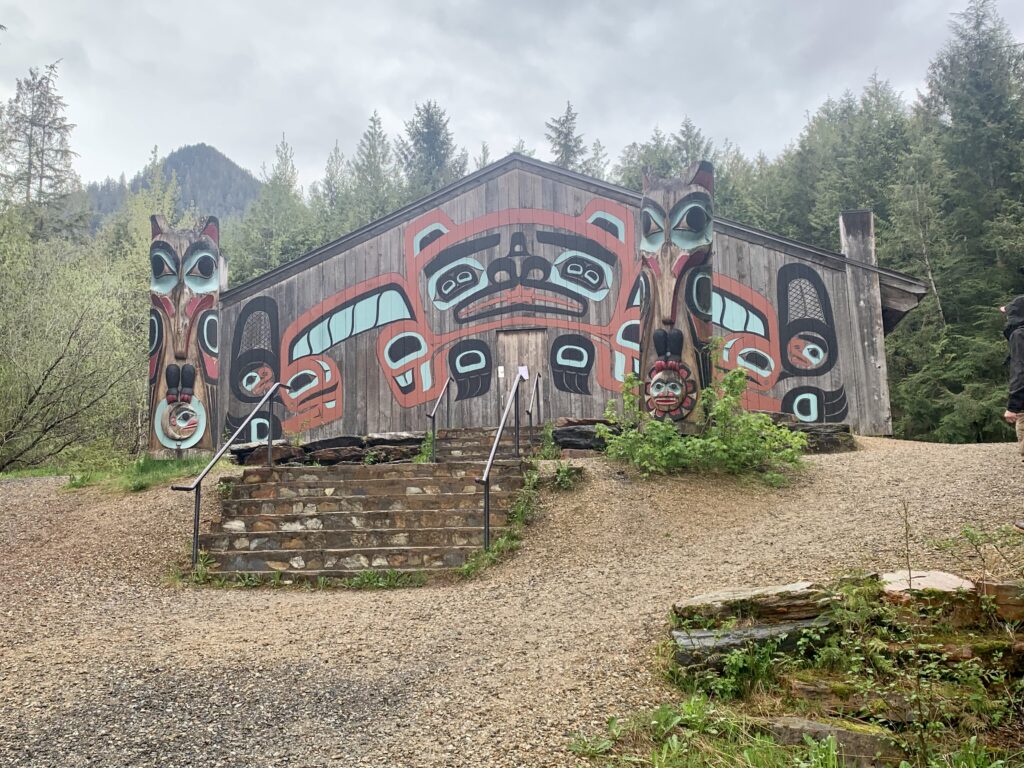 At the end of our dock one evening, we watched a local haul up a line that was tied to a ladder wondering what he was doing. He soon hauls up a shrimp trap full of huge BC Spot prawns. Depth's in our slip are 110 feet but who would have thought there were shrimp here.
We couldn't resist and soon have our new shrimp trap deployed off our stern dive platform. Six hours later, we too had enough shrimp for dinner. It sure beats hauling up shrimp pots in the dinghy from 300 feet!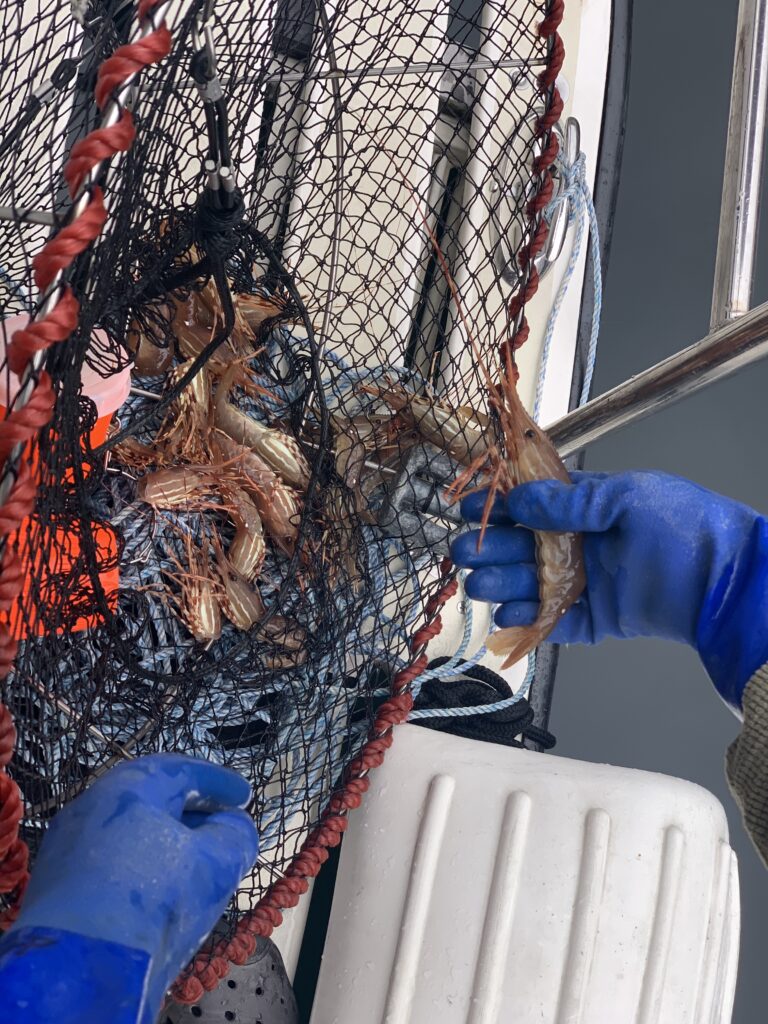 Tomorrow we will continue north on our way to Petersburg. Thanks for following along!