After a fun time of King Salmon fishing, Idyll Time and Ptarmigan head south on Chatham Strait to Takatz anchorage on Baranof Island. Chatham Strait is again calm and we have another amazing day in Alaska.
After anchoring in this beautiful wilderness, we put down the kayaks. It's high tide so we are able to paddle up to the head of the stream. What a special place this is.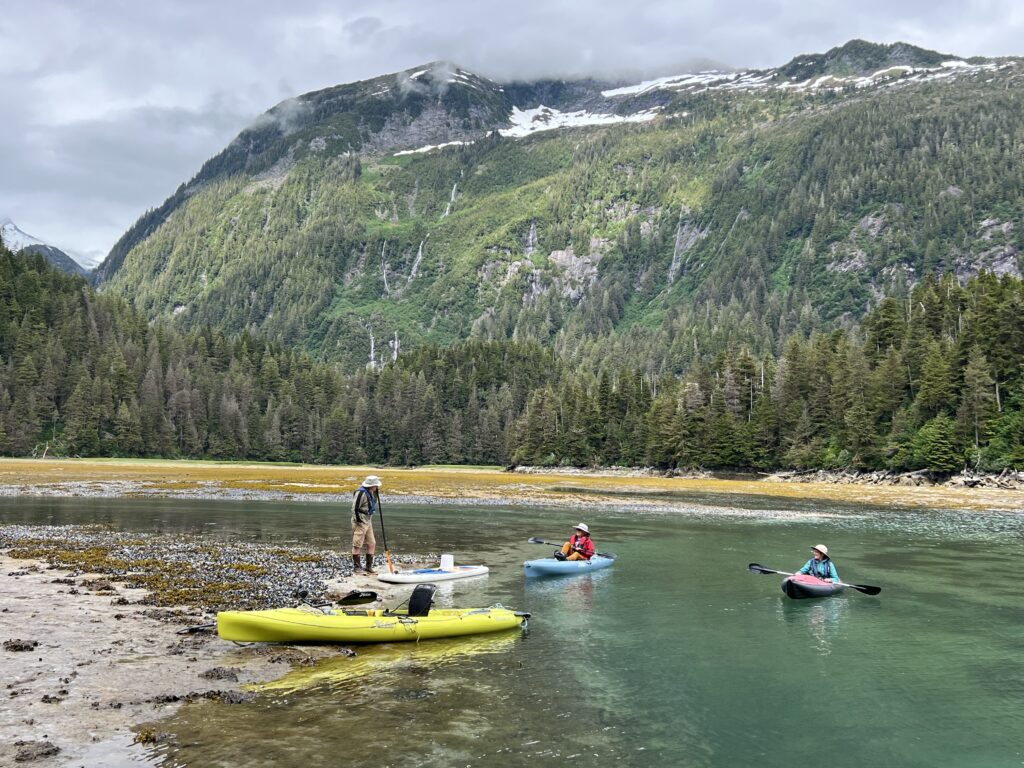 No bears are spotted today but we do see one of their fresh paw prints in the mud. The size of it is alarming.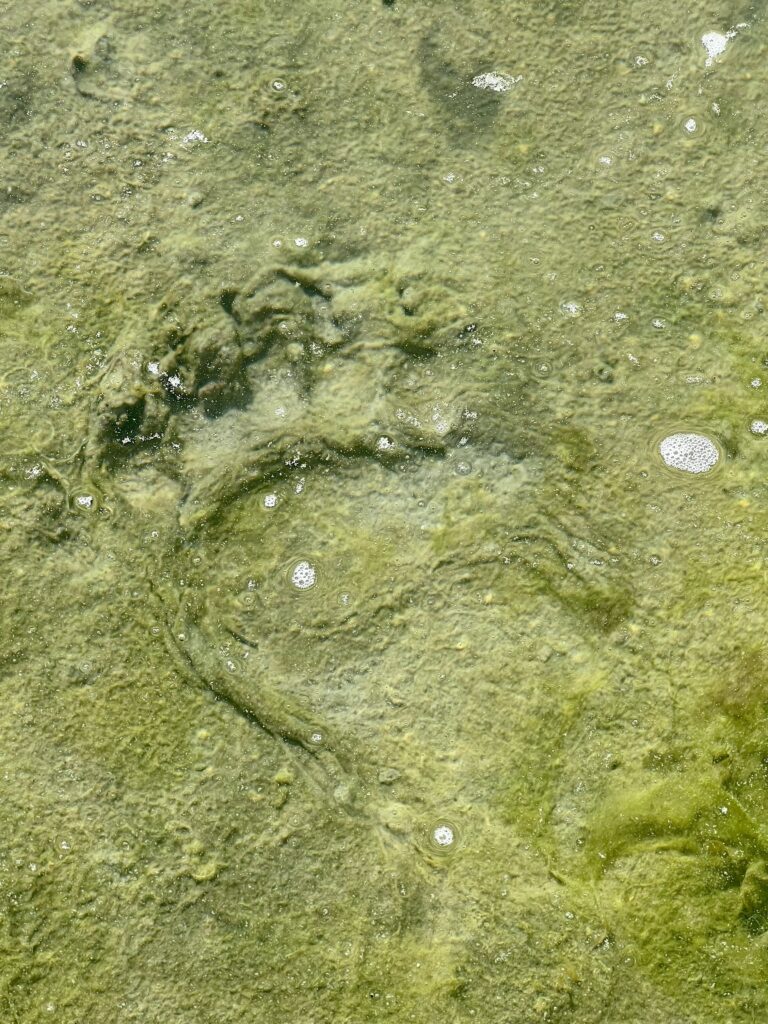 We wake up the next morning to a thick fog in Takatz so delay our departure until nine a.m. We have only nine miles to travel this morning. Chatham Strait is lumpy today with the tide and currents against one another. Although Idyll Time handles the four footers with ease, we are glad today is a short travel day. Our destination is Baranof Warm Springs on Chicagof Island.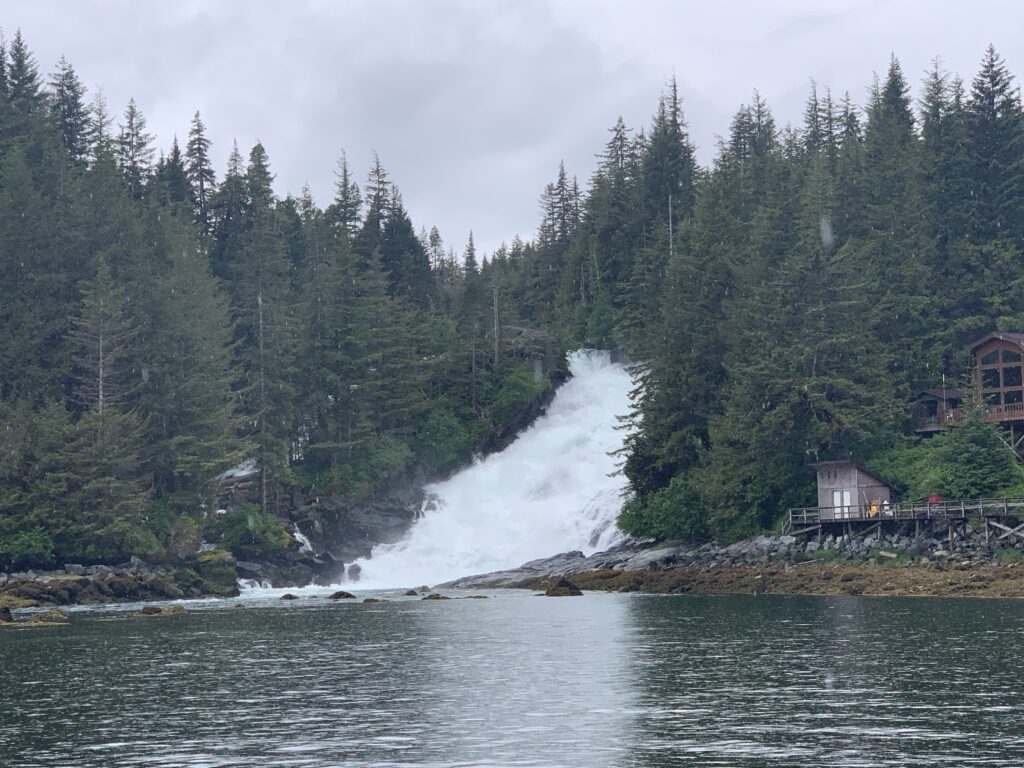 We are in luck and take the last spot available on the 180 foot state dock. This is a popular stop amongst cruisers, tour boats, and commercial fishermen. Ptarmigan rafts on our port side. By evening, boats are rafted two deep along the dock.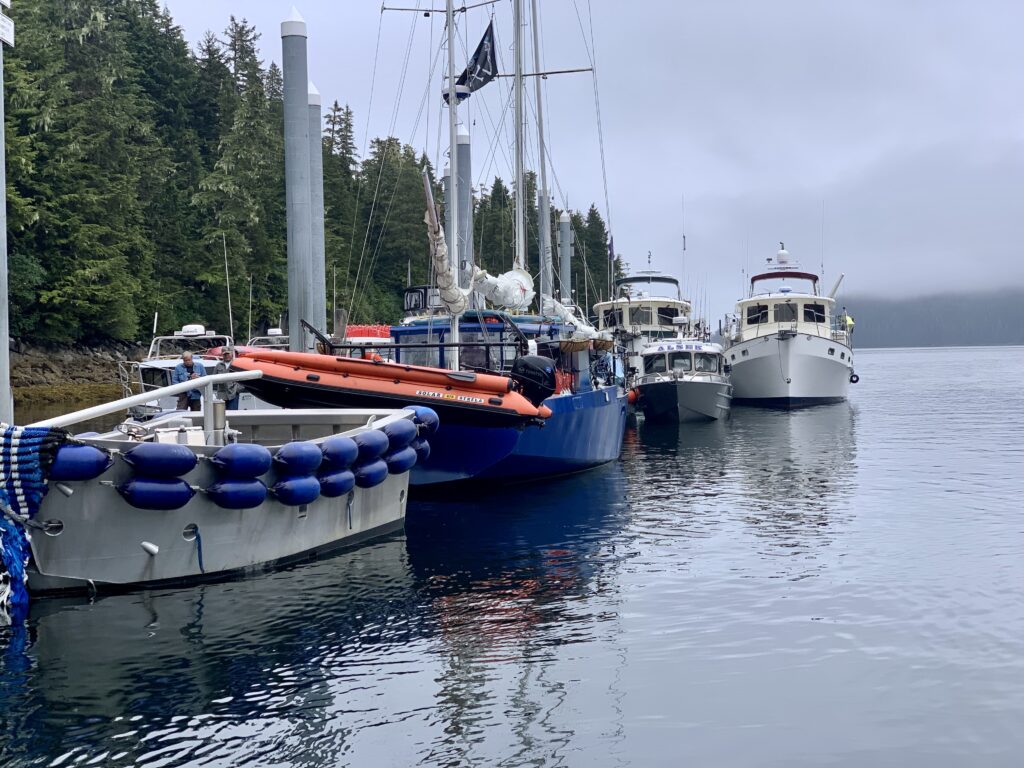 The Westward, a small passenger cruise ship, is anchored off the falls.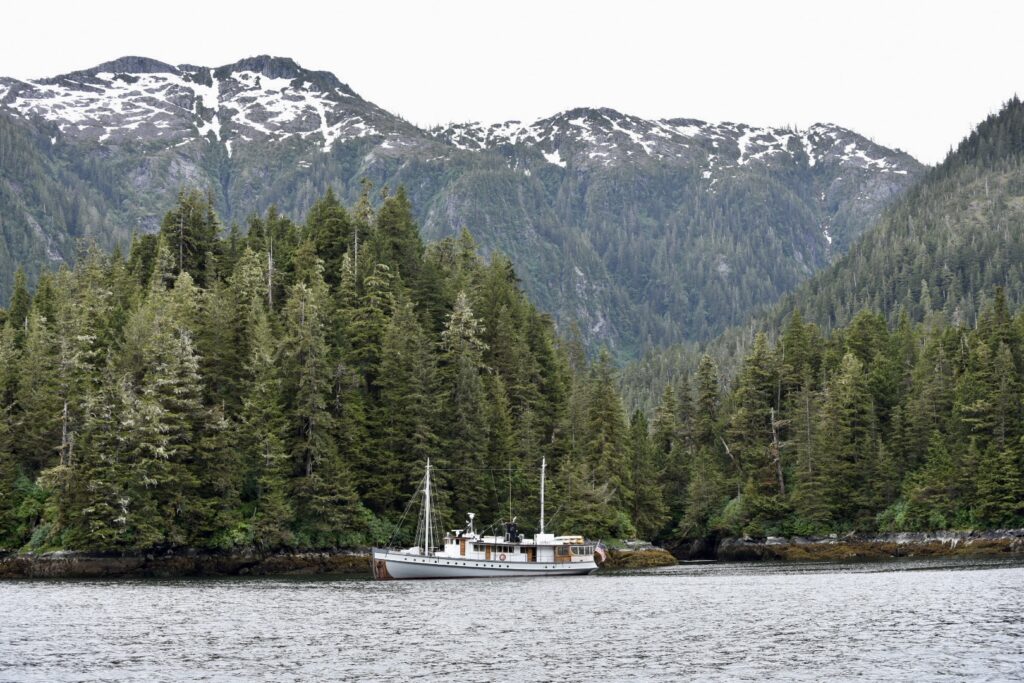 Several other commercial fishing boats anchor just off the docks. The attraction here is the natural hot springs and also the private baths.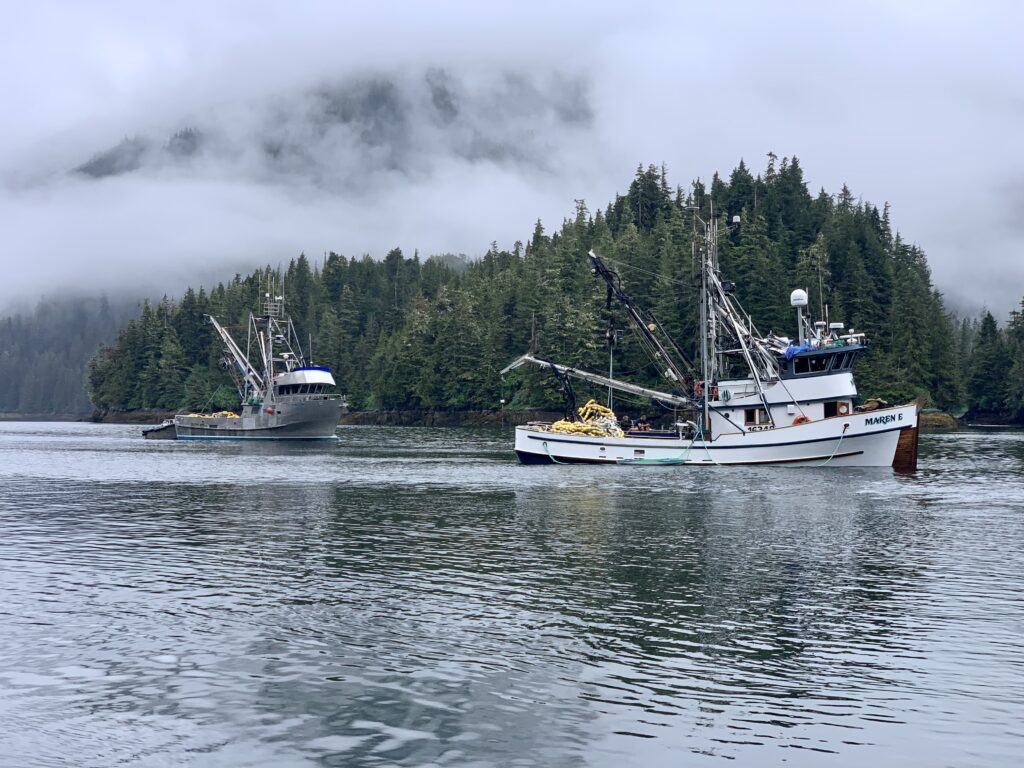 Three huge tubs are available for a private soak at the top of the dock located in a bath house overlooking the harbor.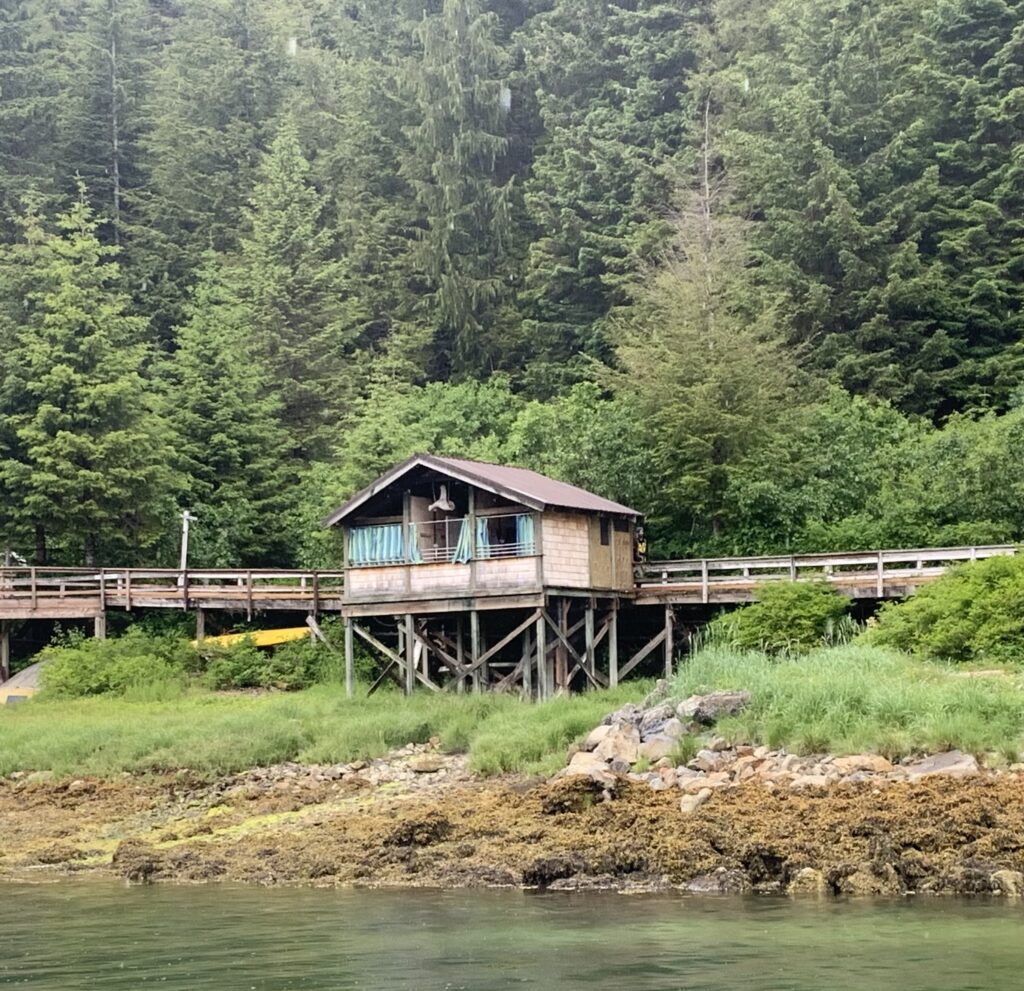 These are clean, immaculately kept, and free for anyone to use.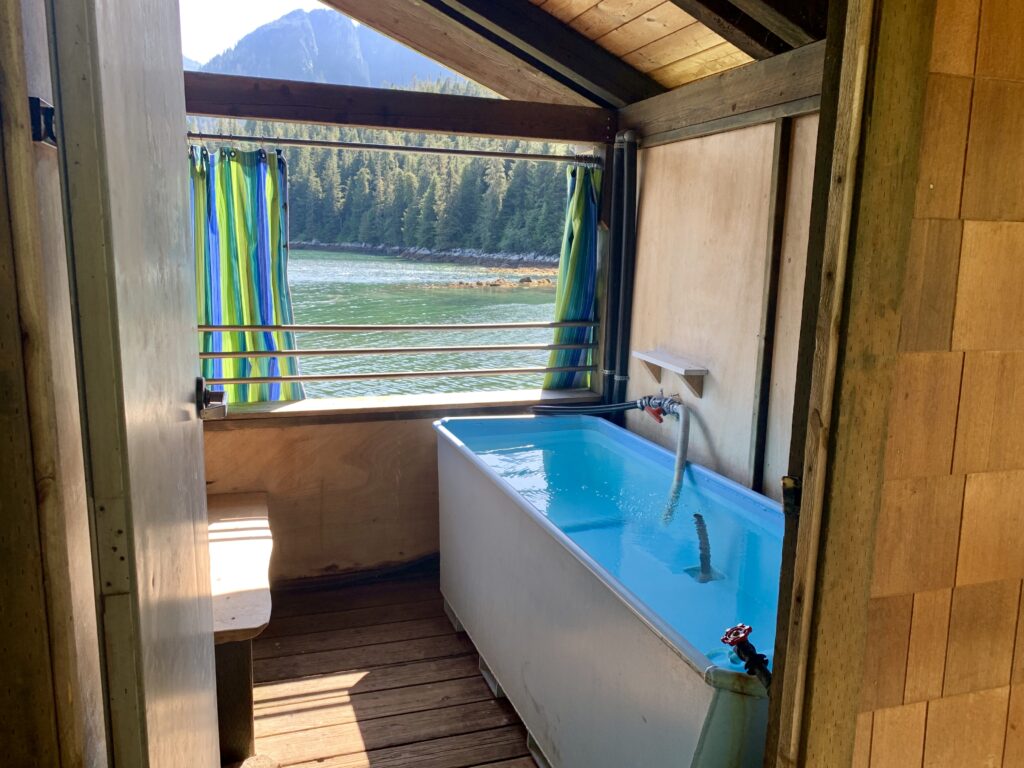 We opt to hike the one mile boardwalk trail which leads us past several privately owned cabins to the natural hot springs.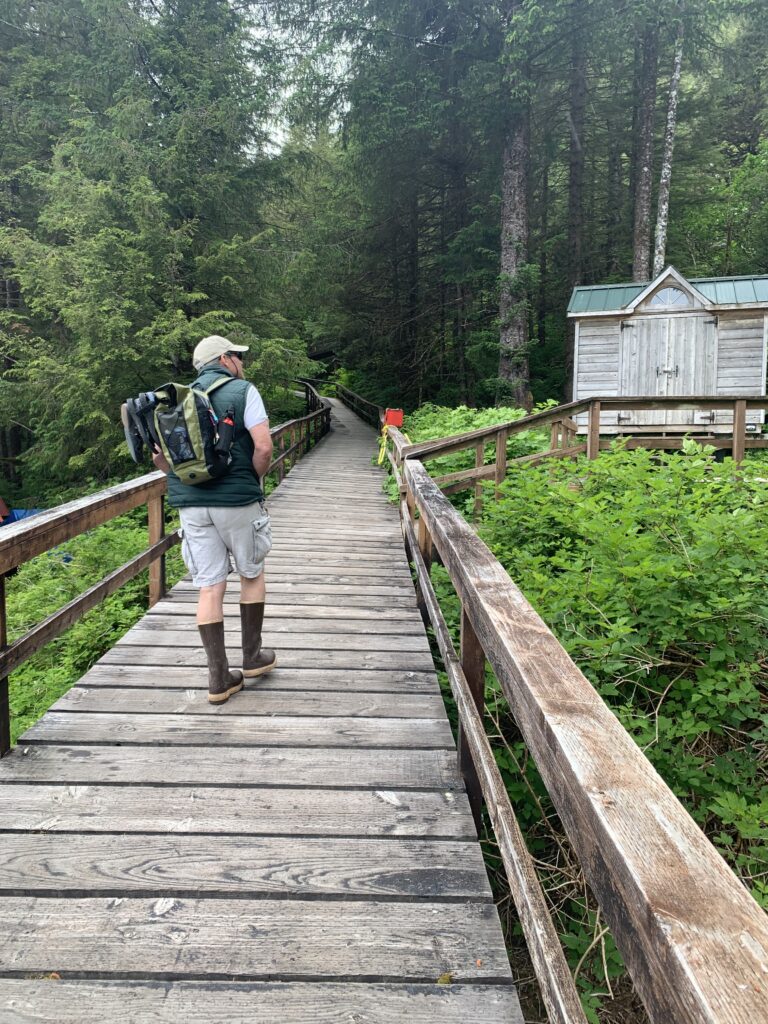 The three pools which terminate at the top of the waterfall provide outdoor soaking in a beautiful wilderness setting.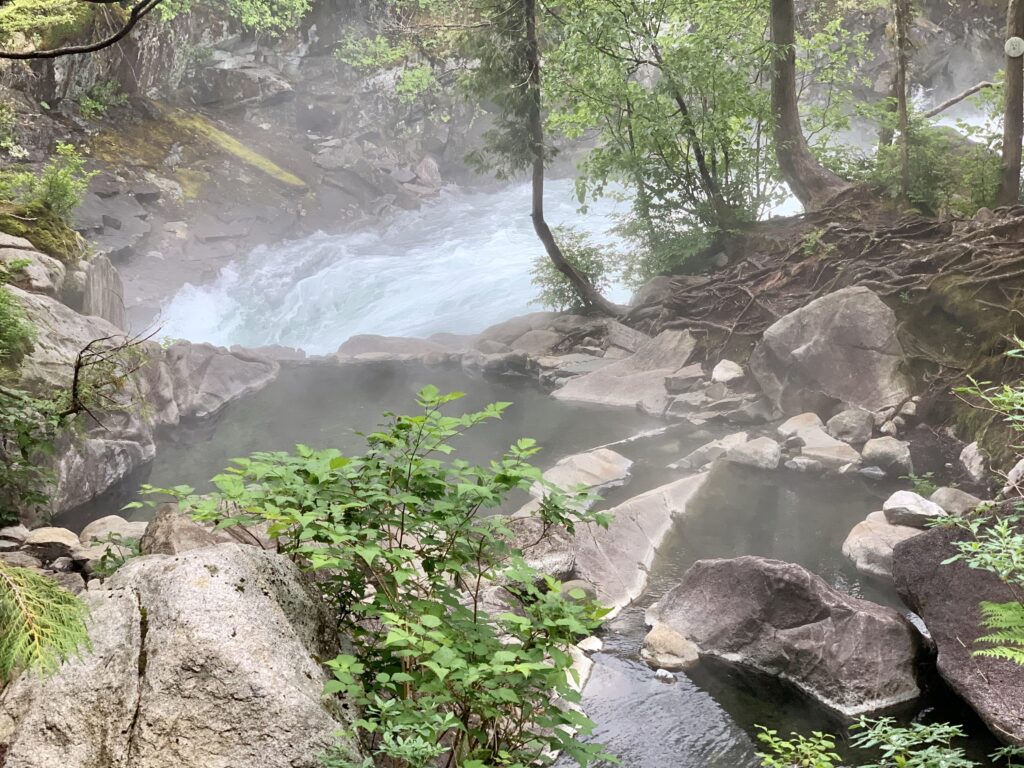 We find the first two pools scalding hot and almost unbearably with the warm daytime temperatures. The lowest pool, being a littler cooler, provides a nice spot for a soothing bath.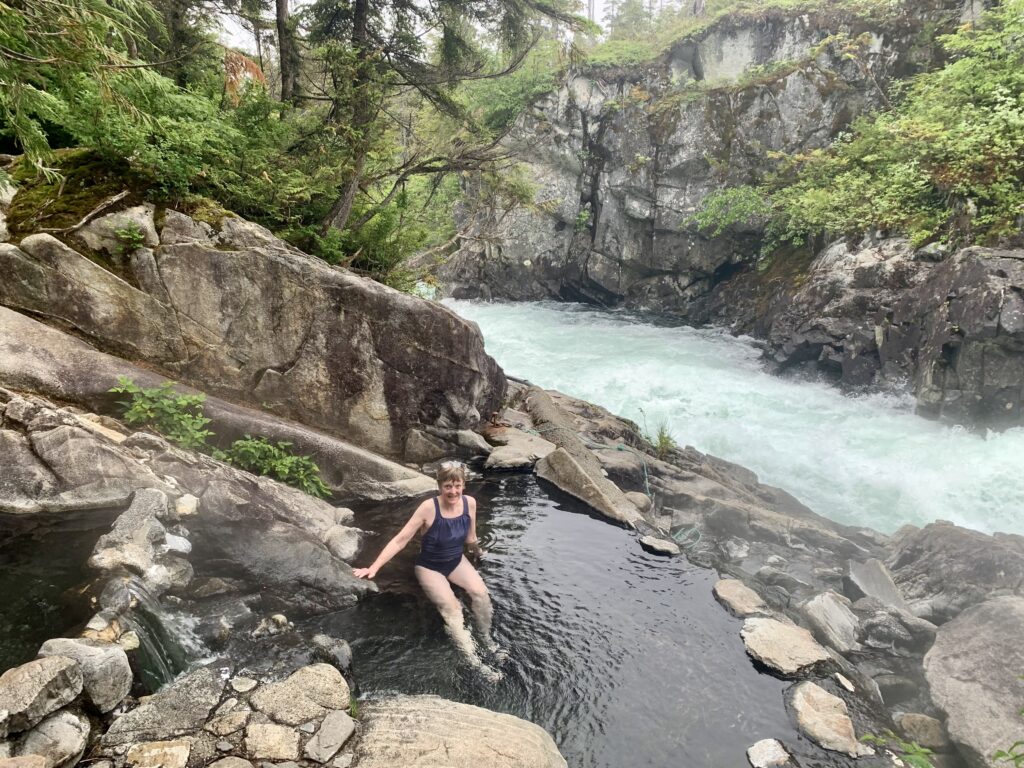 Below is a video to give you an idea of this special place.
Hiking another 1/2 mile on the trail, we come to a beautiful lake. A float plane has just arrived and is tied to shore.
After two great days at Warm Springs, its time to move on and explore a new anchorage. Thanks for following along.