It is another beautiful sunny day out on the water as we head north on Chatham Strait.  We certainly can't complain about the SE Alaska weather this year!!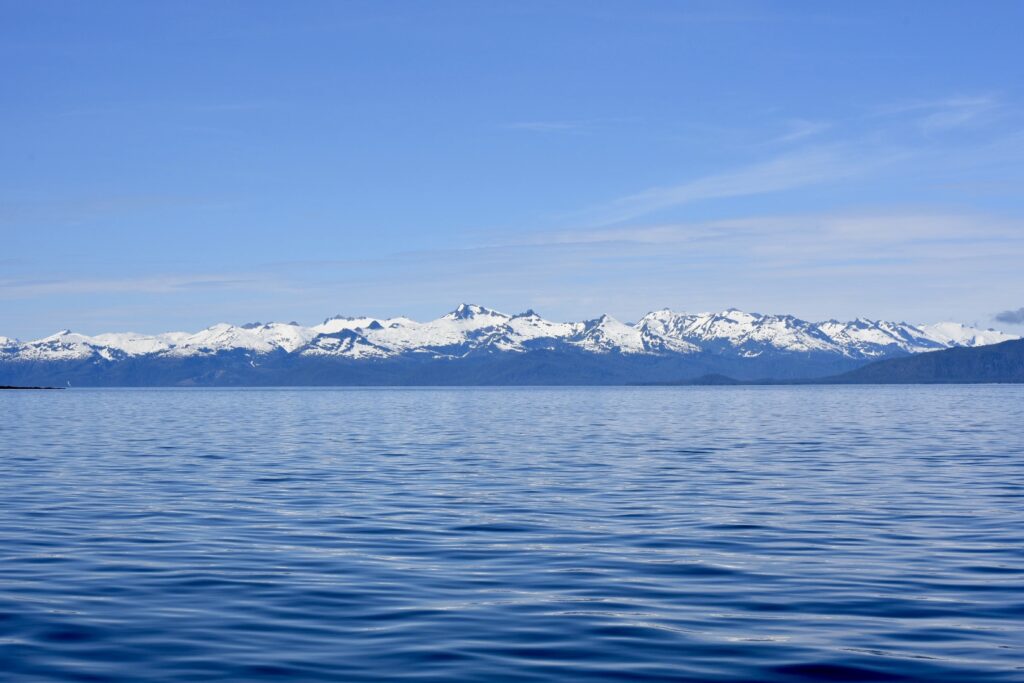 The King Salmon season just opened on the inside waters for recreational boats. Two of our Krogen friends have reported good success in catching these greatly desired fish so we are heading their way.
The seas are flat calm today. We pass several whales just sleeping on the surface.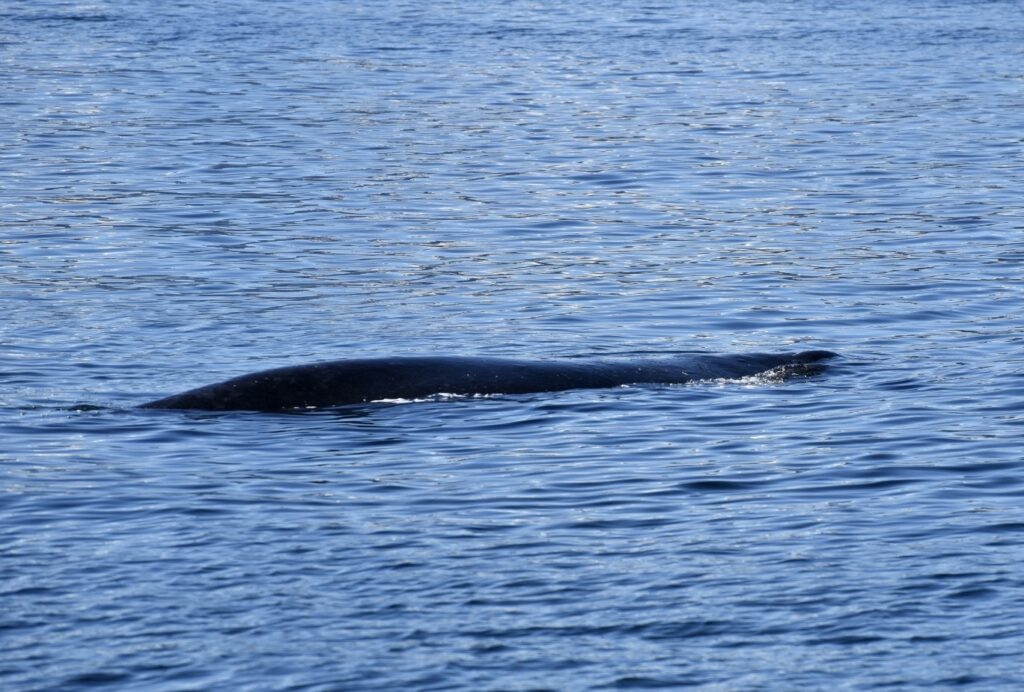 Just after entering our fishing grounds on the west side of Admiralty Island several whales breach on our stern. Normally we would head out to watch them but the King Salmon are calling loudly.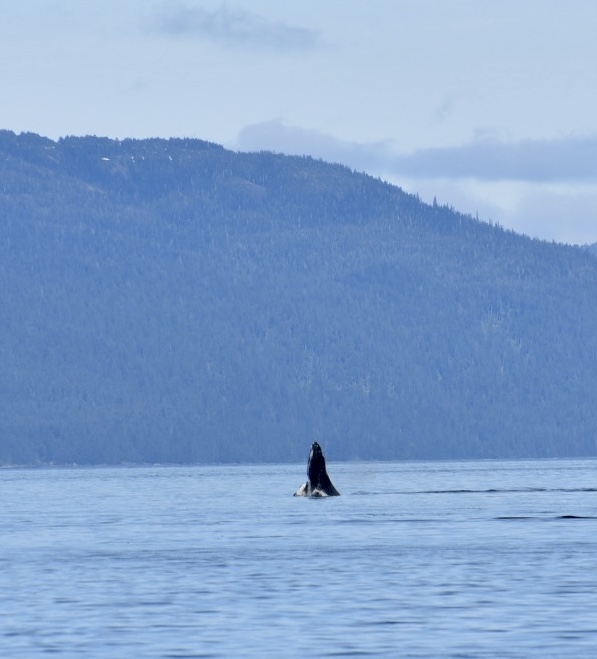 Dick and Bridget on the Krogen 48 Ptarmigan are fishing when we arrive. They graciously offer for us to come aboard their boat and fish with them. Dick is a retired commercial fisherman and they are very knowledgeable about fishing. We are excited to hopefully learn from them.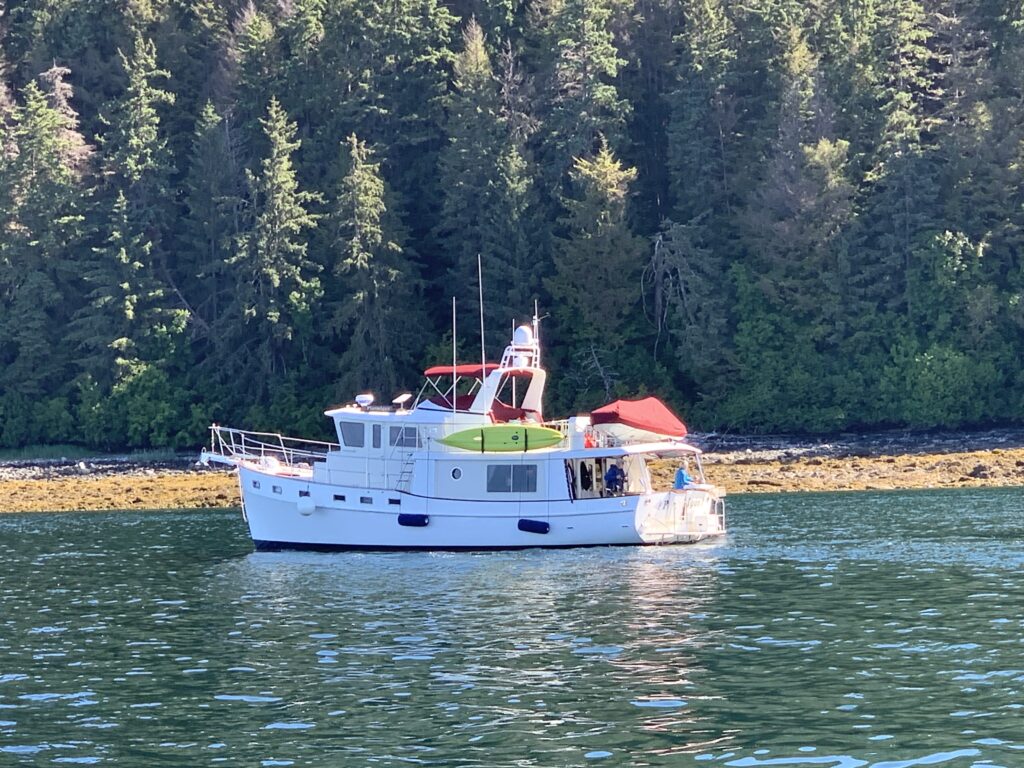 There are five species of Salmon:
King Salmon also know as Chinook
Coho or Silver Salmon
Pink Salmon also known as Humpies
Chum also known as Dog Salmon
Sockeye also know as Red Salmon
As nonresidents of Alaska, we must purchase a separate King stamp for our fishing license in order to catch a King Salmon. This stamp is an additional $100 and we can only catch one King per day and a total of three Kings per year if they are caught before June 30th. After June 30th, we are limited to only one fish. Residents of Alaska can catch two Kings per day and there is no limit on their total.
We quickly anchor Idyll Time and excitedly hop aboard Ptarmigan. Two rods are soon out and we troll for several hours before getting a strike. It is a king but too small to keep. They must be 28" or longer.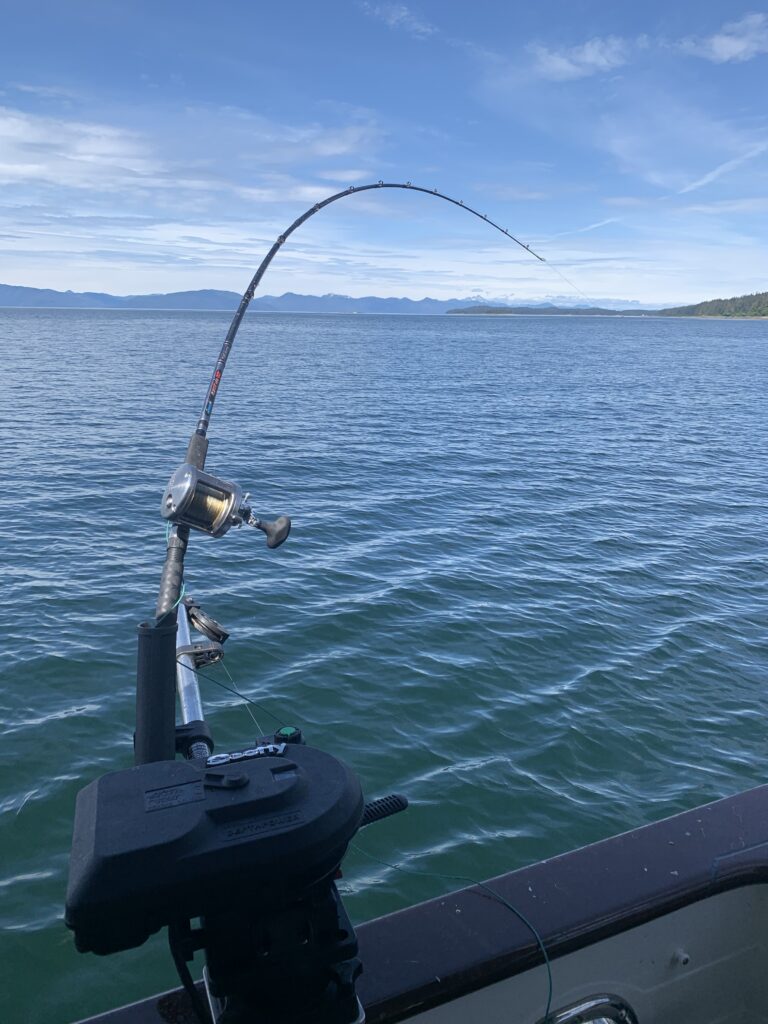 Soon afterwards my first King of the year, measuring 30",  is aboard the boat.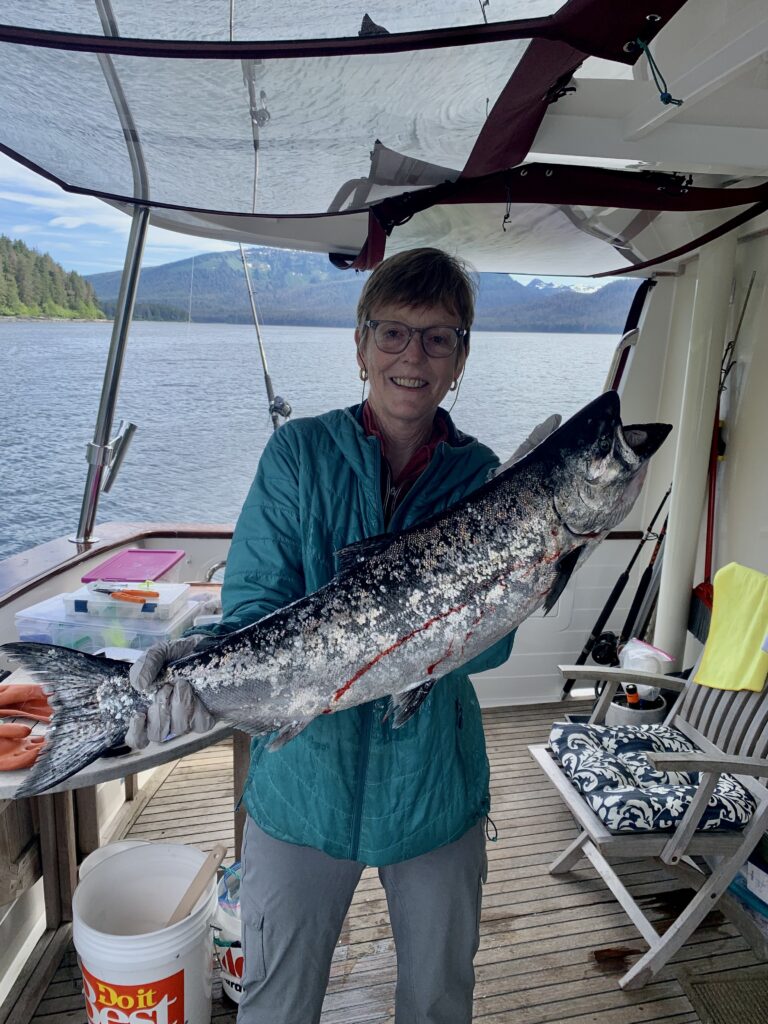 We fish with Dick and Bridget for two days and have a great time. I am able to catch two Kings.  This is a record for us.  In all the years we have been in Alaska, we have only managed to catch one King Salmon before today.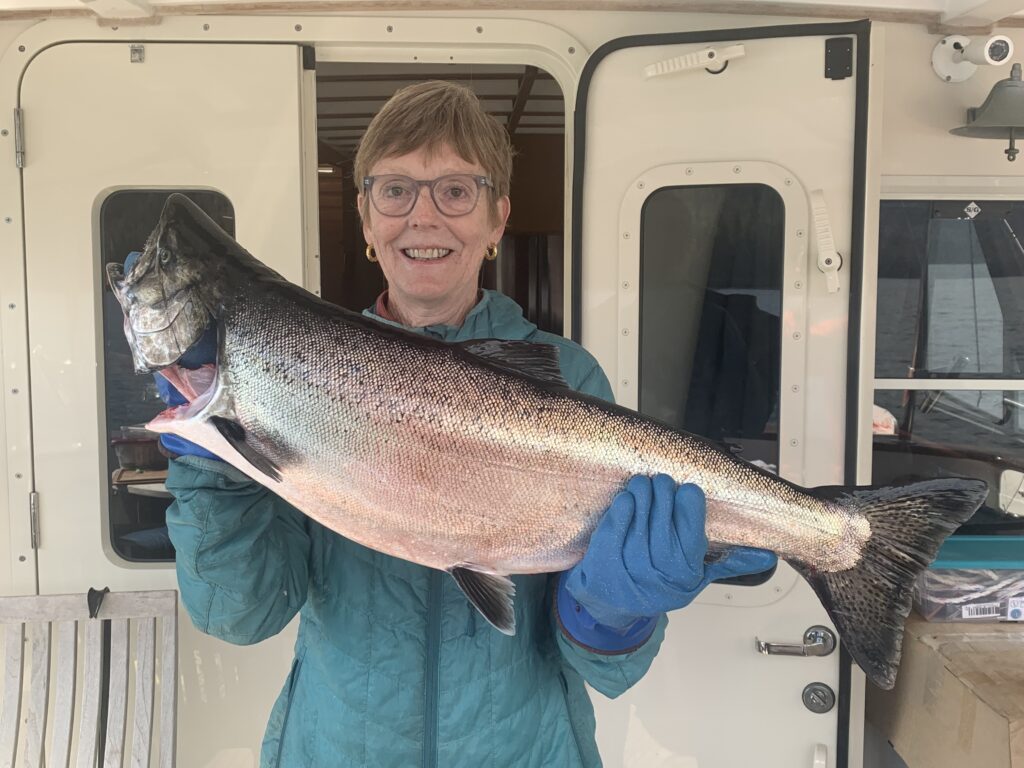 We also catch several Dog Salmon but decided to release those. One good size King Salmon managed to shake the hook. In addition to the salmon, we are pleasantly surprised to reel in a small 35 pound halibut while trolling.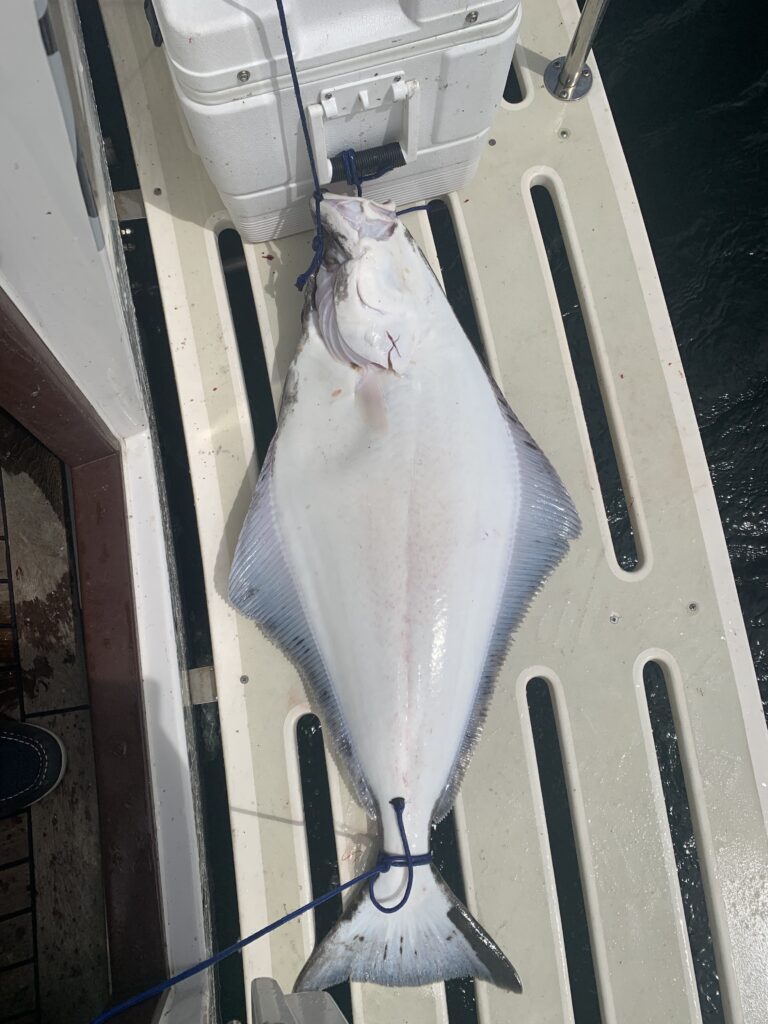 It was great fun fishing aboard Ptarmigan and spending quality time with our Krogen friends. We learned a tremendous amount about fishing. Thank you very much Dick and Bridget!!!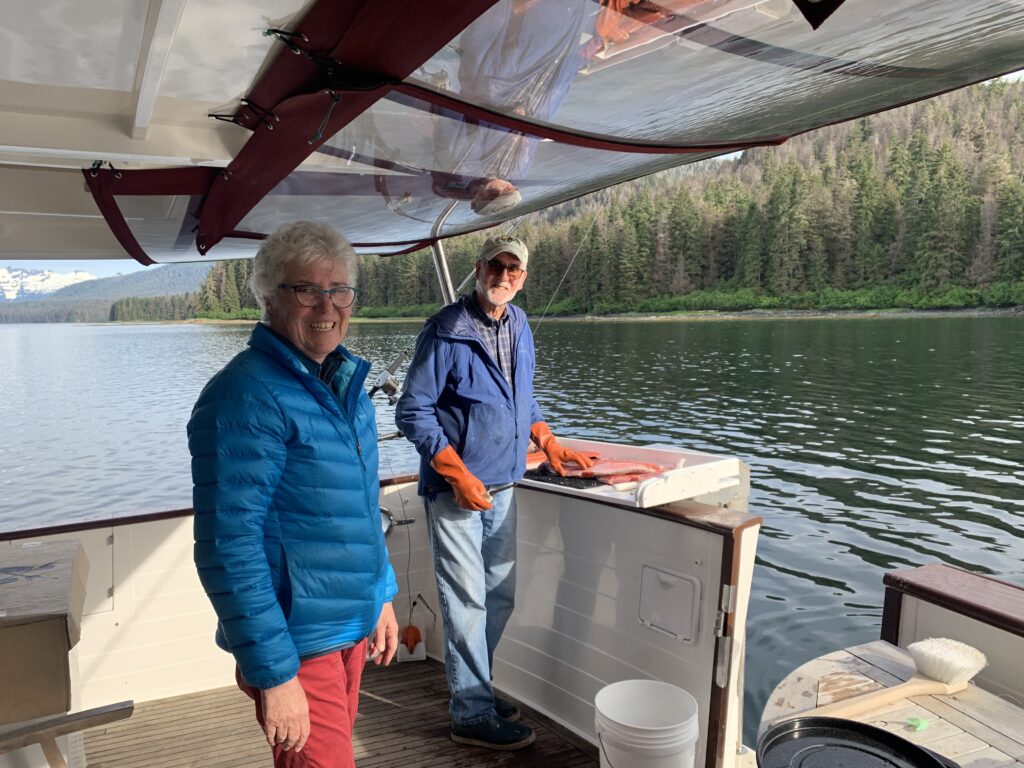 Tomorrow we will head out to some hot springs. Thanks for following along!!