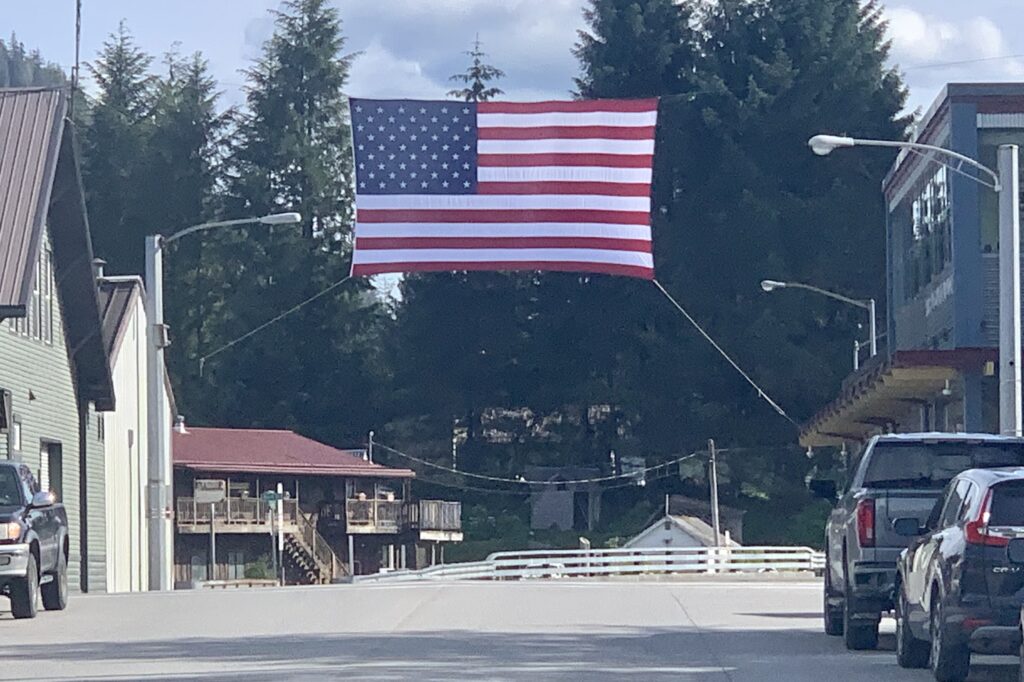 With our freezer full of halibut and king salmon, we head back to Petersburg on the slack tide. Currents in Wrangell Narrows are fierce and we always try to time docking with slack current at our slip. Once our fish is processed, we take it to Community Cold Storage. We will have it shipped to TN this fall once we are back home.
The town is busy with July 4th activities. Just off the North Harbor docks, the Coast Guard demonstrates a helicopter water rescue for onlookers.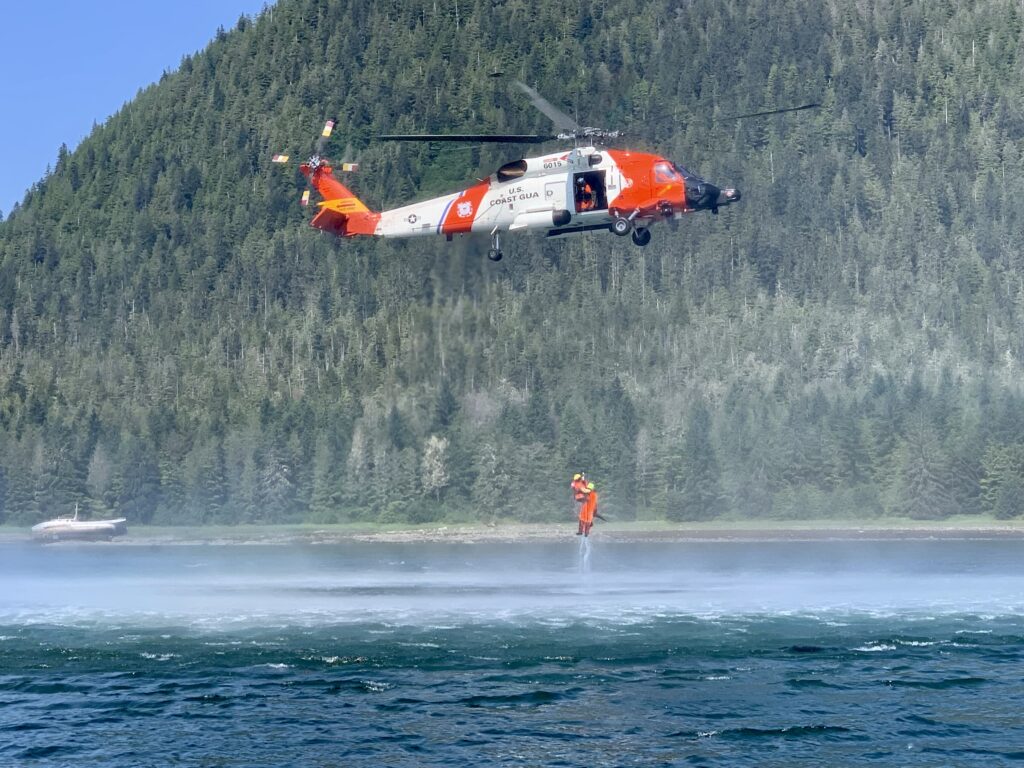 Petersburg locals turn out in full force for the July 4th Parade. It's small town America at its best!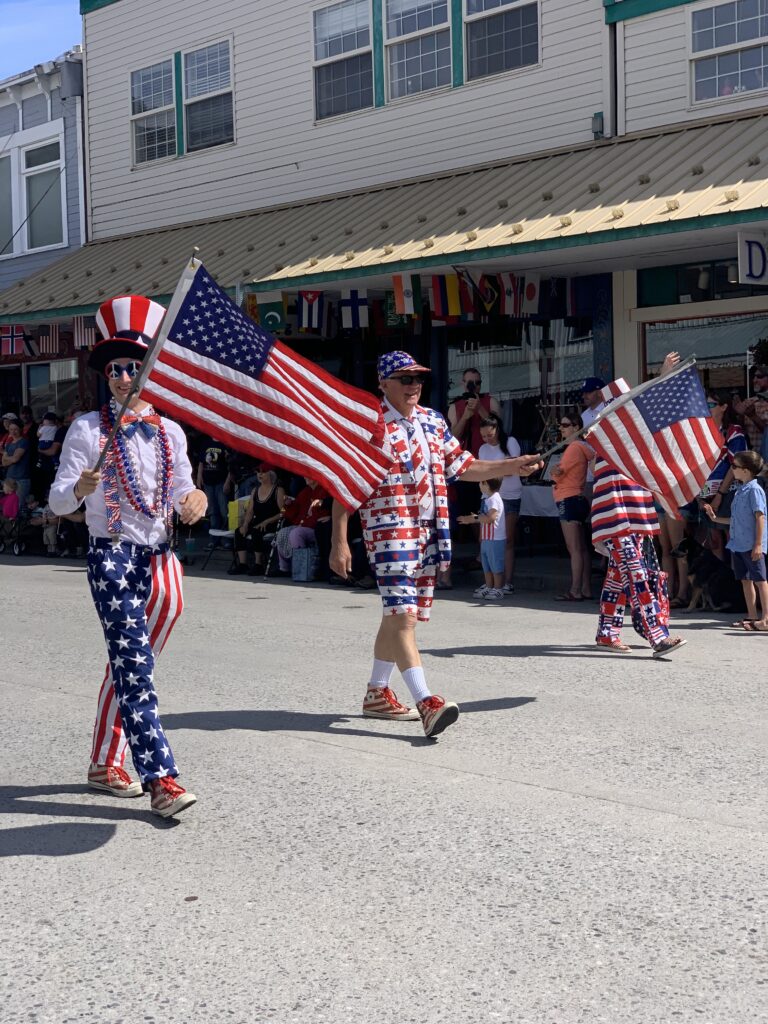 This bicycle made out of Extra Tuff boots is very cleaver.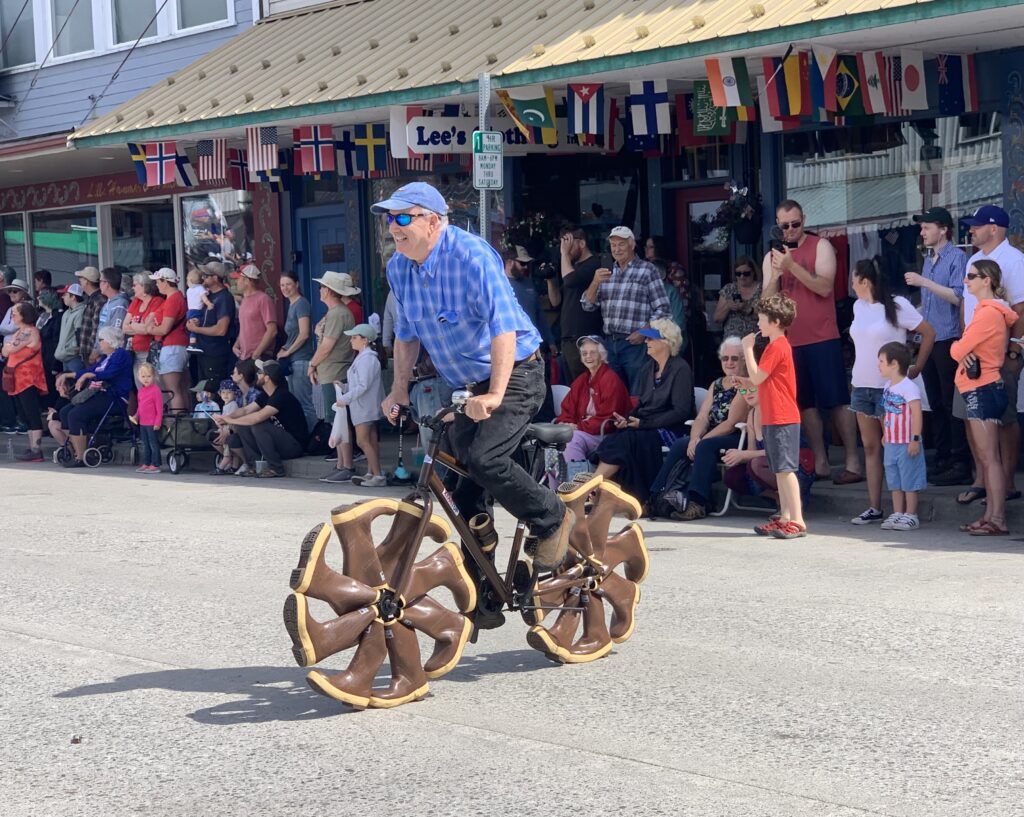 We take a break from the festivities to do once last hike up to Raven's Roost Forrest Service Cabin. Dick and Bridget on the Krogen 48 Ptarmigan join us for the hike.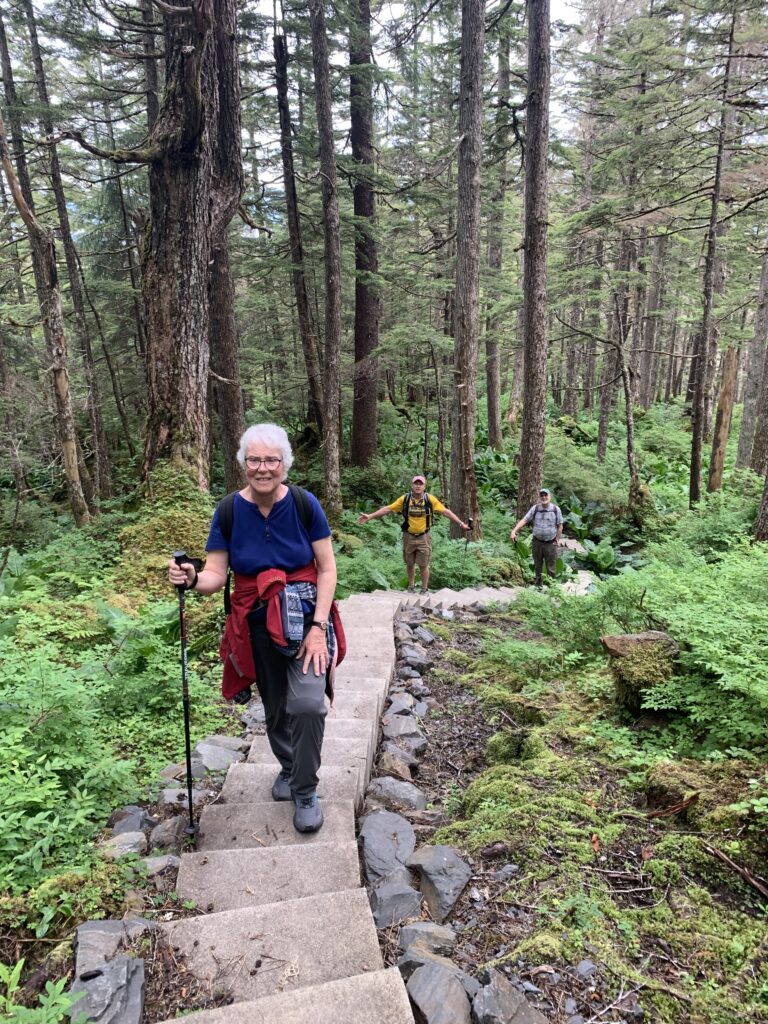 The six mile hike is strenuous but the views are well worth the efforts.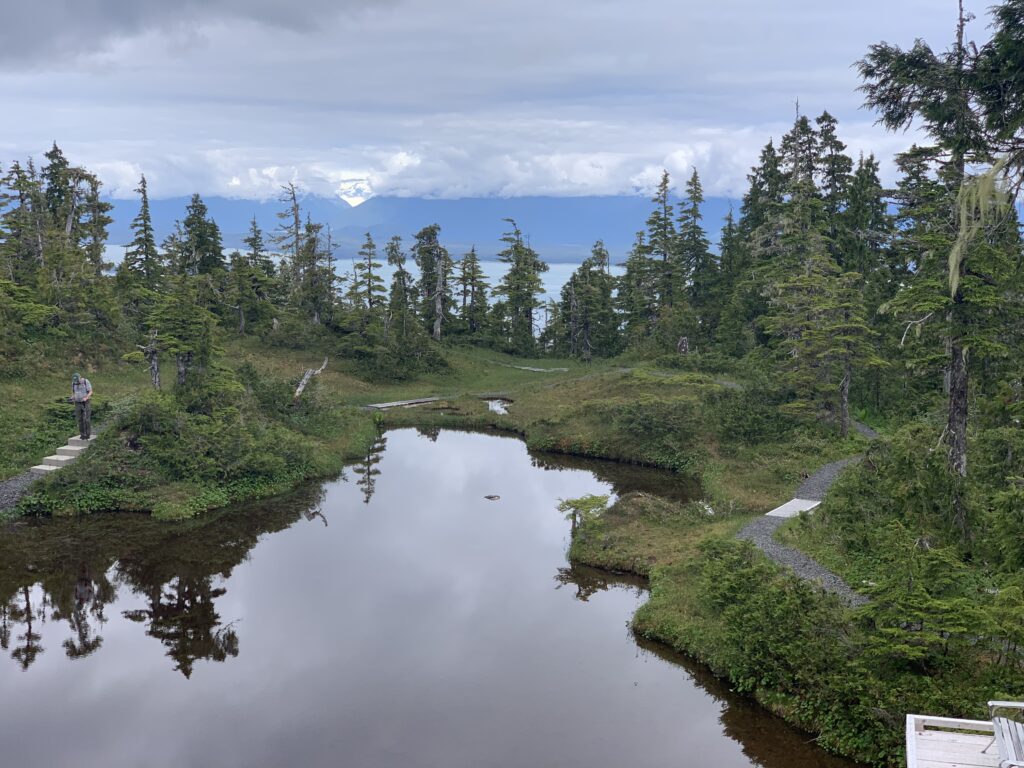 The Forrest Service Cabin is empty today. It would make a great weekend getaway. Alaska has cabins like these throughout the state. Most are accessible only by boat or hiking and are rented out for only $25 per night.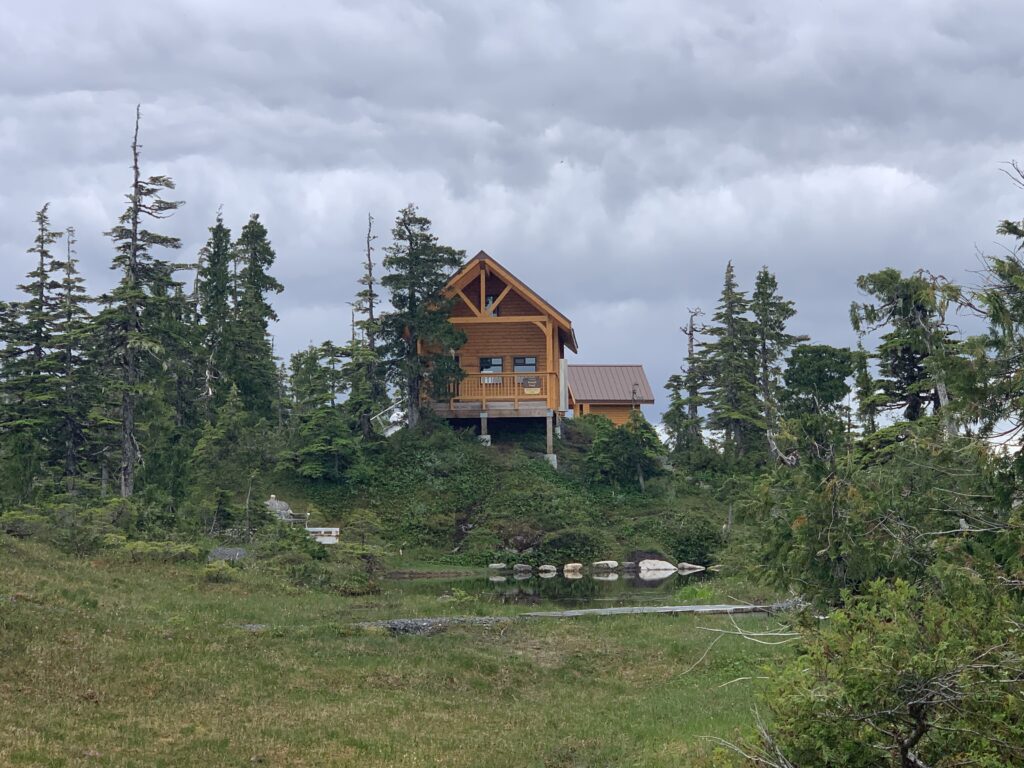 The fishing fleet doesn't rest during the holiday. It's 24/7 in the harbor as boats come and go unloading their catch and stocking up on ice for another run. Petersburg has one of the most well run harbors of anywhere in Alaska.
We will be saying goodbye to Petersburg in a few days and pointing the bow south. We plan on overwintering Idyll Time again this year in Sidney, BC. Wanting to explore more of northern British Columbia, we have decided to head south a little early this year. Before leaving, Jeff changes the oil and filters on Idyll Time and does some other routine maintenance. Idyll Time's tanks are topped off with fuel. After a last grocery run, we sadly say goodbye to all of our dock mates. We will head down the Wrangell Narrows to the small town of Wrangell tomorrow at first light. Thanks for following along